Are You a Real Estate Agent?
Want to
3x – 4x your commission

?
We're looking to partner with high-quality agents and turn your leads that aren't suitable for selling traditionally, into serious commissions.



Get Your Seller's Home Sold
If you come across rundown properties that would be perfect for an investor to flip, highly motivated sellers that need to sell quickly, or sellers that would benefit from an as-is cash offer for a variety of other reasons, we'd love to help you get your seller's home sold. We buy homes in as-is condition and can close as quickly as we can get title.
Why Leave The Key is Better for Agents
As-is cash offer with no inspection contingencies
Proof of funds showing cash to close
Quick closing as soon as we get title
Double-ended commission
3-4x your commission by re-listing the house after it's flipped
Selling to a "Retail" Buyer
Risk of buyer financing or inspections killing the deal
Hours of open houses and showings
Fielding and negotiating multiple offers
Dealing with inexperienced and emotional buyers
Long closing timelines
When We're a Good Fit for Real Estate Agents
As an agent, we're sure you come across properties with all types of issues – whether it's the sellers, buyers, lenders, attorneys, or the property itself. We are professional home buyers that will buy the home, regardless of the issue. Here are some of the common scenarios in which can help real estate agents sell a property.
Fast Sale
Sometimes buyers expect miracles in order to sell their home quickly. We in the business know that closing a retail transaction takes time. Let our cash offer be your fast path to closing.
Inspection Issues
When the buyer's inspection comes back with issues that the seller doesn't want to fix, an as-is cash offer may be a good option.
Unpermitted Improvements
The home has no certificate of occupancy or has unpermitted improvements that will prevent a retail buyer from purchasing the property, leaving the seller with limited options.
Unmortgageable Properties
A property which will not qualify for any bank financing due to the condition or other issues with the property. Whether you have a hoarder house or one stripped to the studs, we'll buy it.
Buyer Falls Through
The seller needs to move, maybe they already purchased or are under contract to buy another home, and all of a sudden the buyer falls through or backs out. We can close quickly and keep the closing on schedule.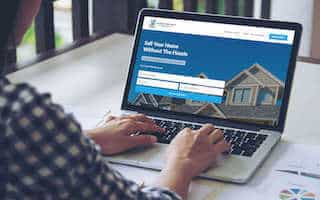 Send Us a Property &
Get a Ballpark Offer
Tell us a bit about a property you are looking to sell and we'll run our own after repair value (ARV) comps and see what it'd be worth after rehabbing. We don't want to waste anyone's time so we'll give you a ballpark offer sight unseen and provide proof of funds to show we can really close.
We'll tour the house to assess it's condition and make a formal offer. Don't worry about cleaning up or getting the owners to leave for a showing, we'll be in and out quickly and our offer won't be based on whether or not the house is spotless.
We'll buy the home as-is and you'll receive a double-ended commission. We have purchased and sold hundreds of homes and have a dedicated transaction coordinator to make the closing as simple as possible.
Our team of contractors will hop into action and completely renovate the property, bringing it up to code and top-selling design asthetics.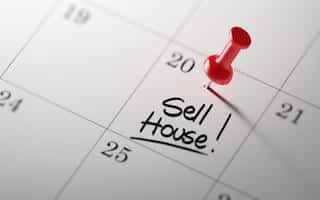 You'll Sell the Property Again
You brought us the house, so it's only fair that we give it back to you. Once our rehab is complete, you'll be the listing agent when this beautiful, fully renovated, home hits the market.
Common Questions We Get from Agents
How does the agent get paid?
The agent will represent us as the buyer and will therefore receive a double-ended commission on the initial sale of the property to Leave The Key Homebuyers.
Then when it comes time to sell the renovated home, we'll list the house with you so that you'll have the opportunity to earn 3 or 4 commissions from a single property.
How is selling to you in my seller's best interest?
Every day we come across sellers that are not well suited for a traditional sale with a real estate agent – in fact, that's our entire business. We even refer out to other agents the ones where listing traditionally is the best option. But we know that you come across these atypical sellers as well.
This is not a solution for everyone, but it serves a very specific need.
Whether the seller needs to close quickly to buy another home, they have a property that has issues or they simply want a simple sale, selling to a cash buyer like ourselves can help your client achieve their desired goals.
Why should my client sell their home to an investor?
Our goals as the agent and investor are aligned. We're both here to make the sale of the home as easy as possible for the seller. When selling to us, the seller benefits from:
Our Competitive cash offer in 24 hours
No cleaning, open houses, or showings
No need to perform any repairs or sort out any inspection issues
The seller is able to sell on their schedule and easily coordinate moving or the purchase of another home
Why work with Leave The Key Homebuyers?
We pride ourselves on being ethical, honest, and genuine.
We are experienced investors that have purchased, flipped, rented, and sold hundreds of homes all over Long Island, Queens, and Brooklyn.
We are well-funded so that closing is never an issue.
Take a look at our positive reviews to see what some of our sellers and partners have to say about working with us.
What We're Looking to Buy / Our Buying Criteria
Our Strategies
Fix & Flip
Short Sales
REOs
Buy & Hold Single-Family
Land
New Construction Opportunities
The Numbers
$50k – $1.25m purchase price
Looking for a 23% margin based on ARV