Our 3 Step Process Is Fast And Fair
We Make It Easy To Sell Your House
Let's face it, the traditional home selling process is awful. That's why our mission is to make selling your home fair and simple. Our 3 step process at Leave The Key allows you to sell your home on your timeline, while still receiving a fair offer.
Call or request an offer online, it's fast and easy
We review the details of your home and set an appointment to meet with you or receive pictures of your property.
Meet with us at your home or send us pictures
We will walk the property with you. Once we view the property or pictures that you send us, we present you with a fair cash offer.
Choose your closing date and move on your schedule
We can close on your schedule, whether you need a fast or slow closing. Sell your house on your terms.
Selling Your House Can Be A Quick And Easy Process
Tell Us About Your Property
In order to make you the best possible offer, we speak with you about your property to gather a bit more information. We can speak with you over the phone, the form below, email, or even text message. You can call or text us at (631) 388-7771 to get started.
We gather some basic information about your property before meeting you there. This can include beds, baths, square footage, and any upgrades you've done recently. We try to be thorough, but also brief since we know your time is valuable.
Once we know a bit more about your property, we do some research and take a look at the recent cash comparables in your area. From there we will be able to come up with an idea of what we can pay for your home. This is just an estimate that we have prior to meeting you at the property.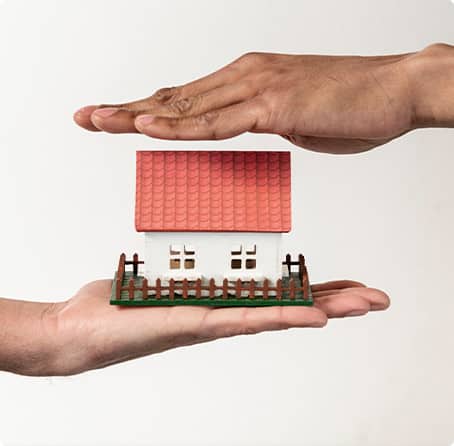 Meet With Us At Your Property And Get An Offer
Since we are a local home buying company on Long Island, we will meet you at your property at a time that works best for you. We walk your property with you and discuss some of the details of your home to get the best idea of what repairs might be needed. Don't worry though, you are not responsible for making any repairs. We handle that for you.
We Schedule A Quick Appointment At The Property
We work around your schedule and meet with you when it's most convenient for you, including weekends or after work.
We Answer Any Questions You May Have, In Person
We understand you may have questions, that's a good thing! We welcome questions and will answer any questions you have.
Fast Offer Within Minutes
Once we walk the property with you, we will present you with a fair cash offer on your property. Remember there are never any commissions with our cash offer!
Attend Closing And Get Your Check
Once you accept our offer, we send our purchase and sale agreement to the attorney you choose to represent you to get the contract drawn up.
Once contracts are signed by both of us, title work can begin. This can take as little as a few days or sometimes a few weeks. It all depends if there are any challenges in establishing a clear title. Our title company works to clear the title and get our closing ready as quickly as possible. We keep you informed if there are any questions along the way.
Once the title work is clear, we get the thumbs up to close. The attorneys schedule a day and time to close that works best for you. Once all paperwork is signed, you receive your check or wire with the proceeds from the sale.
What Homeowners Are Saying About Working With Us
"It started well, it ended well. I would highly recommend them to anyone looking to sell their property."
Mrs. Waldman
Plainview, New York
"I was pleasantly surprised with the offer we agreed upon for my home. It was my first time selling and Leave the Key Homebuyers was a pleasure to work with. The interactions I had with them were better than any of the other cash buyers I called."
Gene M.
Suffolk County, New York
"Can't say enough good things about Leave the Key Homebuyers. They're super easy to work with, helpful, and knowledgeable. I would highly recommend them to anyone looking to sell their home."
Sabrina V.
Nassau County, New York
There are no hidden fees, closing costs, appraisals, inspections, or mortgage contingencies, so we are able to close exactly when you choose.
We understand that there are other companies that buy houses, but we have earned the trust of many homeowners over the hundreds of real estate transactions we've done.
We buy houses, multifamily properties, land, and commercial property. We will make you a fair cash offer on your property no matter what condition it is in. Just fill out the form below for a no-obligation offer on your home.