Brooklyn is a borough of New York City and is one of the five boroughs that make up the city. It is located on the western end of Long Island and is bordered by Queens to the east and the Atlantic Ocean to the southwest with Coney Island only half an hour away. 
Brooklyn is home to more than 2.6 million residents, making it the second-most populous borough in New York City. It is also one of the most ethnically diverse counties in the United States. With it's rich history and culture which are known for its arts scene, food, and architecture, you have a lot of things to do in Brooklyn.
If you're new to Brooklyn, figuring out which neighborhood is the right fit for you can be daunting. With so many different areas to choose from, it isn't easy to know where to start. That's why we've created this handy Brooklyn neighborhood map. This map will help you get a feel for the different Brooklyn areas and determine which neighborhood is right for you. 
There are a few factors to consider when choosing a neighborhood, such as your budget, lifestyle, and what you're looking for in a community. This map will help you navigate Brooklyn's diverse neighborhoods and find the perfect place to call home. If you're moving from somewhere else, you can sell a house fast in New York with our help. 
Real Estate Prices in Brooklyn
Real estate prices in Brookly, NYC have a median home price of $800,000 in the quarter ending June 30, 2022. This represents a 4.6% increase from the same period last year. The highest-priced sale during this time was for $56 million. Specifically, the median asking price per square foot in Brooklyn was $666 in January. This is equivalent to 1,427 square feet of space on a $950,000 budget.
These prices reflect the differences in neighborhoods and areas of Brooklyn. While Downtown Brooklyn is a more central and urban area, North Brooklyn includes more residential neighborhoods. Southern Brooklyn includes both urban and suburban areas, while East Brooklyn is mostly made up of residential neighborhoods. 
The variety in prices reflects the different areas and neighborhoods of Brooklyn. When considering purchasing real estate in Brooklyn, it is important to keep these prices in mind and choose an area that fits your budget.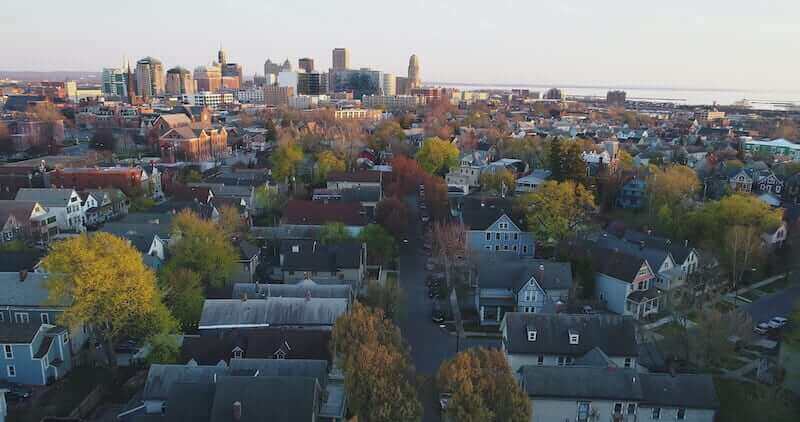 Overview of the Brooklyn Neighborhoods 
Brooklyn has many distinct neighborhoods, each with its personality and real estate prices. Brooklyn neighborhoods are generally some of the most aesthetically pleasing areas. Tree-lined streets are fairly common, like the ones in Brooklyn Heights, where in addition to the arboreal beauty, you can take a walk along The Promenade, a half-mile stretch along the East River that affords views of lower Manhattan.
If you're looking for a more bustling area, Downtown Brooklyn is the place for you as it's the borough's central business district. It is home to a diverse mix of office towers, residential high-rises, cultural institutions, and shops. Nearby is Carroll Gardens with its trendy restaurants and hip bars.
North Brooklyn encompasses a large area north of downtown that includes the trendy neighborhoods of Williamsburg and Greenpoint. Southern Brooklyn is a largely residential area that stretches from Prospect Park to the waterfront.
East Brooklyn comprises several residential neighborhoods east of downtown, including Crown Heights, East Flatbush, and Bedford-Stuyvesant. 
No matter what your budget or style, there's sure to be a Brooklyn neighborhood that's perfect for you. If you're looking to sell your Brooklyn home, we have cash home buyers Brooklyn residents can trust.
Best Neighborhoods to Live in Brooklyn
Brooklyn is home to a vibrant and diverse array of neighborhoods with a unique atmosphere. Here are five of the best neighborhoods to call home in Brooklyn:
Williamsburg
This hipster haven is known for its trendy shops, vintage clothing stores, and art galleries. It's also home to several great restaurants and bars.
Park Slope
Park Slope is a quiet and peaceful neighborhood perfect for families. It has excellent public schools and a variety of parks and playgrounds.
Brooklyn Heights
Brooklyn Heights is one of the most sought-after neighborhoods in Brooklyn, thanks to its stunning views of Manhattan. It's also close to several great museums and cultural attractions.
Dumbo
Dumbo is an aesthetically pleasing and central neighborhood with a vibrant culture. It has a wealth of parks, coffee shops, and restaurants. Property prices are rising, but residents enjoy the urban feel of the neighborhood.
Crown Heights
Crown Heights is another great family option, with excellent schools and plenty of green space. It's also close to Prospect Park, making it easy to get outdoors and enjoy all that Brooklyn offers.
Worst Neighborhoods to Live in Brooklyn 
There are several factors to consider when determining the worst neighborhoods to live in Brooklyn. Real estate prices, crime rates, and quality of life are all important considerations. Based on these factors, here are five of the worst neighborhoods to live in Brooklyn:
Bedford-Stuyvesant
If you're considering Bedford-Stuyvesant as a place to put down roots, you might want to think twice. Once a vibrant center of African American culture, the neighborhood has recently been beset by crime and poverty. According to the NYPD, Bedford-Stuyvesant had the third-highest violent crime rate in 2016.
Brownsville
Like Bedford-Stuyvesant, Brownsville has struggled with crime and poverty for many years. The neighborhood has one of the highest violent crime rates in the city. In addition, Brownsville has been hard hit by the foreclosure crisis, with nearly one in five homes going into foreclosure between 2007 and 2016.
Bushwick
Bushwick is another Brooklyn neighborhood that has seen its challenges in recent years. The neighborhood has a high violent crime rate in addition to an extreme foreclosure crisis.
Red Hook
Red Hook does not have the best healthcare conditions and has a history of lead contamination. It also has high crime rates.
East New York
East New York has high crime rates and poor public transportation options. The quality of life is also poor, with few amenities and little green space. If you're looking to move from this area, we buy houses NYC residents have trouble selling on their own. 
Cheapest Neighborhoods to Live in Brooklyn 
Some Brooklyn neighborhoods offer some of the lowest real estate prices in the borough, making them a great option for budget-minded buyers. Most of these areas offer a variety of amenities and attractions that make them appealing to a wide range of homebuyers.
Bay Ridge
Bay Ridge is one of the more affordable neighborhoods in Brooklyn. It is also among the most desirable, thanks to its proximity to Manhattan and many shops and restaurants.
Brooklyn Heights
This neighborhood is popular for its breathtaking views of Lower Manhattan and the Statue of Liberty.
Dyker Heights
Dyker Heights is another affordable neighborhood in Brooklyn. It is known for its quiet residential streets and large Italian-American population.
Kensington
Kensington is one of the most ethnically diverse neighborhoods in Brooklyn. It is home to many artists and musicians.
Sunset Park
Sunset Park is one of the fastest-gentrifying neighborhoods in Brooklyn. It is known for its views of the New York Harbor and the Manhattan skyline.
Honorable mentions include Midwood, Bensonhurst, and Gowanus.
Up and Coming Neighborhoods To Live in Brooklyn 
From the high-rise apartments of Downtown Brooklyn to the brownstones of Bedford-Stuyvesant, there is a neighborhood for everyone. In recent years, Brooklyn has become increasingly popular with young professionals and families, bringing rise to new neighborhoods. Here are some of the up-and-coming neighborhoods you can consider as well as some of the best things to do in Brooklyn.
Clinton Hill
Clinton Hill is a relaxed neighborhood with easy access to busier neighborhoods nearby. It's a great option for young professionals, especially those interested in art exhibitions and notable architecture. 
Borough Park
Also called Boro Park, Borough Park is a generally safe, family-friendly neighborhood. It hasn't got much in the way of nightlife, nor does it have a lot of public schools in the area, but it's got great public transport options that help that shortfalling.   
Cobble Hill
Cobble Hill is a relatively small neighborhood, but that gives it a village-like feel that more and more young professionals and families are gravitating towards. It has a growing number of cafes, food markets, as well as playgrounds.
The NY housing market has been rising in recent years, placing this neighborhood on the list of up-and-coming places. Hopefully, people will live comfortably in this area in the near future.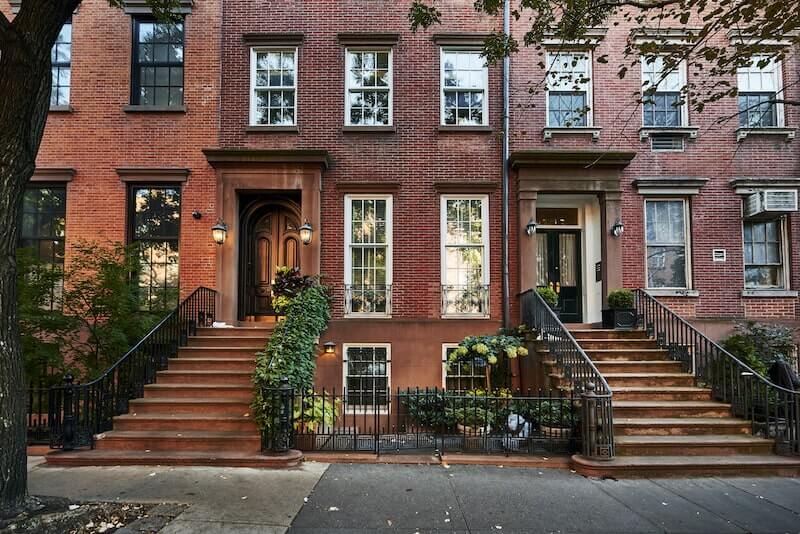 Key Takeaway
Of course, in any map of Brooklyn, there are many more neighborhoods we haven't mentioned including, Bath Beach, Brighton Beach, Sheepshead Bay, Gravesend, Mill Basin, Bergen Beach, and Canarsie. While these neighborhoods didn't make any of our lists, they're still worth mentioning and looking into, particularly if you're wanting to live close to a beach. 
So, if you're looking for a place to call home in Brooklyn, look at our map of Brooklyn and find the right neighborhood. With its rich history and culture, diverse neighborhoods, and abundant things to do, Brooklyn is sure to have something for everyone. Hopefully, this Brooklyn neighborhood map will help.