Get A Cash Offer From The Comfort Of Home
No Repairs | No Agents | No Waiting | No Worries




A Better Way To Sell Your Home
Leave The Key Homebuyers is a local real estate investment company that specializes in making the sale of your home fast and easy. We have helped hundreds of homeowners on Long Island, Brooklyn, and Queens sell their homes in "as-is" condition, allowing them to quickly sell their home without making any repairs.
"As-Is" Condition
We can purchase your home regardless of its condition and you won't have to make any repairs.
Sell Your House Quickly
We will make an offer within 24 hours of seeing your home. We can close on your schedule.
No Agents or Fees
Avoid paying thousands in real estate commissions. There are no commissions to sell to us.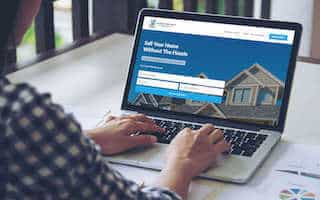 Call or submit your information.
We review the details of your home and set an appointment to meet with you.
Meet with us at your home.
We walk the property with you.
Once we view the property, we
present you with a fair cash offer.
Choose your closing date.
We can close on your schedule,
whether you need a fast or slow closing. Sell your house on your terms.
Why Leave The Key is Better
Competitive cash offer in 24 hours
No listing, prep work, or showings
Skip the repair work and deduct the costs
Sell on your schedule
Risk of buyer financing fall-through
Hours of prep work and home showings
Manage repairs yourself
Uncertain closing timeline
No Need To Clean Or Make Repairs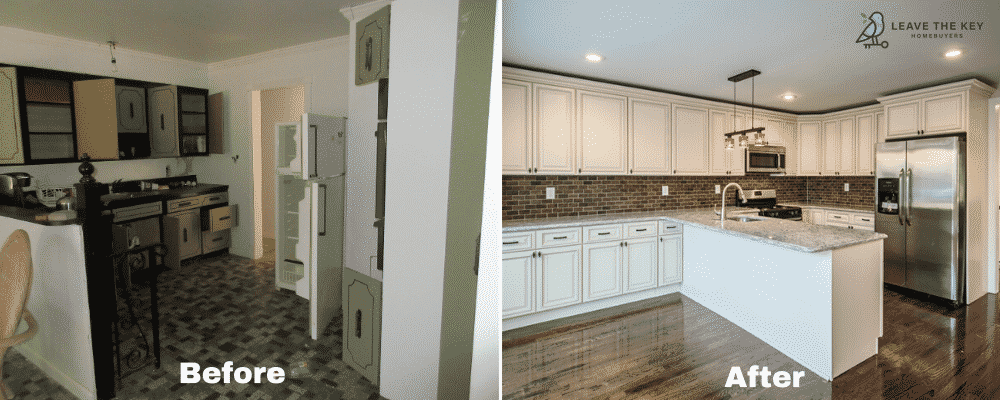 When we say "We Buy Houses As Is", we mean As Is and in ANY condition. You can leave your property in its exact condition, take what you want and we handle the rest. Even if your property has trash on the floor, unused furniture, food in the fridge, clothes, it doesn't matter how bad. We can still buy your house, no matter the condition.
We specialize in buying homes from sellers in a variety of different situations. Below are some of the most common situations that we encounter. We use our real estate and financial experience to find the best solution for every homeowner.
In Need of Repairs
Your house is a fixer-upper or in need of major repairs and you can't afford or just don't want to pay for repairs yourself.
Relocation
A new dream job popped up across the country and you need to sell your home to relocate.
Inheritance / Probate
You and the beneficiaries are looking to move on and sell an inherited property.
Foreclosure
If you are behind on payments, we can work with you to stop financial strain and prevent foreclosure.
Vacant House
Vacant homes can be a lot of work and a source of stress. Rather than let your property sit empty, you can sell the property and have some money in your pocket.
Divorce
A home is a difficult asset to deal with during divorce. Since you have no control how long it will take to sell, you risk holding up the completion of the divorce process.
Why Our Clients Love Working With Us, And You Will Too!

"Oh my God, what a wonderful company this is. From Jamell, Rudy, and Chris…Every one of them are pure gentlemen, very helpful, very kind. I had my weeping stories that they sat and listened to. It's a wonderful company and I would recommend them to anybody, absolutely anybody."

Mrs. Galvin
Baldwin, New York
There are no hidden fees, closing costs, appraisals, inspections, or mortgage contingencies, so we are able to close exactly when you choose.
We understand that there are other companies that buy houses, but we have earned the trust of many homeowners over the hundreds of real estate transactions we've done.
We buy houses, multifamily properties, land, and commercial property all over New York, including Nassau County, Suffolk County, Long Island, Brooklyn, and Queens. We will make you a fair cash offer on your property no matter what condition it is in. Just fill out the form below for a no-obligation offer on your home.