There are a lot of things to consider when thinking about parting ways with your home. This house may hold great family memories or have sentimental value that you just can't put a price on. Maybe you're ready to move and find a home that better fits your lifestyle, but just don't know if that should be now or if you should wait. Not to mention is it even a good idea to sell during COVID-19 in New York? All are important things to think about and talk over with your spouse or family before deciding what to do next. To help you make the best decision, we cover 5 important things to consider to answer the question: should I sell my house now or wait?
Things To Consider If You Should Sell Your House Now or Wait
1. You've Got Positive Equity
Equity is a big factor for people deciding to sell their New York properties. Thankfully since the housing meltdown back in 2008-09, housing values have increased, and homeowners have been able to build equity in their New York homes. By having equity built up, the financial obligations that come with buying a new home are not as burdensome.
Usually, it's a bad idea to sell your home when you have negative equity, otherwise known as a short sale. Even if you were to break even on the home sale, it's better but still not the most ideal situation. If you are facing either scenario, you really shouldn't sell unless you have to in order to avoid foreclosure or bankruptcy.
As said above, New York home values have been on the rise, and for most homeowners, that means they are building equity. Their properties are now worth more than they owe on them, and that trend will continue as they pay down their mortgages and property values continue to rise.
To figure out how much equity is in your home isn't too complicated. Here is how to calculate your equity.
To start, get your latest mortgage statement and find the current mortgage balance.
Next, you will need to find out the value of your home. To figure out an accurate evaluation, avoid using online home estimators because usually, they are not correct. Instead, you can either ask a real estate agent to run a comparative market analysis or you can hire a real estate appraiser.
Once you get your appraisal back and have the current mortgage balance, simply subtract the two numbers. So, for example (using simple math), if the balance on the mortgage is $150,000 and your home's market value is $230,000. Take the market value minus the mortgage balance to equal the home equity. $230,000 – $150,000 = $80,000. Remember, the difference is just an estimate; someone could offer you more, and someone could offer you less and don't forget there will be realtor commissions, possible service charges, and closing costs to consider as well.
Which leads to the next question, how much equity is enough? At the minimum, you will want to have enough equity to pay off your current mortgage and some leftover to put towards your next house.
2. Price Growth and Trends
If you're concerned about the real estate market in New York, that is understandable. New York City, in particular, was hit hard by COVID-19, and currently, it's unclear what the long-term ramifications will be. But a bit of good news statewide the New York real estate market continued to be quite hot in the fall of 2020, with both prices increasing and sales by double digits compared to 2019. According to the most recent housing report released by the New York State Association of REALTORS®, the closed sales continued to grow considerably year to year in November 2020.
Closed sales increased, pending sales increased, and new listings, but total inventory remained low, and months supply of inventory dropped. Which means that it is a seller's market rather than a buyer's market.
There has been an increase in price growth as well. The New York real estate market's median sales price continued to climb from $274,900 in November 2019 to $335,000 in November 2020, which is an increase of 21.6% year-over-year.
Since supply and demand continue to favor sellers, prices continue to rise year or year, which makes selling your home as good a time as any.
3. Keeping Up with The Monthly Cost
When it comes to deciding if you should sell your house now or wait, another big factor is if you're able to keep up with the monthly costs. People were hit hard by COVID-19, and circumstances change that make keeping up with monthly financial obligations a struggle. Maybe a secondary income is no longer coming in like before, or you're approaching that retirement age and need to cut down on monthly expenses. Whatever the reason may be, keeping up with monthly costs is essential to stay out of debt and to keep a healthy credit history. It may be helpful to sell now to get in a better financial situation for you and your family.
For most people, monthly expenses include:
Mortgage
Property taxes
Homeowners insurance
Private mortgage insurance (PMI)
Utilities
Household maintenance
Lawn care
HOA
These monthly expenses can cost several thousand dollars and do not include maintenance costs that may arise from a leaky roof, mold, boiler replacement, or a broken appliance. Ideally, you're supposed to set aside 1%-3% of your property's purchase price each year in a separate saving account for such repairs and maintenance.
Realistically, not everyone can keep up with all of these housing costs. If you find that you're spending more than a third of your yearly income on housing costs, it's an indication you're probably overextending.
Accessing your savings or deferring mortgage payments here or there can spell trouble in the future if you're not careful.
Sometimes it's best to face the facts that selling your house that you can't afford would be a good idea to save money as opposed to waiting for the inevitable; a foreclosure, short sale, or bankruptcy- all of which are damaging to your credit and leave you with no equity.
4. You Can Afford to Move and Get a New House
On the other side of the coin is that you can afford to move and get a new house, so why not look for an upgrade for you or your family? Maybe the home you're considering selling, although very charming, is older, and you are tired of dealing with home repairs and the expense of upgrading everything to current standards.
Another reason to consider selling is if your family has outgrown the existing home.
Because of COVID-19, a lot of companies transitioned their employees to work from home, and schools turned to virtual learning instead of in class. For many families dealing with this new normal has been a challenge and one that has made the need for space a big deal.
According to a study by Move.org, the opportunity to relocate to a new or better home is the #1 reason Americans move.
Just make sure you calculate your equity and figure out a safe budget when searching for your next home.
5. Emotionally Ready To Sell
You usually don't consider your emotions when it comes to selling a New York house, but it is important to ask yourself if you're truly ready for what's ahead. Suppose the numbers make sense, and you would be in a better position financially to sell your home or afford to upgrade. In that case, both scenarios will produce positive emotions and better quality of life. But there are some other emotions to consider before putting that "For Sale" sign in the yard. Take some time to answer these questions:
Are you ready to put in the work to get your home ready for prospective buyers?
Are you able to commit to keeping it clean and ready to show for weeks or months?
Are you comfortable with hearing reasons why prospective buyers think your house isn't perfect?
Are you prepared for frank-and sometimes hardball- negotiations over what an interested buyer is willing to pay for your property?
Are you truly ready to move out and leave the home where your family has made memories?
Depending on what selling strategy you end up using to sell your house either with a local real estate agent or for-sale-by-owner, these are good questions to answer beforehand. Your agent may be a buffer for some of these sensitive questions, but if you're selling- by-owner, you may be the one handling these emotional situations. The critical thing to remember is you need to do what's best for you; if that's waiting to sell or sell now, both have their pros and cons and bring positive and negative emotions no matter what. If you're committed to finding a perfect house for yourself and you feel good about moving forward, by all means, go for it!
Additional Tips: Sell Now or Wait?
Wait to Sell: If You'll Owe Capital Gains
There are some instances where waiting to sell is actually a good idea. One such instance is if you haven't met the two-year ownership mark to exclude capital gains. Capital gains are additional taxes that are to be paid when a profit is made upon selling your home. To avoid paying higher taxes on the profits, you will need to have owned the residence and lived there for at least two years of the five years leading up to the sale.
If you meet the above criteria, you can exclude up to $250,000 or $500,000 if you're married, of capital gains on your main house.
The tax rate is higher for homeowners that have owned the property for less than two years, so waiting to sell would put you in a better financial situation if you meet the criteria to pay capital gains.
This means if you recently purchased the home and stand to make a large profit, it would be best to wait to sell it for at least two years before selling.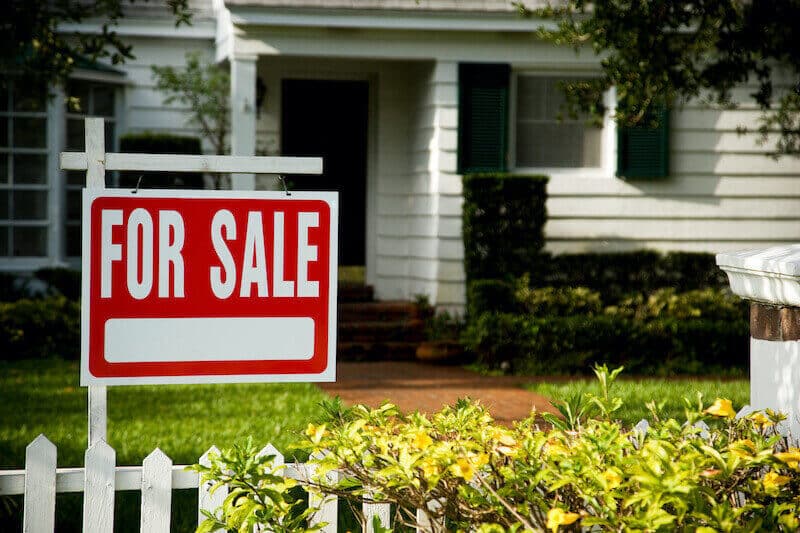 Sell Now: If You're Moving Out of State or Relocating For a Job
Some people think it's a good idea to hold on to their homes and wait to sell when they move out of state or relocate for a job. The thought is to keep the house as a rental property instead of selling it- which isn't a bad idea but may not be the best choice.
Being a landlord isn't easy, especially when living out of state or starting a new job. You will need to be ready to handle a number of situations, including how to fix a clogged toilet to filling any vacancies. You will also need to be financially prepared to handle two mortgage payments if your tenant misses their monthly payment or up and leaves.
In general, New York is not a landlord-friendly state, and currently, because of COVID-19, evictions are on hold. Ideally, now would probably not be the best time to take on the role of landlord; you may want to take advantage of the great housing market and sell instead.
What if I Have Equity, But My Home Needs a Lot of Work?
When it comes to selling a house, it's always recommended to make repairs and fixes before listing. This makes for a clean buyer's home inspection and less chance of price reductions, but you need to have the money readily available to make these improvements.
The New York Post noted that the average American household has nine DIY jobs that desperately need attention and that 32% of homeowners have been putting off at least one home improvement job for a year or more.
A majority of homes in America were built in 1970, and specifically, in New York, there are homes built even before that.
All that to say, the likelihood that your home needs some work is to be expected, but having the financial means to do the work may be another story.
If you're stuck trying to decide if you should borrow the money to make the improvements, there is another solution: selling your house fast in as-is condition.
Selling as-is makes it easier for you to sell your home and avoid the hassle of hiring contractors, dealing with weeks or months of work being done, and of course, dealing with the financial burden.
If you're interested in speaking to an as-is buyer in the New York area, a highly recommended one would be Leave The Key Homebuyers. They offer a unique buying process to assist any homeowner looking to sell their home without realtor fees, repairs, prep work, or showings.
They can make a competitive cash offer within 24-hours and close on your schedule. You can easily reach them by phone or email to discuss more about their company and how it works or by visiting their website.
Conclusion:
There is a lot to consider when deciding to sell your house now or wait. The best thing you can do is look at what you would stand to gain or lose by selling now vs. waiting. This will help you to decide what your next steps should be and how to move forward.
With the way the New York real estate housing market is, selling now would be a good idea but waiting may not be a bad idea either if you could owe capital gains or are just not emotionally ready.
If you're thinking about waiting because you're worried about selling your house right now, then give Leave The Key Homebuyers a call. They'll be able to handle the home buying process and alleviate the months of uncertainty that selling a home can bring.
Ultimately the choice is up to you; if you should sell your house now or wait, just make sure to do what's best for you and your family, and then whatever you decide, will be the right choice.