Whether you're starting a new job in another city within a few weeks or need to sell quickly for financial reasons, selling a house, unfortunately, isn't a fast process. Surprisingly a lot goes into selling a home, like making repairs, cleaning, decluttering, staging, and don't forget you'll need to figure out if you should list with an agent or sell your house without a realtor. Add the fact that you'd like this to happen quickly, well then the pressure is on!
Fortunately, you came to the right place to find out the best ways to sell a house fast in New York. Below we'll explain how to sell your home fast so that you can move on to bigger and better things.
Do You Know Enough About the Local Real Estate Market?
A good place to start is researching the New York real estate market for clues on how long this process will take. Currently, the average number of days on the market in New York for a house to receive an offer is 67 days. However, most homes for sale in New York stay on the market for 98 days, according to Norada Real Estate Investments. But that doesn't include the average 30-60 day closing period when loan approval, appraisals, inspections, and possible renegotiations occur. 
So total, if your house is ready to list today, you're still looking at 97-127 days before officially closing. However, if you need to get your home prepared before putting it on the market, then you are looking at least a few weeks before being able to list it.
Related Article: 4 Ways to Sell Your House Fast in New York
Fortunately, there are certain times of the year that New York real estate is on fire, and people are ready to buy. Selling during these peak times of the year may help you sell quickly. For example, in 2020, August proved to be the best month to sell fast, and February was the worst.
Knowing your local real estate market trends can provide you with some great information and a good idea of how long this process may take.
The Best Ways to Sell Your House Fast in New York
To sell quickly will require your home to be ready to list right away. Hopefully, your property is in sellable condition. Otherwise, you probably won't be able to put your house on the market until you make necessary repairs, declutter and stage your home. Depending on the extent of what needs to be done, that could take a few weeks to a couple of months to finish.
If you find that you simply don't have the time or money to do any major or minor repairs or would just prefer to move on and not deal with the hassle, you can choose to sell your house as-is.
Below, we look at a few different selling strategies that can provide you with a fast closing besides the traditional approach.
Related Article: How to Sell Your House: Tips and Advice for New Home Sellers
Sell to a House Flipper
You've probably heard about house flippers before, made famous by HGTV. But we're not talking about Chip and Joanna Gaines here; there are professional house flippers who buy houses in certain up-and-coming areas, make specific repairs or updates that have a positive return on investment and then resell the home for a profit to another family. This is a great option if your home needs some work done and you prefer not to do it before selling.
Usually, house flippers offer below market value to account for the repairs, holding costs, and realtor fees when they go to resell. For some people, they don't like the idea of their home being "flipped for a profit," so to speak, for others, they appreciate the fact that they don't have to do the repairs themselves, and the home will eventually find a family to enjoy it.
Sell to a Cash Home Buyer
Another great option if you need to sell a house fast is to work with one of the cash home buyers in New York. Cash home buyers are similar to house flippers in that they will buy your house in as-is condition. However, the advantage of working with a New York home buyer is that they can buy your house with cash. By not using bank financing, they don't have to wait on loan approval and inspections, which can draw out the closing process. By accepting a cash offer for your house, you'll be able to close fast, as in 7-days fast. Or, if you need a little longer, they can work with your moving schedule.
Also, since you would be selling directly to the home buyer, they don't charge realtor commissions and service fees. That's a savings of several thousand dollars that you otherwise would have to pay if you were to sell with a realtor or FSBO (for sale by owner).
Related Article: Find the Best We Buy Houses Companies in New York
Leave The Key Homebuyers is one of the top companies that buy houses in Brooklyn, Queens, Buffalo, Long Island, and other New York cities. Not only are they cash home buyers, but they also are a family-owned business. Contact them today to get a cash offer for your house within 24-hours and sell your house fast in New York.
Sell to a Real Estate Investor
Real estate investors also buy houses in as-is condition and typically pay in cash as well. An investor could be a single investor or a group of investors who purchase properties in specific areas to renovate and resell or keep as rental properties. Usually, real estate investors and cash home buyers are one and the same.
Related Article: Selling Your Home to a Real Estate Investor: Questions Answered
Set an Achievable Asking Price
Price has a lot to do with how quickly you can sell your home. If you were to price your property on the higher end for the area, it might take longer to sell if you can't justify the price. However, if you price too low, that may attract low ball offers, or prospective buyers may question the integrity of the house to be priced below the average. Either way, it's important to set an achievable asking price that makes sense for the real estate market for your area.
To figure out what that magic number is, you'll need to look at comparable home sales for your neighborhood and see what the price per square foot was that the houses sold for. If you hire a realtor, they should be able to research this information and advise you regarding what a reasonable listing price would be.
If you try to do your own research and look at free online estimators, just be careful; those can be off by several thousand dollars.
Related Article: What Is Your Home Worth? Top 5 Free Home Value Estimators
Another way you can figure out what your home is worth is to hire an appraiser. The appraiser can give you an unbiased opinion of the value of your home and give you an idea of what you can list your house for.
By figuring out the best listing price, it could save you a few weeks of sitting on the real estate market.
Use the Power of Social Media
Social media is a powerful tool to use for marketing your home sale. When it comes to selling a house fast, it's about getting your listing in front of as many people as possible. By simply sticking a 'For Sale' sign in the yard, you'll only advertise to the people that pass by your place. However, if you were to advertise on social media, your listing could be viewed by hundreds or thousands of people.
If you're working with a real estate agent, find out how he or she will market your property. Usually, the company they work for has social media pages like Facebook, Instagram, and Twitter. So you'll want to ask if they will post your home sale and how often they plan to advertise.
If you're selling by yourself, it will be up to you to post your home sale on social media. To do that, here are a few tips:
Write an interesting but informative description of your home
Hire a photographer to capture great photos of your house to post with your information
Consider having a video walkthrough made of your property to post on social media
Make sure that anyone can see your post and that it's not set to private or friends only
Provide a way for people to contact you, either by phone or email
But what if you don't have a lot of followers? If you don't have a lot of followers, no worries. You can always ask your friends and family to repost your home sale on their social media pages too.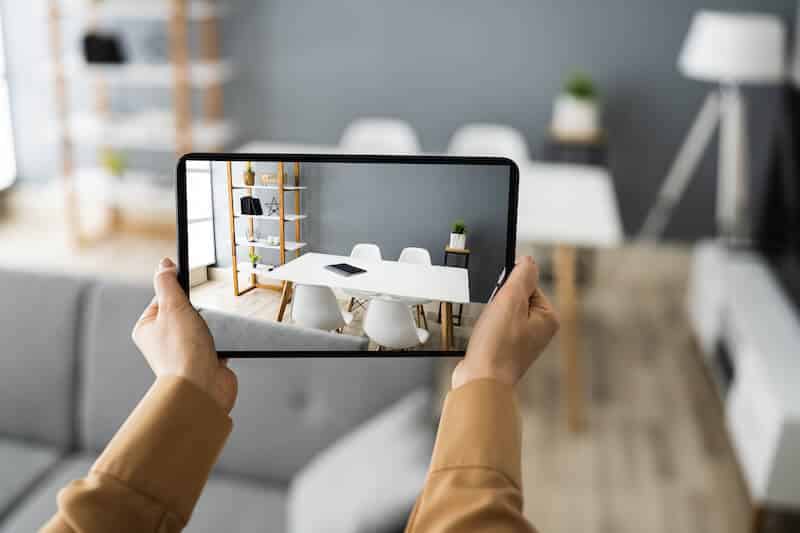 Produce Quality Video Tours of Your House
According to the New York Times, virtual tours are here to stay, so it's probably worth investing in a video for your listing.
Having a video tour of your house is great to have for several reasons:
People are very visual, so seeing a virtual walkthrough of your home can help a prospective buyer visualize your place.
Having a video tour of your home for people to see online may help cut down on the foot traffic through your house. This will help weed out the interested buyers or buyers that are just shopping for their next place. In theory, you would assume only the buyers that are very interested in looking at your home will schedule an in-person showing.
A quality video tour may widen your pool of potential buyers to those who live out of state, cross-country, or out of the country. Since they can easily see a video tour of your home online without having to plan a trip and personally be there, they may choose your house over others that only have photos.
If you're working with a realtor, they will likely have someone that they use or have on staff that makes video tours for their clients. So just make sure that's included with the services your listing agent is offering.
If you're selling without a realtor, you'll need to hire someone to make your video. The photographer you use for professional listing photos may also offer this service. If not, several New York videographers or digital marketing companies could produce this custom video. Just be prepared to spend a couple of hundred dollars.
Final Thoughts
Unfortunately, there isn't a secret formula known to produce a fast home sale with a traditional buyer. Unless you work with a buyer who pays in cash, it could still take several weeks to sell officially, even with your best efforts. And again, this is if your house is in perfect condition to sell. However, as you've discovered, you can always sell as-is to a cash home buyer and close within 7-days and avoid the hassle and stress. So if you're saying, "sell my house fast Long Island, "Suffolk or Nassau County, contact Leave The Key Homebuyers today to get a cash offer for your NY home or to find out how selling to a homebuyer works.