In the past decade alone, technology has significantly changed the ways business is conducted, and the real estate industry and its processes aren't an exception. For example, the smart and internet-enabled technologies gave rise to iBuyers, a new way to sell homes that are gaining popularity among home sellers and real estate agents. 
However, few people know what iBuyers are, how they operate, and what to expect when dealing with such companies. Below, we've compiled a list of pros and cons of using their services, so here's everything you need to know about iBuyers.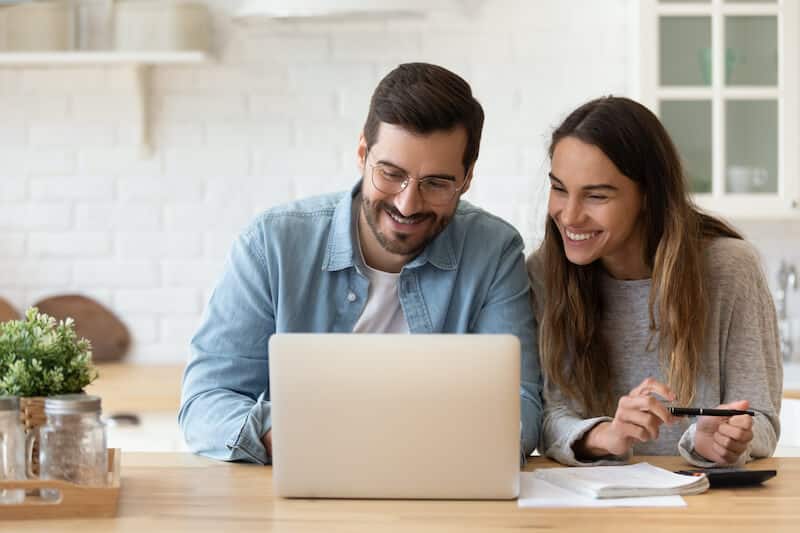 What Is an iBuyer?
An iBuyer, often known as an instant buyer, is a company that utilizes an algorithm to price real estate property and make offers. The company will assess if your home is worth buying and how easy it would sell, after which it will make you a cash offer. Following the purchase, the company will then try to resell the house for a profit. 
Though it sounds very similar to real estate investment companies and house flippers, iBuyer companies usually prefer buying houses in good condition. Instead of buying for a bargain, renovating, and reselling for a profit, iBuyers look for properties that only require minor repairs — if any at all — which would sell quickly. 
An iBuyer makes the home sale process easier for the homeowners by helping them avoid the hassle involved with real estate transactions, such as realtors, repairs, renovations, and months of uncertainty. If you want to sell your house fast, at a fair market value, simply go to an iBuyer's website, enter your address, complete their questionnaire, and wait. You should receive an iBuyer offer within 24 to 48 hours. 
If you're unsure about which iBuyer to contact regarding the appraisal and sales of your home, these companies are the industry leaders in the iBuyer arena: 
Opendoor
Opendoor is a homebuyer company that uses an automated valuation system that appraises your home value by cross-referencing home pricing data gathered from the real estate market. The home sellers will be charged a 7% real estate commission, which is higher than the typical real estate agent commission, but the sellers would get instant cash offers from the company. 
OfferPad
Offerpad provides offers within 24 hours and allows homeowners to choose the closing date, granting them more flexibility. Moreover, the company also pays for your moving expenses if you're moving within a 50-mile radius of your current home, and it's the only iBuyer company that currently offers that perk. 
Redfin Now
Redfin has become one of the greatest iBuyer companies, with an established presence in approximately eighty markets across the US. The company also uses an algorithm to assess the offer price, and their home inspections usually take about 30 minutes to complete, with a purchase price offer being delivered to sellers within 24 hours. 
Zillow Instant Offers
Zillow recently decided to shut down its iBuying division, and the company doesn't buy homes anymore. It's worth noting that the company was one of the major names in the iBuyer sphere. 
Pros and Cons of Using an iBuyer in New York
An iBuyer can help you sell your house faster by skipping some of the hassles involved with the typical home selling process and letting you set your own timeline and schedule. Here are the pros of using an iBuyer in New York City.
Speed
Speed is one of the biggest benefits of using an iBuyer to sell your New York home, and in most cases, the company can close a house within 24 hours. This is especially important in a buyer's market in which traditional buyers might leverage your need to close the sale fast. With iBuyers, you can expect the process to be fast.
Since the homeowners get the opportunity to determine their own timeframes, there's a higher chance of selling an NYC residential property within a specified time period — the one that works best for the customer. This would allow you to find a new place to live, and in most cases, you'll be able to rent out your house after the company has bought it, for a limited period.
Convenience 
Using iBuyers eliminates the need for realtors and finding and dealing with potential buyers. Additionally, it also eliminates the need for sales preparation or staging open house events. Another point of convenience is the fact that you're not required to have pre-sales inspections of your home, and in case you still want to have your home inspected, most iBuyer companies offer such services to their clients. 
It ultimately comes down to iBuyer to take care of repairs and decluttering, stage a home and make it presentable for a buyer, and handle home showings. This effectively eliminates your involvement in the process, allowing you to enjoy the proceeds of your home sale. 
Predictability
Unlike traditional home sales, which can take months to conclude, or even longer if the buyer is having trouble with the lenders in terms of securing a mortgage, using iBuyers guarantees that your house will sell. And since the real estate is bought by the iBuyer, it's the company's responsibility to sell it, so if your home qualifies, the company is going to make an offer. 
However, this type of brokerage isn't for everyone, and not all homes will qualify, even if you live in an area in which iBuyer companies operate. And while the process is conveniently fast, it does have some trade-offs. Here are the cons of using a iBuyer in New York City. 
Lower Offer
The trade-off for speed is the offer provided to homeowners, which might be slightly lower than the actual sale price on the open market — up to 11% lower. If you sell your house to an iBuyer, there's a possibility of a lower purchasing price. However, this is the price of selling a home as quickly and painlessly as iBuyers do. 
Using a realtor or a real estate brokerage increases your monetary recompense for your house, but at the expense of extra annoyance. However, there's an alternative approach, and you can sell your home to companies that buy houses in New York homeowners are looking to sell fast — including Leave Your Key Homebuyers, which, unlike iBuyers, will purchase your home as-is, even if it's in need of repairs.
Opportunity Costs
Unfortunately, there's no solid data on how much iBuyers pay for properties, and some studies have indicated that the offers are close to market value, while others have found larger disparities. The influencing factors for both findings weren't disclosed, so determining what actually influences the price gap isn't viable. 
However, since we're dealing with inconclusive data, it's difficult to determine whether you might've secured a better price if you had sold your home the typical way. Another disadvantage is the absence of negotiations since cash offers by said companies often aren't negotiable. 
Repairs
After you've accepted an iBuyer's offer, the iBuyer does an evaluation, which is very similar to traditional home inspections. Its purpose is to reveal areas that an iBuyer might have to repair or replace to sell your home and generate profit. 
You can bargain with the company to handle the repairs yourself, otherwise the company may deduce the cost of repairs from your proceeds. However, this isn't always a viable option, especially if you're in a hurry to relocate. The best approach is to hire a contractor to deal with the repairs prior to contacting iBuyers. 
Can You Trust New York iBuyers?
It's important to understand that, despite being novel to the real estate business, iBuyers are legal real estate organizations that make instant offers for your home. According to our iBuyer review in NY, Offerpad and Opendoor are the two top iBuyer companies operating in New York. Opendoor usually has the highest purchase volume since it's more widespread, and it pays more on average. 
However, Offerpad offers several other benefits, including covering your moving costs. Unfortunately, the company has made it more difficult for sellers to back out, which can pose a problem if you accept the offer, and the company deems that your home requires several fixups, which will be deducted from your sales proceeds upon completion. 
What Is the Process for Selling to an iBuyer in New York?
Not that we've discussed the benefits and drawbacks of selling your home to an iBuyer, but let's discuss the entire process — which isn't as instantaneous as advertised. It usually takes iBuyer companies several days to complete the entire process. Most of the time-consuming and anxiety-inducing work is the responsibility of the platform and the buyer.
Registration of the Seller
You must register with the platform that connects you and your home with iBuyers. The sign-up process is pretty straightforward and short and usually doesn't require anything more than an email and email confirmation. 
Get an Appraisal
Fill in the necessary details, and the system's unique algorithm will calculate and estimate the range of offers for your home based on the data from the national iBuyers transaction history. The system will present you with the registered public information about your property. 
iBuyers are more likely to make higher offers on properties that are well-represented with several high-quality photographs. Take the time to take and share clean, high-resolution photos of your home or real estate property that show its greatest advantages. Additionally, some property information might be required as well. 
This includes square footage, number of bedrooms/bathrooms, and year built. To ensure that you receive the highest possible bids, it is critical that you submit precise, honest, and complete facts about the property.
Receive an Offer
The seller's job is done once they've submitted the correct details and photos of their homes. The company will then match you with national and local homebuyers who are searching to buy property like yours. Once you receive an offer, you typically have one week to accept, followed by another week of the closing period in case you want to proceed, though the latter is adjustable. 
Closing Delays
iBuyer companies are typically looking for properties in food conditions that can be resold right away. If the property requires additional work before resale, the iBuyer company may demand that the house seller executes the repairs or withdraw their offer to buy. Here's a quick list of things you want to look out for:
Water Damage — Leaky roofs and pipes can cause substantial and, in some cases, irreparable damage to the house's foundations, framing, floors, and ceilings.
Foundation and Structural Issues — Most structural issues result from the movement of the home's foundation and are surely going to be picked up during assessment and inspection. Sure signs that your home is having structural issues include wall cracks, sagging and uneven floors, a visible leaning of the structure, and gaps around door frames and windows. 
Issues With the Roof — An aging roof can lead to a myriad of problems, and home inspectors are more than likely to pick up any present issues. These may include loose or missing shingles, damaged seals around chimneys and vents, and visible dipping, bowing or leaning of the roof.
Final Thoughts
iBuyers are a fantastic option to sell your home fast and for cash. However, not all homes can qualify for iBuyers, you also need to be on the lookout for house buying scams, due to the company's availability in your area or the conditions your home is currently in. Before seeking an answer to "buy my house in New York City," it's important to consider iBuyers or some more approachable alternative, like Leave The Keys Homebuyers — we buy homes in Long Island and New York homeowners are looking to sell.