Selling a house in New York can be stressful, but it can be even more overwhelming if you are under financial strain or a serious time crunch. Whether you need to sell quickly for a new job, for economic reasons, or because of a personal situation, there are a few strategies that you can use to increase your property's marketability, incentivize potential buyers, and decrease your time on the market. Here's how to sell your house fast in New York.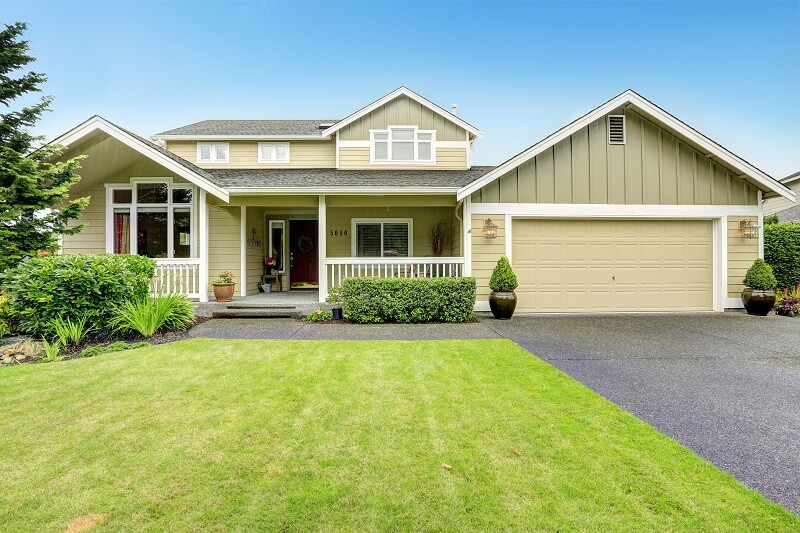 An Overview of the New York Real Estate Market
Before you start exploring all the ways to sell a house fast in New York, it's important to take a step back and understand the real estate market. If the real estate market in NY is doing well then selling right now is a good decision, but if the market isn't so hot, it will definitely make you question if you should sell your house now or wait?
If the New York real estate market is a buyer's paradise, meaning there are more houses for sale than buyers, then you may have a more challenging time selling. If the area is seeing an increase of buyers but not enough inventory, then the local real estate is experiencing what's called a seller's market.
Being in a seller's market has two advantages:
Your house could sell quickly because inventory is low
Your home could sell for more money because of buyer competition
But these two factors can depend on the condition of your house. If your home has some delayed maintenance or major repairs that need to be done, you may have a more complicated time selling, even in a seller's market.
Related Article: What Is the Best Time to Sell a House in New York?
Home Values in New York
The good news is that the value of homes in New York has gone up by 2.5% over the past year.
Currently, the average cost of a house in New York is $350,000, and in New York, NY, the average price of a property is $651,786.
However, the value of your property will depend significantly on its location and if your home is in need of some repairs.
→ If you live in NYC, Property Shark has helpful information on real estate market trends in New York City that you'll want to check out.
How Home Repairs Can Affect Your Property Value
To keep the value of your home from dropping, it's essential to maintain your property and address any repairs that may arise. If you're hoping to increase your home's worth, then making renovations and updates could increase its value.
However, since time is of the essence and you're looking to sell quickly, you may need to do what you can with the available time and money that you have.
Below are some average costs of selling a house in New York that you may incur if you were to make repairs and the average time frames to complete certain issues:
| | | |
| --- | --- | --- |
| Repair Type: | Average Cost Est: | *Average Timeframe to Complete: |
| Home Renovation | $18,161- $76,367 | Two weeks- 1 year+ |
| Kitchen Repairs | $12,800-$21,200 | 3-4 months |
| Roof Repair | $940+ | 1-3 days |
| Foundation Repair | $2,318-$6,750 | 1-3 days |
| Water Damage Repair | $1,201-$5,094 | 1-2 weeks |
*These timeframes are based on if the crew is available and materials are in stock. A reputable contractor or repair company in New York could be booked out for weeks or months, and supplies could be limited.
Ways to Sell Your House Fast in New York
Selling a home can be tricky, especially when you're on a timeline. Hopefully, you have a few things going for you, like you're currently in a seller's market and your house is ready to be put on the market. Not that you can't sell a home during a buyers market or if it needs repairs, you may just have more difficulty selling your house fast. But before you get discouraged, there are a few ways to sell your home fast in NY that you should try.
1. Set a Reasonable Sale Price
Many times the success of your home sale comes down to price. But determining what price to list your house for can be tricky. If you hire a real estate agent to list and sell your home, they should be able to help you come up with a reasonable sale price. But if you're considering selling without a realtor, it will be up to you to figure out that magic number.
Why is the sale price so important? Well, if you price your home too high and you may turn prospective buyers away, price your property too low, and potential buyers may question what's wrong with the place or make you lowball offers, causing you to leave money on the table.
So how do you set a reasonable sale price to sell your house ASAP? Well, you could check out these top five free home value estimators to determine what your home is worth.
But the surest way to get an accurate value for your home is to have a home appraisal done. An appraiser will consider the local market and the condition of your home when coming up with your property value. The nice thing is their assessment is unbiased and uses home sale comparables to determine what your house is worth. This would be extremely helpful to have if you do end up selling by owner, because you could also use it to negotiate with buyers.
2. Incentivize Potential Buyers
Besides setting a reasonable price to sell, you can always incentivize potential buyers. A few ways you can do this would include:
Offer a Piece of Furniture or Window Coverings
Offer home furnishings could also be to your advantage. Maybe you're downsizing and need to get rid of some furniture, instead of listing it on Craigslist or Facebook Marketplace and then having to move it, you could include it as part of the deal. Another example is a home seller who was moving to NYC and didn't need a car anymore, so to sweeten the deal, the seller threw it in as a part of the home sale. You don't have to go to that extreme, but maybe there is something you'd prefer not to keep that a buyer may be interested in owning along with your house.
Offer to Pay the Buyers Closing Costs
Buyers have to come up with a down payment, pay moving expenses, and other random things that pop up while relocating. Offering to pay closing costs would help the buyer out a lot and incentivize them to put on offer on your place instead of someone else's. To give you an idea of what this amount would look like, closing costs in New York for a buyer typically total between 2% to 5% of the final closing price.
Offer to Buy Down Their Interest Rate
Most buyers need a mortgage to purchase a home. Lenders usually offer buyers an interest rate based on the market at the time they apply. If they would like to lock in an even lower rate, a buyer can pay an upfront fee, referred to as a point. Paying upfront is called "buying down the rate," and sellers can offer this to incentivize a buyer.
Offer a Credit to be Used Towards HOA Dues
HOA dues can add up quickly, so another way to entice buyers is to cover their HOA dues for six months, a year, or even longer. This could be helpful for any buyers with concerns about living expenses.
Offer Their Broker Incentives
Instead of offering something to the home buyer, you could offer a broker's incentive to make your property stand out among all the other similar listings. A broker represents the majority of people shopping for their next house. Brokers and realtors work for a commission, and if you were to add a bonus on top of that, they might make a point of showing your house to more potential buyers, which could equate to a faster home sale.
For reference, an agent's commission in New York typically costs 5.11%. That means to sell an average New York house worth $350,000 you'll pay about $17,885 in realtor fees alone, not including a potential bonus.
To get your home sale across the finish line, you could also offer a small bonus for a "close-by" date. If you need to close quickly to move or for tax purposes, consider offering a credit to the buyer — and maybe even a bonus commission to the buyers' agent.
Related Article: Moving Out Of State? 6 Tips to Sell Your House In New York
3. Advertise Your Home in NYC
Another way to sell your house quickly is to advertise your home in NYC as much as you can. If you're working with a realtor, they should handle advertising and posting your home sale on their social media. Your agent also has access to the MLS, which your property should be listed on as well.
However, if you're selling FSBO (for sale by owner), it will be up to you to market and advertise your home as much as you can. The more people that can see your listing, the better your chances of selling. So make sure you utilize free for sale by owner websites, social media, purchase a yard sign, and tell your neighbors to spread the word.
Related Article: How To Sell A Condo Fast On Long Island?
4. Sell to New York Cash Home Buyers
Selling a house with a realtor or selling a house by owner doesn't guarantee a fast home sale. And if you're able to afford to offer buyer incentives, that doesn't automatically mean buyers will be lined up at your door to make you an offer. There are other factors to selling a house, as we mentioned earlier, including price, the current real estate market, and if your home is even desirable- i.e., it doesn't need a ton of repairs or updates.
Maybe you think there isn't a secret formula or magic word to say "sell my house fast New York" to produce a buyer. But actually, there is! There are several companies that buy houses in Nassau County that could purchase your home as-is and make you an offer in as little as 24-hours. But how do you go about finding the best house buying company? Well, if you need to sell your house quickly and would prefer not to work with a realtor and make major repairs to your home, you'll want to contact Leave The Key Home Buyers.
Sellers get overwhelmed trying to find creative ways to sell their house fast when they can simply request an offer online and sell their home in as-is condition in as little as 7-days.
When you sell to Leave The Key Home Buyers, you don't have to come up with buyer incentives or pay expensive realtor commissions because they don't charge you agent fees. Even closing costs are negotiable. So if you're stressed because you need to sell your house fast and don't see how that is possible, it is possible when you work with a cash home buyer like Leave The Key Home Buyers.
Final Thoughts
Selling a house isn't an easy task, add the need to sell quickly, and the pressure is on! However, it's good to know that pricing your house correctly, offering incentives, and advertising your home sale could lead you to find a buyer for your home.
But if you need more guarantee than that, then you'll want to consider selling to a "We buy homes Brooklyn" company like Leave The Key Home Buyers. The process would be a lot easier, and you would be able to sell and move on your timeline. If you'd like to get an offer on your New York home and sell your house fast, contact Leave The Key Home Buyers today!