First impressions are everything, so when you're selling your house, you'll need to put your best foot forward. Some features you may consider unique or a part of your home's character may be a turn-off to buyers, even if your residence is otherwise in decent condition.
Take, for example, a pink bathroom. It may be spotless, clean grout, strong water pressure, but let's be honest, pink was all the rage in the 1970s, not in 2021. Maybe you have all the original appliances in your kitchen, they do a great job of baking cookies and keeping items cold in the refrigerator, but they are mustard yellow.
Because of all the hype of HGTV and home design shows, buyers are far more visual today when shopping for a new house. But beauty is in the eye of the beholder. You may be used to your home's quirks or unique features, but that doesn't mean potential buyers will have the same appreciation.
What you'll need to do is highlight the best parts of your house so buyers can look past what would be defined as ugly and instead see the potential. If you're in this particular selling situation and need to sell your ugly house fast, we'll cover 5 steps to help make your New York home sale a success!
Steps To Sell An Ugly House Fast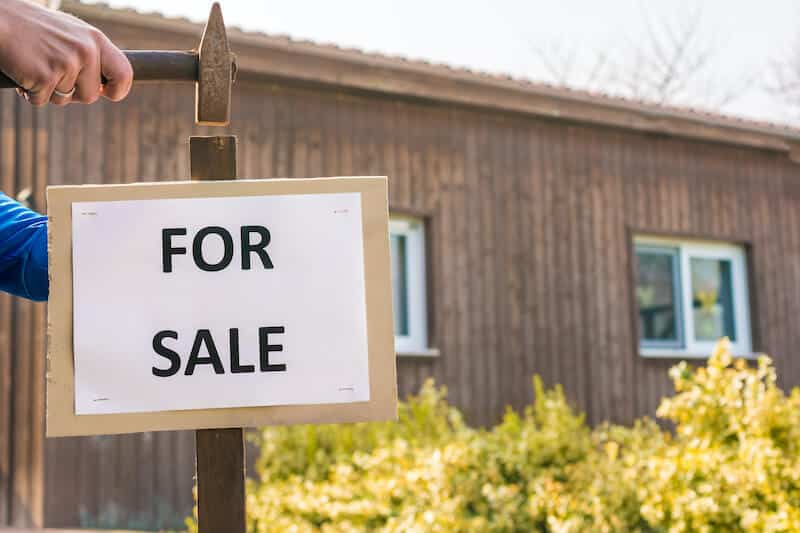 Step 1: Focus On Your House's Best Features
The first thing you can do when selling an ugly house is show off the house's best features. Which you're probably saying, "ok great, but how should I do that?" Start by taking a look around the house; maybe you put money towards replacing the roof or HVAC, perhaps you screened-in the patio. Make an effort to point out what's new or updated in the home. It's always a plus to buyers if expensive items like a roof or other major systems have been replaced.
Another thing you can highlight is any original features the home has. Mention the built-ins, oak floors, and solid wood interior doors.
Here are some other house features to consider mentioning that you may not have even thought of.
Location
If your home is in a great location, zip code, subdivision, or school district, make sure to mention it! If your New York house has a great view of the city, hills, or coast, share that information. If your place is on a quiet street, cul-de-sac, dead-end street, or gated community, mention it! You get the picture.
Exterior Features
The exterior features of your home can be a selling point too. If your home is brick, stone, wood, stucco, has metal, vinyl, or cement siding, or a concrete slab; make sure to talk about it. Although, if it's made from straw or sticks, you probably shouldn't, unless you're selling to the big bad wolf.
Style of Home
Don't forget to talk about the style of home you're trying to sell. Is it an A-frame, Bungalow, Colonial, Contemporary, Brown Stone? People like to know the style of home they are looking at.
Yard
Does your ugly house in New York have a yard? Besides talking about house features, make sure to talk about yard features too. If your home has a garden, a sprinkler system, swimming pool, deck, courtyard, patio (covered or uncovered), balcony, rooftop deck, these are all great selling points.
Type of Home
Sometimes buyers don't really care about the ugly features of your house but instead look for a specific age of the home, square footage, number of bedrooms and bathrooms, number of stories or levels, parking or garage, utilities, or community amenities. Even the type of rooms in the house may be selling features like if there is a home office area, formal dining room, butler's pantry, sunroom, basement, or loft. If your so-called ugly house has any features like these, tell prospective buyers about them.
Flooring
This was touched on earlier if your home has oak flooring, talk about it. Other types of flooring to mention include:
Marble
Carpeting
Concrete
Bamboo
Stone
Tile
Laminate
Cork
Vinyl
Manufactured wood
Talking about flooring is a good idea, as long as the flooring isn't on the wall, i.e., shag carpet.
Home Amenities
Although your house may be ugly, you can always talk about unique amenities in the home. If your property has a breakfast nook, open kitchen, wet bar, walk-in closets, dual vanities, jetted or sunken tub, fireplace, formal dining, or living room; make sure to put that in your home description.
Step 2: Never Hide The Flaws
Since there isn't a way to hide the fact that you're selling an ugly house in New York, be honest and straightforward about the home's flaws. If there is a foundation problem, water damage, unfinished construction, a leaky roof, mold, property liens, code violations, the house is full of stuff or trash; you'll want to inform prospective buyers. You should never hide house flaws.
If you're unsure what house flaws you're dealing with, but know there are some, you can always pay for a home inspection. A home inspection will give you a good assessment of the condition of your ugly house.
Another reason you'll want to be honest about house flaws is because, in New York, sellers are required to fill out a disclosure form or pay a credit of $500 to the home buyer at closing. The disclosure must list such things as general homeownership information, environmental issues like lead pipes, structural damage or condition, condition of mechanical systems and services, as well as any known defects like plumbing, heating, hot water, foundation, walls, floor, and more. Most New Yorkers just pay the $500 and don't fill out a disclosure form. If you end up doing the same, you'll just need to keep this additional expense in mind when you sell your ugly house.
→ Find out more about New York disclosure obligations by clicking here.
Another way you can be honest about house flaws is to sell the house as-is. This makes buyers aware that they are buying a home in its current condition, flaws and all. That being said, if you do try selling your ugly house as-is, your pool of potential buyers will be small. As mentioned earlier, most buyers nowadays are looking for a move-in ready home. When a place needs a lot of repairs and improvements, all they see are dollar signs. Not only is it expensive to do renovations, but it's also time-consuming. Some home projects can take weeks or even months to complete. Unless you find a buyer looking for a fixer-upper, you're likely going to have a hard time selling.
Something else to consider is that banks usually don't finance houses in rough shape. So although you may find a buyer, they may not be able to get loan approval to purchase your property.
But there is another option, instead of working with a traditional buyer, you could work with a local home buyer to purchase your house as-is. A local home buyer is usually a fellow member of your community who invests in houses in as-is condition with the intention of fixing them up and reselling them. They are different from iBuyers, which are big home buying companies that are in several different markets and handle the process as a business transaction.
Finding the best home buying company in your area shouldn't be too difficult; one such buyer in the New York area that is highly recommended would be Leave The Key Homebuyers. They are a local home buying company that purchases houses in as-is condition and pays in cash.
Leave The Key Homebuyers can also make you an offer for your ugly house within 24-hours and close within 7 days. They don't charge realtor commissions or service chargers typically seen with iBuyer's, and even help pay closing costs.
Selling your ugly house as-is to a buyer like Leave The Key is ideal in this particular situation and would save you thousands of dollars. Because honestly, you would be surprised by the true cost of selling a house in New York.
Step 3: Fix What You Can
If you decide to try selling your residence on your own or with a real estate agent, you need to fix what you can around the house. This is when that home inspection can come in handy. You will have a list of items that need to be repaired to at least get the house in a condition that is ready to sell. 
The first thing you should do is figure out your timeframe. If you need to sell quickly, you may not have time to complete some of the repairs. Or if you do have a little bit of time, you'll want to make sure that would line up with the best time to sell a house in New York.
The second thing to do is figure out your budget. If you have some extra money put aside for home repairs, great! If you have a tight budget or just don't feel like sinking any more money into a house you're about to sell, that's understandable too- which is when selling as-is would be a good idea.
Once you figure out when you'd like to sell and how much money you feel comfortable spending, make a list of major and minor repairs. Figure out what repairs you can do yourself and which ones you would need to hire someone to do. More than likely, the major repairs need to be completed by a professional, so you should get several estimates for each job to understand what exactly the issues are and how much it will cost to fix them. After you do that, decide how many major repairs fall into your budget and timeframe to sell. Even if you only do one or two major repairs, it will help sell your ugly house.
Minor house repairs should be relatively easy, inexpensive, and quick to do. If you're unsure how to fix a leaky faucet, tighten a door handle, or unclog a slow drain, YouTube is an excellent source for DIY videos.
Since you're selling a fixer-upper, try to do as many repairs as you can. This is helpful for buyers to see that they can check particular renovations off their to-do list.
→ Still trying to figure out if you should sell your house as-is or fix it up? Click here for help deciding.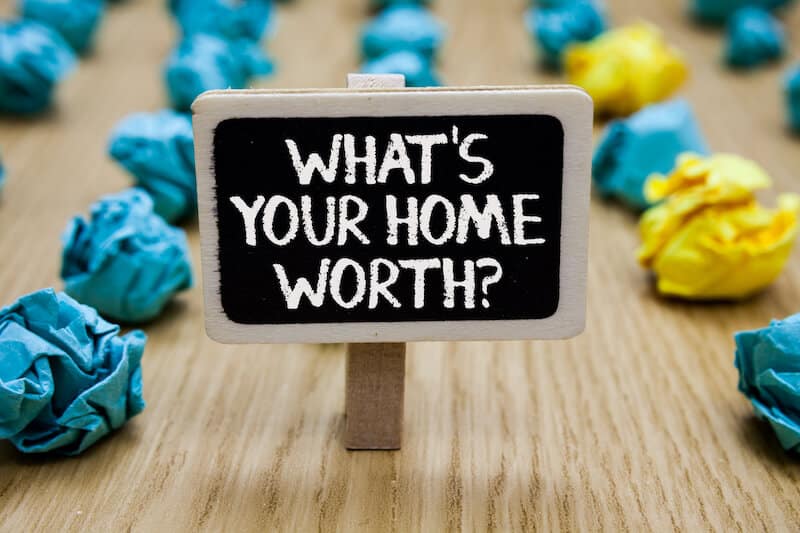 Step 4: Price It Right
For the right price, you can sell an ugly house in New York. Yes, you heard that correctly; if you price your home right, you should be able to sell. But what people define as a good price is debatable. So, the best thing to do is get an unbiased opinion on your home's value by getting a home appraisal.
However, an appraisal is different from a home inspection.
A home inspection identifies repair issues with the property, and a home appraisal determines the value of your home in the current New York market. The assessment consists of a comparable sales analysis for your area and your home's features that could impact price, including the condition of the house.
Although home appraisals cost several hundred dollars, by getting one done, you will be able to know how to price your home competitively.
Helpful Tip: Avoid using online home estimates; they usually are a ballpark estimate, not an accurate evaluation of your home's worth.
Step 5: Stage Your House
The final step to sell an ugly house would be to set the stage. You can make your home look good by doing some simple staging before you put your house on the market.
Sometimes things that people would consider ugly about your house are simply interior decor that can be changed or moved. For example, maybe someone would consider your living room to be "ugly" because it has large furniture, a dark wall color, and is closed off from the kitchen. One way you can change the room's appearance is by painting the walls to a neutral color and removing some large pieces of furniture. This will make the room more appealing and spacious.
Another way you can start preparing your house to sell is by cleaning and decluttering. Before having listing photos taken and showing people the home make sure the house is clean and organized. A dirty place translates to buyers that the property isn't taken care of, and a cluttered house may raise the question- is there enough room?
Although when a home is full of stuff or trash, this can be a time-consuming task, so if you're feeling a little overwhelmed with the number of things you'll need to go through or clean, hire professionals to help or enlist family members.
Cleaning your house before and after you show your home is especially important during COVID-19. You'll want to make sure to sanitize any high contact surfaces such as light switches, doorknobs, countertops, and stair railings. Besides that, just make sure to clean windows and bathroom mirrors, dust, sweep and mops floors, vacuum rugs and carpet, and make sure the yard looks nice.
A few areas to focus on decluttering would be closets, garage, pantry, and attic. Doing some simple organizing will help buyers access that particular area to get a better idea of the available space.
When it comes to staging your house to sell, there are several levels of staging. You can do some extreme staging, which would include removing some or all of your personal furniture and storing it—then hiring a professional staging company to decorate your house with rented furnishings. This would definitely help you sell your ugly home but will probably be expensive, especially if your house doesn't sell right away.
Another option would be to do some simple staging yourself, this still may include storing some items in a storage unit, but you can use your own furniture and decor to stage the house. It's recommended that you remove at least half of your furnishings, so take a look around the house and remove any large pieces of furniture that make rooms appear small. For example, in small bedrooms, twin beds look better than a queen. Your dining room can look more spacious if you remove the leaf or extra chairs.
Moving furniture around or removing big pieces can help buyers see basic architectural details and the available space.
Don't forget to take down any personal items such as photos and to clear surfaces of things in the kitchen and bathroom. Nobody wants to see your toothbrush by the sink in the bathroom or coupons posted on the fridge.
Staging can also include painting rooms to a neutral color if the color is otherwise bold or loud, updating light fixtures, replacing faucets, placing lamps in dark rooms, and adding some curb appeal.
Some simple ways you can add curb appeal to your house would include:
Adding a fresh coat of paint to the mailbox and front door
Adding a new welcome mat
Placing some potted plants by the front door
Weeding the flower bed and mowing the lawn
Power washing the house and walkways
Once you're done cleaning, decluttering, and staging, you can add a few finishing touches for prospective buyers looking at the house. People always love the smell of fresh-baked cookies, so bake some before the showing and leave them out for guests to eat. Add a bowl of fruit or flowers to a kitchen table or island for a nice touch. Fold or roll towels in the bathroom or if you have a sunroom or a screened-in porch with furniture, add a throw blanket and some pillows to highlight how cozy the space is.
You would be surprised how you can transform your ugly house into a buyer's dream with some cash and a little hard work.
Final Take-Aways
Hopefully, these steps will help you sell your ugly New York house in no time. As you've probably figured out, selling an ugly house will likely not be easy, but it can be done. You will just need to have some patients finding the right buyer to purchase your home. But it's nice to know you can do some simple fixes and highlight the features of your house so that buyers hopefully look past its flaws.
Just remember to do things that make sense for you. If you can't afford to put any more money into this ugly house or need to sell quickly, you probably would be best off working with a local cash buyer like Leave The Key Homebuyers. That way, you have a guaranteed offer and home sale because who's to say you do all this work and your ugly house still doesn't sell. That can be frustrating and stressful, especially if you need to sell your house fast. It would be much easier to pass all these house problems to someone else and just sell the home as-is. 
If you'd rather get a cash offer for your home instead of putting all this time, effort, and money into selling your ugly New York house, we don't blame you. If you're interested in hearing more about Leave The Key's home buying process visit their website for more information, they would be happy to help in this particular situation.