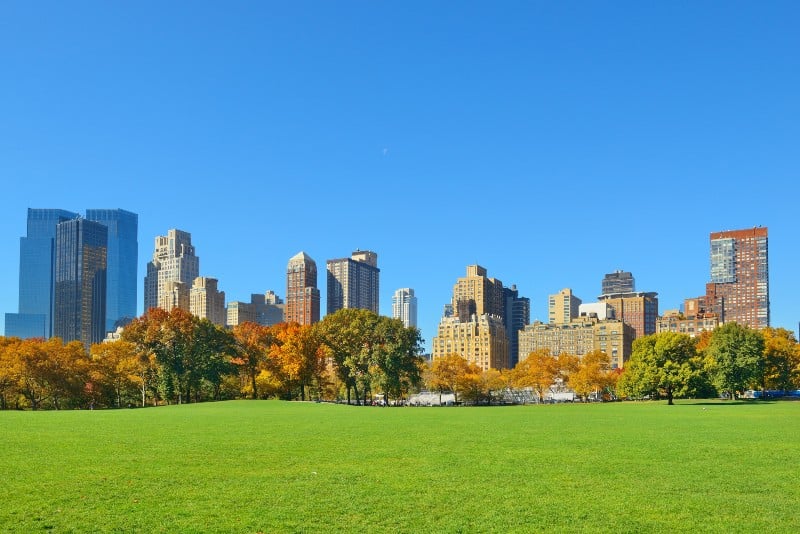 Are you considering selling your New York home without the help of a real estate agent? Can you sell a house without a realtor? Homeowners can sell a property without a realtor, but they may have to work with a buyer's agent.
You will have to list your home as For Sale By Owner (FSBO) and pick a good listing price by yourself to attract potential buyers. By selling an FSBO home, you won't need to cover the real estate agent's commission fee. Without a seller's agent, you will need to advertise the property on social media and real estate websites by yourself.
Essentially, there are positives and negatives to selling an FSBO home. Keep reading to learn about these advantages and disadvantages, as well as how to sell a New York house without a seller's agent. Now, let's get started!
Can You Sell a House Without a Realtor?
It is very much possible to complete a real estate transaction without the help of a seller's real estate agent. However, you may still want to get the help of a real estate attorney to ensure all legal documents are completed properly and legally.
When selling your house on your own, you may still need to work with a buyer's agent and potentially cover the buyer's agent's commission fee.
The sellers usually pay for all real estate commissions for any realtors involved in the home sale. However, you will still save money on the commission fees of a seller's agent. Yet, if you sell your place to cash home buyers in New York, you can avoid working with the buyer or seller realtors and won't pay any real estate commission fees.
Essentially, FSBO sellers can avoid paying a 6 percent commission fee to real estate agents. For example, if you sell a house for $400,000, you can avoid paying commission fees as high as $24,000.
If you want to get the highest profit from your home sale, you may need to complete a purchase agreement with a cash buyer without using a realtor. Yet, you'll need to take more time and effort to sell an FSBO home.
First-time sellers may benefit from working with a listing agent. Yet, the FSBO home selling process is easier for real estate veterans. You will need to pursue picking your house sale price based on comparable homes in your neighborhood. Also, you will likely need to hire a professional photographer.
You will need to declutter the house, remove valuables or knick-knacks, and improve the curb appeal by completing the landscaping. For instance, you may need to plant new bushes or flowers in the front yard and install a new mailbox. You will also need to market the house by yourself, such as by posting the listing on Trulia, Craigslist, RedFin, Zillow, and social media.
Selling your house without a realtor in New York is a somewhat complex process, but it is possible. Yet, listing your house as For Sale By Owner does have its advantages, which we detail below.
Advantages of Selling a House Without a Realtor
The most significant advantages of selling a house without a realtor working in the local market include:
Avoiding commission and brokerage fees
Having more control of the new home sale instead of dealing with a middleman
Benefiting from a more personal home selling experience
Often, sellers have to handle many closing costs, such as property taxes and real estate commission fees. However, via an FSBO sale, you can avoid both real estate agent commission fees and potential brokerage fees. You can save up to 6 percent in commissions on the entire home sale price.
Those who do use realtors should know that the 5 to 6 percent in commission fees are usually split between the seller's agent, the buyer's agent, the listing broker, and the buyer's broker.
When you sell your place by yourself, you won't need to work with the middleman or realtor and have greater control to avoid extra complications. That way, you can avoid the hassle of debating a realtor's viewpoints and choose your home purchase price based on market value.
You will also have greater control over marketing or advertising your home as well as holding an open house.
The 2022 Profile of Home Buyers and Sellers from the National Association of Realtors found that 50 percent of FSBO home sellers knew the individual who bought their home. That shows how home sellers benefit from a more personal experience selling their property.
Along with these benefits, working without a realtor does have specific disadvantages for home sellers.
Disadvantages of Selling a House Without a Realtor
Is it hard to sell a house in NY? With real estate prices and mortgage interest rates growing, some home sellers have found fewer buyers in their local markets. Some sellers in New York would benefit from working with a realtor, as these professionals can help you find a buyer.
The cons of selling a home without a real estate agent include:
The home selling process becoming nearly a full-time job and taking too much time
Lacking a comparative market analysis that a realtor can provide
Feeling overwhelmed and exhausted from the amount of work required for the sale
FSBOs often sell for less money without the help of realtors
Managing the challenges of a real estate sale without getting help from a professional
Finding it harder to find a home buyer
Selling a home by yourself can take up much of your time, as you'll need to get the house prepared, marketed, and sold. After a home inspection, you will likely need to complete some repairs and renovations, clean and declutter the house, and improve the landscaping.
You will also need to compare the home values of similar properties to your own and pick a sale price. Further, you will need to market the home and list the property on a multiple listing service. Once buyers start to contact you, it's time to schedule appointments and the typical walk-through.
Then, you'll need to manage offers, negotiate, and possibly provide a counteroffer. Once you've agreed to an offer, there's plenty of paperwork and a closing process. Essentially, the sheer amount of work can take plenty of time and leave you feeling exhausted and stressed out.
Yet, a realtor can handle many of these steps and even provide a comparative market analysis to price your home correctly. Furthermore, homes sold without a realtor's help tend to sell for less than comparable homes.
For example, FSBO houses got sold for a median of $225,000 in 2021, while the median price of agent-assisted home sales reached $345,000. That means you may face a loss of around $120,000 if you sell your house by yourself without the help of a realtor.
For instance, while real estate investors or cash buyers can purchase your home quickly since they don't need a lender, you're less likely to get a high price on the home sale. Yet, you can likely sell your place in its as-is condition without needing renovations when getting a cash offer from an investor.
You may experience numerous obstacles from the home sale, such as requiring further repairs after the buyer requests a home inspection, problems with the title, or construction that isn't up to the building code. Without the help of a professional realtor, you may have trouble resolving such challenges.
Most importantly, realtors can help you find numerous potential buyers and get multiple bids on your house. Without realtors, you may find it challenging to find buyers on your own.
How To Sell a House Without a Realtor in New York
If you're looking to sell an FSBO home in New York, you will need to follow the steps below.
Pick a realistic home sale price to attract buyers
Declutter and clean your house to get it ready for showings
Landscape the front yard and complete home repairs
Hire a professional photographer to take photos of the house for listing
Market the house on a multiple listing service and social media sites
Schedule an open house and host private showings
Negotiate offers and consider giving a counteroffer
Confirm the buyer's finances, such as with a mortgage preapproval letter
Sign a purchase and sales agreement
Hire a real estate attorney to help manage the paperwork
Complete the sale and sign final documents on closing day
Conclusion
You may have come to the page here wondering, "How can you sell a house without a realtor?" After reading through the information above, you should now understand the process of selling your home as a For Sale By Owner listing.
If you're having trouble finding a home buyer by yourself, consider reaching out to a cash home-buying company. The cash offer process on a house in New York involves contacting a cash buyer and scheduling a day for them to come to see your place.
The cash buyer may give you an offer right away. You can sell a house fast in Long Island with the help of a cash buyer. Luckily, we buy houses NYC residents love, so call us as soon as possible.