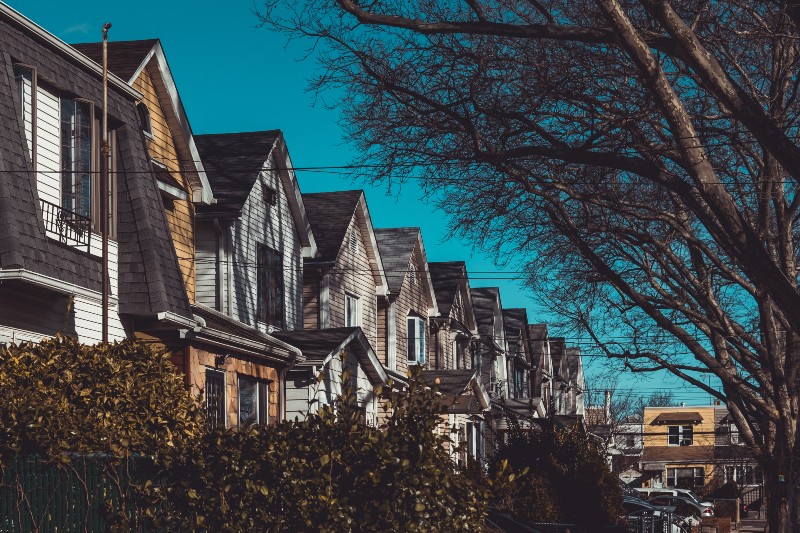 When you've decided it's time to start a new chapter of your life in a new home, you'll most likely need to sell your current one. Whether you need a larger home for your growing family, took a new job, are moving for school, or any other reason, getting your hands on your property deed will make selling easier.
But what happens when you're ready to sell and can't find your property deed? It can be alarming when you can't locate the deed that proves you own your home, but before you completely freak out, there are other ways to prove you own your home and sell your house without the deed.
The best thing you can do is to try and ascertain the deed, but if you can't, there are ways around this. If you need to sell your property without a deed in New York, keep reading to learn everything you need to know.
Information About Deeds When Selling a House
How hard is it to sell a house in NY? Well, it's not that difficult when you have the deed to your home, but it can be a little more complicated if you don't. If you can't find your deed, you need to try to locate it or prove ownership of the property.
There are several different types of deeds when it comes to owning property. While most people believe there's just a standard property deed that proves ownership, a few others are worth knowing. Knowing about these other deeds can help you confirm that you own your home and, eventually, sell it.
First, there's a warranty deed. A warranty deed, also called a general warranty deed, is essentially the transferring of the title of a property from the grantor to the grantee. This deed provides the new grantee with warranties and covenants of the property's title. It's the primary type of deed used in residential property sales.
Then there's the quitclaim deed. A quitclaim deed is when you transfer the title of the property from one person to another without protecting the buyer. In a claim deed, the grantor or seller is giving the property away and gives the current deed to them.
For example, when someone gets married, they can easily add their spouse to the house's title without getting a new deed from a real estate transaction.
Another type of deed is a special warranty deed. Special warranty deeds are used when the bank forecloses on a property due to the current owner not paying their mortgage lender. When the bank conducts a foreclosure, they'll create the special warranty deed and then sell that to a homebuyer.
A deed of trust is also one you need to be aware of. A deed of trust is a legal document between the homebuyer and seller that the new owner will pay the home loan and mortgage, but the homeowner will continue to hold the title until the new owner pays it off. Essentially, these are deed transfers.
Laws for Selling a House Without a Deed
Whether you're selling your home with or without a deed, there are several New York laws that you need to follow to perform a legal sale and prove ownership rights. Here are a few of the rules for selling a house without a deed.
Even if you can't find the original deed through a title search, you'll need to prove that you own the home you're trying to sell legally. You cannot legally sell a property in New York without confirming that you own the house because you can't sell something that doesn't belong to you.
In New York, there's the Property Condition Disclosure Act. This law states that as the home seller, you have to disclose any known defects in your home to the buyer. If you fail to disclose any defects, you can be found liable and face $500 worth of fines. While you're required to disclose all defects, you're not legally required to hire an investigator to determine weaknesses.
There's also a federal law in place that requires the property owner to disclose any lead in the home. This only pertains to homes that companies built before 1978 when construction companies commonly used lead paint in homebuilding.
The Residential Lead-Based Paint Hazard Reduction Act of 1992 is in place for all New York home sellers, whether you have the deed or not.
Can I Sell My House Without a Deed
While you can sell your home in New York without the deed, you still need to prove ownership of the property before you can legally sell it. If you've purchased your home within the last 30 years, there should be a record of the deed at the county recorder's office, but if it's an older purchase, the deed might not be digitized.
There are several ways you can prove ownership of the property, though. It's a little more complicated, but it's not a lost cause. If you can't find the deed at the county clerk's office, you can check with the mortgage provider, solicitors, and lawyers who helped sell the house to you.
If you cannot find the deed at any of the above places, you can go to the Land Registry and complete the first registration to prove it's your real property. First, registration requires an abundance of evidence that will support that you own the property like:
Several mortgage payment statements
Utility bills
Title insurance records
Estate agent records
Statement of truth that you own the property
Proof of payment on property taxes
Once you've gathered everything you possibly can to prove you own the home, you'll need the assistance of a law solicitor. A law solicitor will help make sure you have everything you need to submit the ST-3 form to the Land Registry.
The Land Registry will approve or deny your claim based on the evidence you provide, so being thorough and gathering everything you possibly can is essential. If all goes well, you can sell your home without acquiring the official deed since you have legal ownership.
How to Sell a House without a Deed in New York
While selling a house with the deed is going to be much easier in the long run, you can still sell your house without the deed in New York. There are several advantages of selling a house by owner, like being able to not pay your real estate agent commission and pocketing that money for your new home or something else.
Selling your property by owner is typical without the deed. Usually, you can go through the county recorder's office and find the deed to the property, but if you can't, you can still sell your home without it. If you want to sell your house but don't have the deed, here's how you can do so.
Ensure People Know You're Selling Your Home By Owner
When you list your property online, be sure you're mentioning this fact in your description. Another way to let people know you're selling your property by owner is to get a for sale sign that states "for sale by owner." These are usually available at home improvement stores or online for a fair price.
There are plenty of for sale by owner websites that allow people who are selling their homes this way. These are great because people know that any properties listed on these are for sale by the owner without providing further explanation.
Create a Post That's Attractive To Buyers
You'll need to research a price point at which you want to sell your NY home. You can do this by researching property values in your neighborhood for similar size homes. Creating a fair sale price is necessary without a realtor so that buyers are more interested in your property.
As you create your real estate listing, be sure to include an attractive price, any schools in your district for families, and be very descriptive of the home, including improvements you've made, improvements that are needed, and high-quality photos that showcase your home.
Hire a Lawyer To Draw Up Legal Forms
Even though you're selling your home yourself, hiring a real estate attorney to draw up all the legal forms is ideal. They can ensure that everything goes smoothly and there's documentation of the sale for the new owner and you for any purposes necessary.
When you hire a real estate agent, you'll ensure that there are legal documents proving the sale for the future owner and for your records. In theory, selling the property again without a deed won't happen, thanks to your lawyer handling the documentation. A lawyer will also be able to provide you with legal advice throughout the process.
Conclusion
If you're ready to sell your home and start a new chapter but can't find the deed, there's still hope. As long as you can prove that you're the owner of the home and file with the Land Registry, you'll be good to go.
While selling your home in New York is easier when you have the deed, it's possible to sell a house fast in Queens without one. If you're looking for cash home buyers in New York, we buy houses in NYC. Be sure to contact us with all your home buying and selling needs in New York City and the surrounding areas.