If you own a home in a less-than-nice area of New York, it can be challenging to sell your house. Honestly, selling a house no matter the location can be challenging, but when it's located in an undesirable part of town, well, you can't just pick up your house and move it. What this home sale will need are some tips and tricks to get people into your open houses and hopefully making offers. Below we'll break down how to sell your home in an undesirable location in New York and things you can do to help emphasize the best parts of the property so that location isn't what's at the forefront.
In all actuality, even the most difficult-to-sell properties will eventually get an offer. But that doesn't mean it will always be a happy ending for the seller. Let's be honest the best offer would always be above the asking price. Still, unfortunately, the reality is that when selling a house, you often have to deal with factors that are simply out of your control- like the neighborhood your property is located in.
Leave The Key Homebuyers is a "We Buy Homes New York" company that buys houses in any kind of neighborhood. While you can struggle to find a buyer that hopefully will look past the location of your home, you can sell your home to Leave The Key Homebuyers -regardless of its location, condition, or any other circumstances that could make finding a buyer a bit more complicated. 
If you'd rather try selling the traditional route, here are a few top tips on how to sell your home in an undesirable location in New York. So let's begin!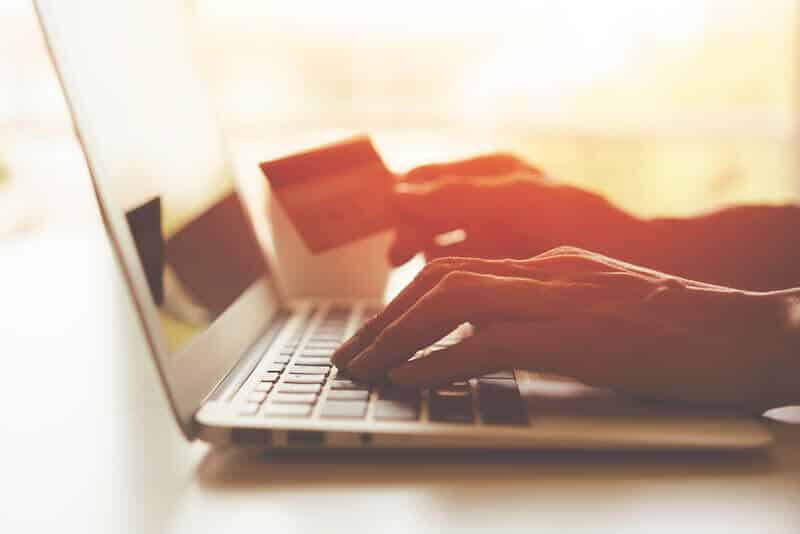 Research If It's an Undesirable Location
What qualifies a home's location to be undesirable? Well, everyone's definition of an undesirable location is different. Across the board, though, if your home is in an unsafe neighborhood with high crime rates, that's considered an unappealing location. However, for some people, if your property is on a busy street or backs up to a highway, that could be viewed as a bad location. If your house is located in a flood zone, by gas lines, or electrical towers, that could also turn buyers away. Even having a lot of towering trees can be a problem.
Below are a few ways you can determine if your home is in an undesirable location.
Check to see if your home is located in a flood zone- If your home's location is at risk for flooding, this could be a cause for concern. Not only will a buyer be concerned about the potential of flooding and dealing with water damage, but they'll have to pay extra for flood insurance.
Check the crime rates for your area- Crime is a big deal for homeowners and potential buyers. If you're not sure about the crime rates in your area, a few ways you can find out would be to search on AreaVibes or NeighborhoodScout. Make sure you consider the types of crimes when conducting your search such as violent crimes, break-ins vs. like DUIs.
Check your lot- Do you have large towering trees hanging over your house? If a bad storm or straight-line winds comes through, that big beautiful tree may end up in your living room. However, if you're trying to sell a condo in New York City, you more than likely won't have to worry about this issue.
Check for gas– not if your house has natural gas but rather where the gas lines are actually buried. Contact your local gas utility for a map of your area that shows how close major gas lines are to your property. Buyers may find this concerning, especially because of recent pipeline explosions.
Check for electrical towers– Electrical towers or power lines running through your backyard may be an eyesore to prospective buyers or cause concern regarding radiation levels.
Check for natural disasters– Although New York is less likely to experience a mudslide, earthquake, or wildfires as they do in California, they are still in the pathway of hurricanes. Long Island, in particular, has been affected by tropical cyclones as well as other parts of New York.
Check the neighborhood vibe– Do you live in a noisy neighborhood? Is there a lot of junk out on people's porches, overgrown front yards, vacant houses or buildings, boarded-up restaurants, and stores, or broken down cars parked on your street? You can see how a prospective buyer may not get a warm, welcoming vibe for the area.
Can You Improve Your Curb Appeal
Although you can't control the area your home is in, you can control how much of it is seen from your property. Consider adding a privacy screen by planting some shrubs or trees along the property line to provide a bit of privacy.
Don't forget to make your house appealing too. Plant some colorful flowers, add a fresh coat of paint to your home's exterior and make sure your landscaping and yard look great.
If your next store neighbors' yards are part of the issue, you may want to consider asking them if you could mow their lawn while your house is for sale.
While you're at it, make sure to take prospective buyers along the "scenic route" when showing your listing. Whenever you give directions to your home, make sure they go by the nicest yards and properties in the neighborhood. Don't forget to add these specific directions to your MLS listing and fliers.
Although the route may not be the most direct one to take to your home, it will provide them with a more optimistic view of your place when they arrive to look at your property.
Can You Add Size to Your House
Another way to increase your home's desirability is to look into increasing its size. More space is always a plus for buyers. If you have a large unfinished attic and your home currently has three bedrooms, maybe find out how much it would cost to build out the space to make a fourth bedroom. If you have a great patio space that would be even better screened-in or have space in your backyard to add a deck, consider doing those upgrades. These are all great ways to add space to your home and entice buyers.
Should You Make Repairs on Your House
Since you already have one strike against you with your home's location, if your house needs several repairs, that may turn into a complete deal-breaker for an interested buyer. The condition of your home is very important. Most of the time, buyers aren't looking for fixer-uppers or houses with water damage, mold, or termites, for example.
So if you're trying to sell an ugly house or a home in need of some major repairs, you'll want to figure out what you can do to get the home into a saleable condition. But here's the thing though, with repairs, they will help you maintain the value of your home, not necessarily add value as improvements or upgrades would.
So if you're hoping for a sizable return on your investment by doing repairs, just know it doesn't really work like that unless you're improving things.
Below are examples of repairs vs. improvements:
| | |
| --- | --- |
| Home Repairs | Home Improvements |
| Fixing a Leaky Roof | Kitchen Remodel |
| Fixing Water Damage | Bathroom Remodel |
| Treating and Replacing Termite Damage | Adding Square Footage |
| Repairing Fire Damage | Wood Deck Addition |
| Mold Remediation | Siding Replacement |
| Fixing Electric Issues or Updating Old Wiring | Garage Door Replacement |
| Fixing Plumbing Issues or Replacing Outdated Plumbing | Adding Manufactured Stone Veneer |
| Fixing Damaged Flooring | Vinyl Window Replacement |
| Replace Water-Stained Ceiling | Steel Door Replacement |
Repairs and improvements aren't cheap and can be time-consuming to complete. So if you're feeling a bit overwhelmed with all the work that needs to be done around your house to get it ready to sell, you may want to consider selling your home as-is to one of the companies that buy houses in Brooklyn, Queens, Buffalo, or other New York neighborhoods.
→ Extra Tip! If your home is located in an area that is considered high-crime, installing an alarm system and security cameras would be helpful. With this equipment, a buyer may feel more comfortable about buying your house. Just make sure to have this professionally done so that everything functions properly. As an added bonus and incentive to your buyer, maybe offer to pay six months or a year's worth of security monitoring by a service provider like ADT.
Highlight the Area's Strong Points
Another way you can attract potential buyers is by highlighting the area's strong points. Say you your home is only a few blocks away from a subway station or a lovely park. Maybe there is a great coffee shop nearby or an authentic New York pizza joint around the corner. Make sure to highlight how convenient the location of your home is to schools, restaurants, shopping, healthcare, and parks. These are all great selling points that may encourage a buyer to take a second look at your listing.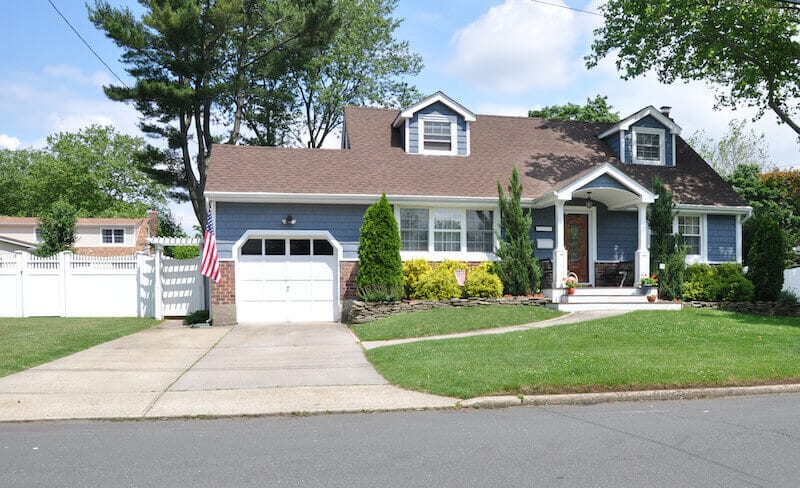 Final Thoughts
Selling a great house in an undesirable neighborhood is tough, but you can do it! However, if you're still concerned about how to successfully sell your home in a bad area, you can always accept a cash offer for your house instead. By selling your home to one of the cash home buyers in Long Island like Leave The Key Homebuyers, you can easily sell your property as-is without the headache and extra effort. Feel free to contact Leave The Key Homebuyers for a cash offer on your home today!