When people think of moving to New York City, they typically think of life in one of the more well-known boroughs like Manhattan or Brooklyn, possibly the Bronx and maybe even Staten island.
Queens neighborhoods as a destination often won't be listed, even though by area, Queens offers as much culturally, socially, and in terms of sheer energy as any of the "louder" boroughs.
If you are considering moving to NYC and looking for big-city excitement but at a quieter pace, give Queen's some consideration. Also, if you want to sell a house fast in Queens, we buy houses New York homeowners are trying to get on the market quickly.
Here are some pros and cons of moving to NY, as well as a few suggestions regarding neighborhoods to consider and some fun things to do in Queens.
Real Estate Prices in Queens
Real estate prices in Queens are just like the rest of the City: Expensive. For example, the median home value is listed as $563 per square foot, which makes the median home price about $650,0000.
A map of Queens neighborhoods reveals that you can find homes or apartments for less, but you will get less regarding space or the environment you will be living.
You can also spend a lot more for a house, particularly in communities like Belle Harbor, Hunters Point, Hollis Hills, Ditmars-Steinway, or Fresh Meadows.
For the median price in the community of Jamaica, you can secure a standard home, including three bedrooms and a bath and a half. In Floral Park, that price will get you about the same, while in South Ozone Park, you can find homes that sell for over a million dollars.
Overview of the Queens Neighborhoods
When you look at New York City maps, you can see that Queens has over 90 neighborhoods. You'll find some of the following neighborhoods on a Queens Neighborhood Map:
East Elmhurst, the location of LaGuardia Airport
Hillcrest, which is home to St. John's University
Astoria, which young professionals prefer
Rockaway Park, home of the second largest St. Patrick's day parade
Flushing Meadows-Corona Park, home of tennis' US Open
Flushing Meadows, where the Mets play
The Borough has historic places with a small-town feel, like Kew Gardens, extortionately expensive areas, like Bayside, and working middle-class areas, like Briarwood and College Point.
There are also traditional and historic communities, like Howard Beach, Douglaston, and Ravenswood, and areas that seem to offer something for everyone, like Woodside.
There is also everything in between.
Best Neighborhoods to Live in Queens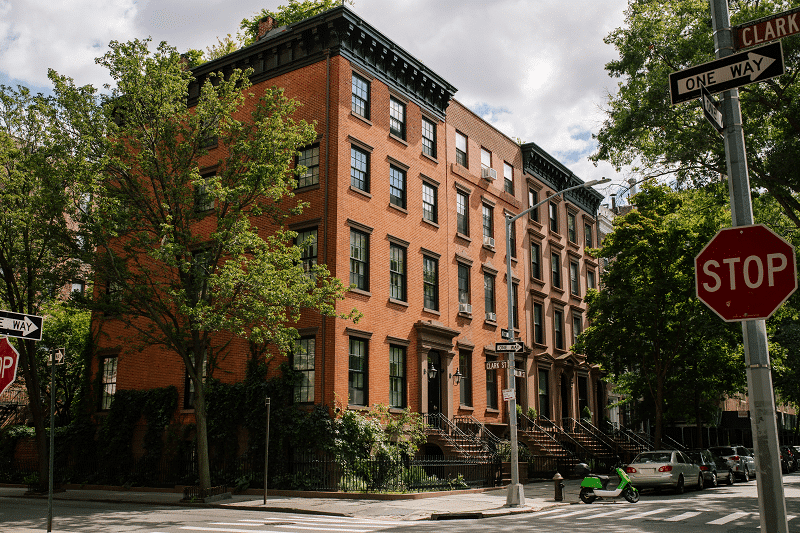 While Queens is not everyone's cup of tea, some neighborhoods come very close. Here is a rundown of the best neighborhoods to live in queens.
Astoria
Astoria is an easy commute to Manhattan for work and is full of apartments and living opportunities at a fraction of the cost of other Queens neighborhoods. The community features Astoria Park, known for its trails, outdoor sports fields and courts, playgrounds, and the oldest and largest pool in the city.
Astoria is on the East River next to Hell Gate Bridge. There are also several upscale restaurants, and Astoria has a vibrant nightlife scene. The neighborhood is also very diverse, bringing cultures from all over the world within its limits.
Forest Hills
Forest Hills in eastern Queens reminds many people of a suburb with exceptionally easy access to Upper and Lower Manhattan via the subway. The area has traditional houses, row houses, and highrise apartments. Bordering Rego Park, Glendale, Corona, Forest Hills, and Forest Hills Gardens are known for community spirit and affordable, fun living.
For entertainment, Forest Park is in the south, and Flushing Meadows Park is in the north. Both offer ballfields, hiking trails, bridle paths, and playgrounds. In addition, Forest Park has a public golf course, while Flushing Meadows Park is the site of two World Fairs.
If food is your primary interest, Forest Hills offers a slate of ethnic eateries and a huge farmer's market. Austin Street has dozens of boutiques for shopping, and the Forest Hills Stadium hosts musical and theatrical events.
Long Island City
Sitting in western Queens, Long Island City is one of the up-and-coming gems of the Borough. It has art galleries, famous restaurants, and a hopping nightlife scene. Film enthusiasts can visit the Museum of the Moving Image, which has multiple interactive exhibits related to filmmaking. The eatery options span the world and offer as much diversity of flavors and styles.
The housing is traditional, ranging from apartments and condos to single-family homes. Midtown is a few minutes away by subway. Long Island City has so much to offer that it is quickly catching up with Manhattan and Brooklyn as a place to live, work and have a lot of fun.
Ridgewood
Ridgewood is a residential area. It has affordable housing, apartments, condos, single-family homes, and highrises. It is quieter and has a community feel.
Another major draw for Ridgewood is its history. The community has ten historic districts and three NYC Landmarks Preservation Commission Landmark Districts. The landmarks include the Vander Ende-Onderdonk House and the Ridgewood Theater Building.
For food, the area is known for everything from fine dining to family-style restaurants, many of which are award-winning.
Middle Village
Middle Village is mostly residential and located in the center of the Borough. Just north of Forest Park, it has low crime and many housing options. While buying a home tends to be pricey, Middle Village's busy rental market is a great place to raise a family.
The community's central location makes it ideal for getting anywhere in Queens, and Manhattan is a bus and train ride away. In addition, there are many different shopping and dining possibilities, and the school district is very well respected.
Worst Neighborhoods to Live in Queens
Queens is part of the largest American city, which means some neighborhoods will have a low quality of life, transportation, crime, and income equality issues. Put over 8 million people together anywhere, and each of those is almost inevitable. So Queens County has areas you may want to think about avoiding.
Overall, Queens is very safe, comparatively, and millions of people love living there.
Here are a few of the areas that struggle.
Willets Park
There are some rundown areas of Willets Park, particularly compared to some of the surrounding communities. While investment has been promised, the area has some crime issues, and its infrastructure could be better.
The Rockaways
The Rockaways have never really recovered from hurricane Sandy. While it is poised to recover, it still needs an influx of public monies. It also is a transient area, with a lot of renters.
Once the investment and rebuilding are complete, the Rockaways could regain their former glory as a go-to place in the City, including Far Rockaway, which was once the place to live in the City.
Ozone Park
While the crime rate in Ozone Park is lower than in many areas of the City, the community still has a reputation for crime earned in the 1990s. The area is diverse and has some rundown portions, but overall it is a community that is quickly improving.
Cheapest Neighborhoods to Live in Queens
There are also many affordable areas where you can live in Queens. Here is a summary of some of the most affordable.
Jackson Heights
This community has a substantial Latin American and Southern Asian influence, and its rents are some of the least expensive in the City.
The fact it is about a 20-minute ride to the subway has kept rents relatively low. Additionally, many of its living spaces are pre-World War II, so they tend to be larger, making what you pay to seem even more like a bargain.
Rego Park
Rego Park is a destination for families and younger professionals looking to establish a home. With Tudor-style houses, converted condos, and traditional apartment buildings, Rego Park lives up to the "Real Good Construction Company" of the 1920s, spawning the community's name. If you are looking for an affordable, middle-class enclave, Rego park is it.
Flushing
Flushing offers affordable rent, an urban and suburban feel, and a lot of culture. It is home to the second largest Chinatown in New York, and its location in downtown Queens gives it a feel of the bustle and hum NYC is famous for having. Flushing has a huge commercial district, but most of it is residential and extremely family oriented.
Manhattan is about 40 minutes away by bus and then train. There are hundreds of eating options and a very large shopping district. For all its busyness, Flushing is one of the safest areas of the Borough.
Up and Coming Neighborhoods to Live in Queens
Queens also has a few areas becoming hotspots for culture, lifestyle, living options, food, and a general sense of community. Some of those places include Little Neck, Woodside, and Jackson Heights. Overall, though, the entire Borough is growing while other parts of NYC are shrinking.
Final Thoughts
Queens is, in many ways, the place to live in NYC. It offers neighborhood and community diversity like no other part of the City, low crime, and economic opportunity. As a destination, Queens has a lot to offer.
Check out a Queens Neighborhood Map for areas you'd be interested in living in because there are many cash home buyers in New York City, making the market fairly competitive.