With five boroughs comprising over 50 neighborhoods, finding out where to move to in New York City can be an incredibly arduous task. There are countless factors to consider in the New York area, such as real estate prices, crime rates, traffic, and city life.
Whether you're looking to rent or buy, you need to know where you're moving to. In this article, we will break down the New York City Neighborhood Map so you can find some of the best, cheapest, and worst New York neighborhoods to move to.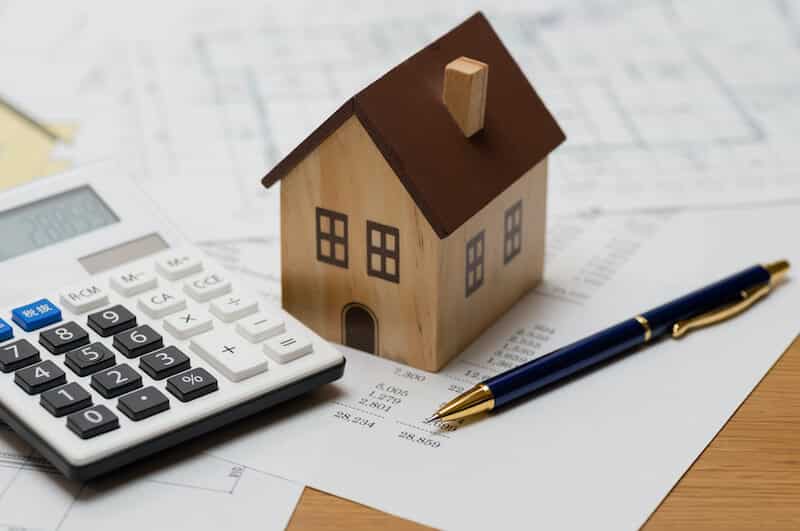 Real Estate Prices in New York City
For the most part, the pandemic has lost its grip on the New York real estate market. 2021 nearly broke several real-estate records. Unfortunately, this means that the decrease in rent and home value during the early pandemic era has ended, and prices are going back up.
This news might be great news if you're seeking cash home buyers in Queens or someone to buy your Long Island house, but it poses problems if you're moving to a New York neighborhood on a budget.
Overview of the New York City Neighborhoods
New York's 50+ neighborhoods are located within five boroughs:
Manhattan: The core of New York's economic market, home to some of New York's most prestigious neighborhoods like the Upper East Side, Greenwich Village, Harlem, Chelsea, Tribeca, Chinatown, and Little Italy.
Brooklyn: The most populated borough, located south of Manhattan and home to neighborhoods like Williamsburg, Flatbush, Brooklyn Heights, Dumbo, and Bath Beach.
Queens: The most suburban of the boroughs, located east of Manhattan and home to beautiful neighborhoods like Laurelton, Jamaica, and Astoria.
The Bronx: Located north of Manhattan. Home to a few notoriously dangerous neighborhoods like Hunts Point and Mott Haven, in addition to safer neighborhoods like Fordham.
Staten Island: The least populated borough, is located southwest of Manhattan and is home to neighborhoods like West Broughton and Todt Hill.
Best Neighborhoods to Live in New York City
In elegance and safety, here are a few of the best neighborhoods of New York City.
Upper East Side, Manhattan
With an active nightlife, a variety of storefronts, and spacious apartments, New York City's Upper East Side has it all. Located east of Central Park and across from the Upper West Side, the Upper East Side's neighborhoods offer the unique, urban vibe of Manhattan while avoiding much of the tourism you'd get further in the city.
Upper East Side's schools are some of the best in the New York area. With a median rent of $2,419, the Upper East Side is not the cheapest NYC neighborhood to live in, but it is surely among the best.
West Village, Manhattan
Slightly more affordable than the Upper East Side, New York City's West Village is a beautiful and classic-looking neighborhood in southwest Manhattan near SoHo and Greenwich.
Residents of this particular city neighborhood love its peacefully quiet atmosphere and its variety of small businesses. For those longing for a view of the Statue of Liberty, West Village is only a couple of miles from the Financial District's Battery Park.
Sunnyside, Queens
Sunnyside is a quiet NYC neighborhood most memorable for its historical buildings dating back to the 1920s. Sunnyside has a similar urban vibe to Manhattan's Upper East Side but with a much lower cost of living than others on the Queens neighborhood map.
Being residential, Sunnyside doesn't have as many storefronts as others on the NYC neighborhood map. However, the lack of local businesses doesn't make this neighborhood any less beautiful.
Worst Neighborhoods to Live in New York City
One of the most asked questions when moving to the area is, 'is it safe to move to New York state?' The answer to that question depends on where you end up moving. Here are some New York neighborhoods you'll want to avoid.
Hunts Point, The Bronx
For decades, Hunts Point was one of the most notably dangerous NYC neighborhoods in which to live. While crime rates have significantly dropped in recent years, they are still higher than most other New York areas, with approximately 2,112 assaults and 2,294 thefts per 100,000 residents.
Located east of the Bronx, Hunts Point's monthly rent averages $1,100. Hunts Point residents boast that the neighborhood feels like home, which is something that couldn't be said about the area in the 80s. It may still be among the worst NYC neighborhoods to live in, but it's worth noting how far Hunts Point has come.
Brownsville, Brooklyn
In the southeast of Brooklyn, Brownsville has some of the lowest rent in the New York area, but don't let that entice you. Brownsville ranked the lowest in life expectancy, highest in premature deaths, and highest in homicide among New York City neighborhoods in a 2008-2017 study by the NYC Department of Health.
Midtown, Manhattan
Though Broadway and Times Square are fun to visit, Midtown is not an NYC neighborhood worth moving to. In the center of the map of Manhattan, near Hell's Kitchen and Hudson Yards, Midtown's rent is quite steep for its 75,000 residents.
The worst parts about living in Midtown are the tourists and the crime that follows. Midtown's theft rates are four times the national average, and the amount of street and foot traffic from tourism makes leaving your home a nightmare for New Yorkers currently living there.
Cheapest Neighborhoods to Live in New York City
When it comes to living in New York, prices matter. Here are several of the cheapest New York City neighborhoods that are still moderately safe to live in.
Laurelton, Queens
Located just north of JFK International Airport in Queens, Laurelton is a unique New York City neighborhood that ditches the urban vibe for a suburban one. The majority of the homes in Laurelton are quaint houses rather than apartment buildings that tower the streets.
The vast majority of Laurelton's 23,000 residents own their homes rather than rent. The average home value in this Queens neighborhood is $450,000. The gorgeous brick architecture, detailed landscaping, and reasonable housing prices make Laurelton a stand-out neighborhood in the New York area.
Lower East Side, Manhattan
The Lower East Side is an even more affordable and lively corner of Manhattan. Unfortunately, with cheaper rent and home values, you get what you pay for in this city neighborhood.
Lower East Side's homes and apartments are in notably worse condition than those in the East Village, driving rent down hundreds of dollars. This affordable New York neighborhood is most notable for its art scene and museums. It's only a short distance from Nolita, Tribeca, Wall Street, Lower Manhattan, Grand Central Station, and the Brooklyn Bridge.
Inwood, Manhattan
Tucked away in the northwest peak of the Manhattan neighborhood map, Inwood is a small and affordable New York neighborhood just above Washington Heights. Inwood's average home value is only $361,597 — insanely cheap for a Manhattan neighborhood with such low crime rates.
Inwood's residents love its quiet and safe feeling. It's also a small enough neighborhood that almost everything is within walking distance. Being in Manhattan's furthest corner, traffic is remarkably lighter than most other New York areas.
Up-and-Coming Neighborhoods to Live in New York City
The best places to live in New York are where the action is happening. Here are two of the most up-and-coming neighborhoods in New York City.
Astoria, Queens
No New York neighborhood is coming up like Astoria. Astoria has many local businesses, beautiful parks, and a notable art scene, giving this Queens neighborhood a vibrant atmosphere that shows no signs of stopping. Take one trip here, and there'll be no question why Astoria is considered one of the best city neighborhoods in which to live.
Bushwick, Brooklyn
Similar to Astoria, Bushwick is on the rise thanks to the many entrepreneurs and artists that have moved there in recent years. Buildings that were once abandoned have been turned into cozy storefronts. Additionally, many old warehouses have been converted into recording studios for new-age music.
Conclusion
From the active nightlife of the Lower East Side to the quiet evenings of City Island, New York City's neighborhoods vary in prices, atmosphere, schools, crime, and everything in between. Hopefully, a New York neighborhood map looks a bit smaller to you now and this guide has helped you narrow down which NYC neighborhood in which you should move.