When it comes to selling a rental property, there are many steps involved before even putting the home on the market. Besides the usual checklist of hiring an agent, repairs, getting all the necessary documents together, also on the list is writing and sending a letter to notify the tenant of the sale of your Long Island property. But what exactly goes into a notification letter? 
Drafting your notification of sale letter does take a bit of time and research on the landlord's end. You will also want to follow Long Island's notification rules and regulations for tenants and landlords. That way, your letter would hold up in court, if need be. Find out below what goes into a letter to notify the tenant of an upcoming sale of a property on Long Island.
Know How To Notify Tenant Of Sale Of Property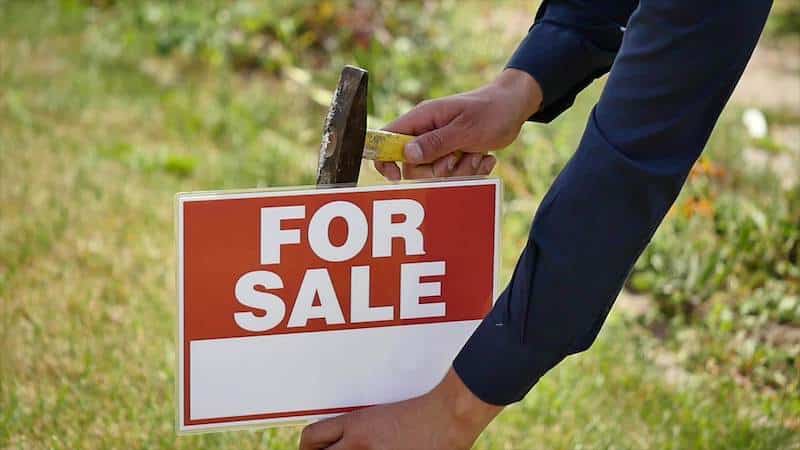 How Do You Plan To Sell Your Property?
Let's take a step back for a second and determine how you intend to sell your property. Typically, when it comes to selling a property, prospective buyers are not looking for a home with tenants. Unless you can find a buyer willing to keep your current tenants, selling your home can prove to be more difficult when tenants are included. So you really have two options when it comes to selling your rental property:
Wait until the lease agreements are up to sell.

Try selling with the tenants as a part of the purchase agreement. 
Option 1: Waiting To Sell Until The Lease Agreement Ends
If you intend to increase your chances of selling after the tenant's lease is up, it would be wise to look into the terms of the contract.
Different lease agreements typically require different amounts of time to notify your tenant of your intent to sell the home and need to vacate. Two typical lease agreements are:
Month-to-Month Lease

Fixed Term Lease 
A Month-to-Month Lease
A month-to-month lease agreement is a lease that continues each month until either party gives notice of termination. In New York, lease terms that are less than 12 months are not required to be in writing. However, written rental agreements would be highly recommended, so landlords and tenants have a document to refer to with rules. If neither the landlord nor tenant in a month-to-month agreement gives notice, the contract automatically renews. In other words, the arrangement continues until one party gives formal and proper notice to the other. 
Recently, in the state of New York, by law, a  30-90 days notice must be given to the tenant to move out and also specify the date on which your tenancy will end. 
The laws are as follows: 
Tenants living in the property for less than one year, the landlord must provide at least 30 days' notice.

Tenants living in the property for more than one year, but less than two years, the landlord must provide a minimum of 60 days' notice.

Tenants living in the property for more than two years, the landlord must provide at least 90 days' notice.
A month-to-month tenancy is more flexible for a landlord to sell, but with the recent change in New York laws and depending on how long your tenant has been leasing the property could delay your plans to sell.
Fixed Term Lease
A fixed-term lease is a contract between landlords and tenants that spells out the obligations of both parties. There is usually a time period associated with a rental, and the lease should state what this time period is, such as from October 31 of the current year to September 30 of the following year. This would be an example of a 12-month lease. Although a 12-month contract is the most common fixed-term lease, a fixed term can be for any length of time agreed upon by the landlord and tenant. 
By law, landlords must notify their tenants when they plan not to renew a lease agreement with a current tenant. The same rules apply for fixed-term lease notification: Tenants with one-year leases who have been in their homes less than a year are entitled to 30 days' notice. Those in their homes for one to two years get at least 60 days, while those who have lived in a property for more than two years get at least 90 days. 
A fixed-term lease is better for landlords and tenants who want a more stable and secure arrangement. Once the renter signs the agreement, the landlord can count on a monthly income source for the lease term.
Unfortunately, fixed-term leases, though stable, can prolong your plans to sell your rental property. And typically, potential buyers will not be interested in a home that has tenants attached to it. 
Notification Letter
Once you have determined that your lease agreement terms and figured out how much notice must be given before selling without tenants, now is the time to start drafting your notification letter. A good notification letter should contain these six elements:
Reason for giving the notice
As a landlord, it is necessary to mention why you want your tenant to vacate the house. The reason should be stated in the first paragraph of the letter and should include as many details as possible.
A notice letter is a formal and professional document, and therefore it mustn't look unprofessional and clumsy. Make the third person's use in the letter to make it sound more appropriate and abstain from using any informal or unofficial vocabulary.
The specific date to vacate
Noting the date and the time of vacating a space are vital information noted in the letter and should be mentioned. It will also help the tenant organize his/her calendar and make sure they are prepared before the deadline.
Address how formalities will be taken care of
There can be many formalities like payment of the rent, deposit, etc before the tenant vacates the space that should be mentioned. Vocalizing all these formalities in the notification will make it clear to the tenant about your intentions to take care of these issues.
Being the landlord, you don't want to get embarrassed due to typos or any misinformation in the letter. Make sure you recheck the document for any grammatical errors using a grammar check tool available on the internet. Take care of any incorrect information in the letter.
Seeking legal advice wouldn't hurt. That way, someone well versed in New York law can confirm your rights as a landlord and verify your notification letter would hold up in a court of law.
Option 2: Selling With Tenants Included In The Sale
Discovering all the waiting and legality involved when selling without tenants definitely makes option number two, selling with tenants, more attractive. Especially if you want to sell quickly. 
If you plan to sell with tenants, it would be wise to notify your renters with a sale of property letter. That way, it will help address any questions your occupant may have and clearly state your requests and expectations when showing the house. Being upfront with your tenant will hopefully encourage them to be more cooperative. 
The notification of sale letter should include:
Basic Identifying Information
Note the date, the tenant name(s), and property address. Identifying information is needed to ensure that the tenant gets the right document that has been created for them and the rental property.
Specifics Of Your Plan To Sell
Next, share with the tenant your plans and what will be happening. When you plan to put the property on the market? Will there be showings? Is there anything that they will be responsible for doing while the property is on the market?
If possible, let the tenant know how much notice you are legally required to give when you schedule a property showing. In New York, it is 24 hours. Also, how they will be notified either by email, text, or phone call. This will provide them with an idea of what type of notices and showing situations they can expect through the sale process.
Including a bonus for your tenants throughout this process is far from a requirement. Still, some landlords find that giving some additional relief to the tenant throughout the sale process helps ease the transition.
Finding The Right Buyer
There is still the issue though of finding a buyer who is ok with buying a home with tenants. Finding a home investor would be your best option to sell your rental property quickly. Home investors or cash home buyers are used to purchasing properties with tenants still occupying the home- so that typically isn't a deterrent for them. 
If you have a rental property you would like to sell in the Long Island area contact 
Leave the Key Homebuyers. They are a local home investor group that can give you a cash offer for your home and also purchase with tenants included.
Leave the Key Homebuyers, purchase houses in any condition and can close in as little as seven days. They take the hassle and stress out of selling your rental property with tenants.
 Feel free to give us a call or visit our website for more information. We look forward to working with you!