Are you looking for answers about how to sell a house quickly on Long Island? You can do it, but depending on what you'd like to accomplish there are a few different ways to go about it. Selling a house can be stressful, nerve-wracking, and can end up costing you a lot of money. If the ultimate goal is to sell your house as fast as possible, you'll want to skip the real estate market and sell your house directly to a cash buyer like Leave the Key Homebuyers. You'll be able to sell your house as-is and you'll get cash for it fast. But if you want to take a look at all of the potential options available to you, let's take a closer look at how to sell a house quickly on Long Island.
How to Sell a House Quickly on Long Island: 5 Options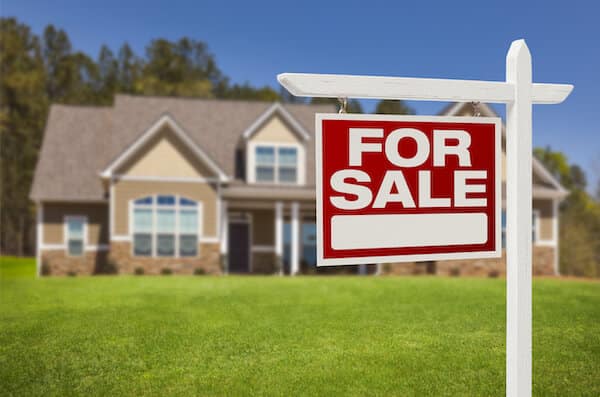 Option 1 – Listing Your House With a Real Estate Agent
A lot of people will tell you that in order to sell your Long Island house you have to hire a real estate agent who will then list your house on the market. That way you'll get buyers to see the house and make offers. Then you and a buyer negotiate a sale price and close. The whole process takes, at least two or three months, but possibly much longer.
The benefit of working with a real estate agent is that they handle many of the responsibilities that come with selling a house on the market. However, you are still at the mercy of market buyers. There's only so much an agent can do. There are so many different factors at play and it's going to take months for an agent to sell your house, even if everything goes right. A market sale will mean marketing the house, hosting open houses, make repairs, negotiate with buyers, make concessions, pay closing costs, and then paying real estate agent commissions. You're going to end up paying a decent percentage of the final price to the agent for their service.
Option 2 – For Sale By Owner
When you decide to list your property on your own on the housing market without using a real estate agent, that's called a For Sale By Owner (FSBO) sale. The benefit of going this route is that you don't have to pay real estate agent fees. In theory, that means you'll save thousands of dollars.
However, that also means you're going to need to do everything a real estate agent would normally do on a market sale. You'll have to price your house property, market it correctly, host open houses, handle all negotiations, and deal with the buyer and their agent.
While you might theoretically save money by not hiring a real estate agent, statistics show that FSBO sales generate lower sale prices, so you might end up losing that money anyway. And remember, the buyer's agent still gets their fee, which comes out of the sale price.
Option 3 – Have a Short Sale
Do you need to sell your house fast because you're behind on mortgage payments or getting close to foreclosure? A short sale might be a route for you. A short sale is defined as a property sale where the proceeds from the sale will not cover the full amount owed to the lender. However, the lender has approved the sale because they would rather recoup some of the money owed than deal with foreclosure or an ongoing legal battle.
Before you can list your Long Island house in a short sale, you will have to agree on a sale price with your lender or bank. That price needs to be the appraised value of the house or less than it. The value of the home will ultimately dictate the price that the house is sold at. So if you sell your Long Island house in a short sale, you may still owe something and your lender might still come after you to pay the remainder.
Option 4 – Sell Your House at Auction
When you hear about a house selling by auction you might assume that it's already owned by the bank. Actually, anyone can sell their house via auction and it's a way to sell a house fast. Auctions usually take around 45-60 days in order to close, so if two months is fast enough for you, then it's a route to consider.
Remember, you have no control over the sale price. You can set a minimum bid but as soon as the auction begins you have to accept whatever the final bid comes in at. It's very possible the final price won't be what you are hoping for. There's also the possibility the auction winner will back out of the sale afterward.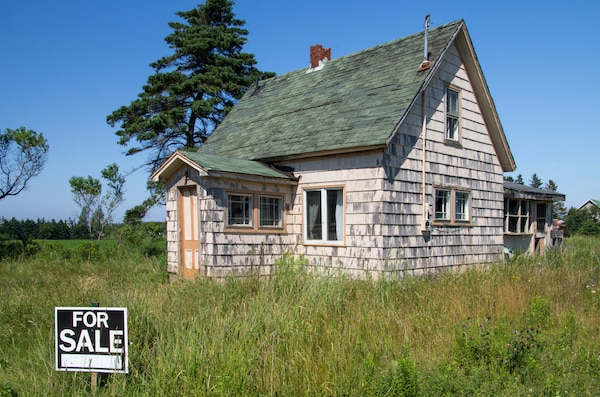 Option 5 – Sell Your House As-Is For Cash
All of the options presented will allow you to sell your house relatively fast, but they all come with drawbacks, whether it's added costs, potential longer timeframes, and a real lack of control. Your best option to sell your house quickly on Long Island is to sell it as-is to a cash buyer like Leave the Key Homebuyers right now. As soon as you contact us, we will reach out to get more information and turn around a fair offer in as little as 24 hours. If you approve the offer, we can close on the sale in days and put cash in your hand for your Long Island house. Now that's quick!
One of the best parts of selling your house quickly to Leave the Key is that you sell your house as-is. That means we'll buy your Long Island house in its current condition no matter what. Whether it's in disrepair, needs a deep cleaning, has financial liens, or currently has unruly tenants inside, we will still buy the house from you and we will give you cash for it.
When you sell your house fast to Leave the Key, you don't have to worry about home staging or photography. As a cash home buyer, we don't need to be impressed by photos. We're not even interested in what the house looks like right now. We are interested in its potential. That's why we don't want you to fix anything. We just want to make you an offer for your house today.
There are no concessions to worry about when you sell your Long Island house to Leave the Key Homebuyers because there are no negotiations. We make you an offer and, if you accept, we will pay you in cash. That's it. You won't have to pay fees or commissions for anything.
You don't have to worry about many of those costs when you sell your house to Leave the Key Homebuyers. In fact, we'll often pay for the closing costs ourselves so you don't have to worry about them. You don't have to worry about title fees or transfer taxes as we'll get all of that sorted out as part of the transaction.
There are quite a few ways to sell your house quickly on Long Island. You can work with a real estate agent. You can sell a house by yourself on the market. You can do a short sale to avoid foreclosure. You can auction your house and take your chances. Or you can reach out today to Leave the Key Homebuyers and we will make you a fair cash offer as soon as possible. We won't make you pay any commissions. If you like the offer, we can close in a matter of days. Then we'll put cash in your hands and let you move forward with your life. Reach out today!