Being the owner of a rental property in NY can be a lucrative investment generating a steady income in rental payments and property value growth. However, it can take only one bad tenant to make you reconsider being a landlord altogether.
Missed rental payments, noise complaints, unwelcome pets, or unapproved subleasing could be a few reasons why you'd like to sell and move on. But before you can stick that "For Sale" sign in the yard you'll need to keep in mind that your bad tenants have rights just as much as you do.
New York is not the most landlord-friendly state and usually requires landlords to give a large amount of notice before serving evictions. So if you're currently in a fixed-term lease, you'll have to wait until the lease agreement is almost up or show proof of your tenant breaking the terms of the rental agreement to evict your bad tenant.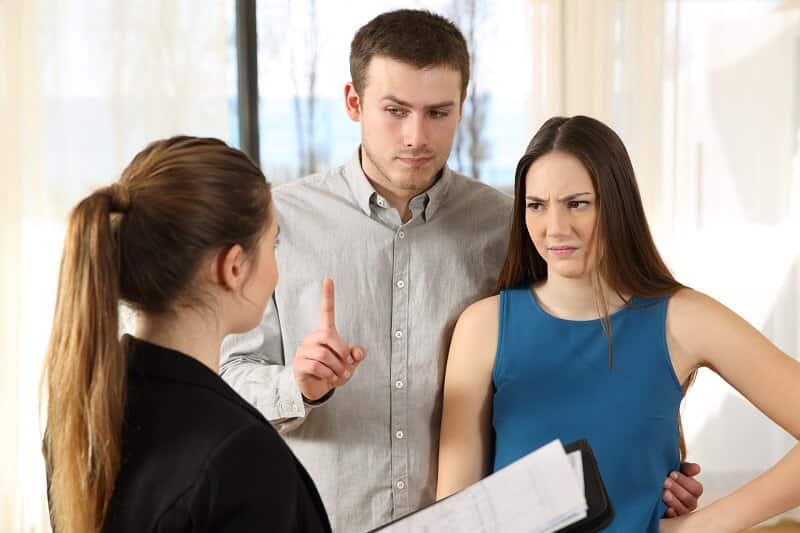 Below we'll cover landlord and renters rights in New York, the eviction process, and how to go about selling a rental property with bad tenants. So let's get started!
Landlords Rights in New York
When it comes to leasing agreements in New York, they can either be verbal or written. Hopefully, you have the latter of the two and can exercise your right to timely rent and the right to be reimbursed for damages that exceed normal wear and tear.
As a landlord, you do have obligations to your tenant and must provide a habitable dwelling for them, and must respond to repair requests in a reasonable amount of time. But besides your responsibility to your tenant, your renter has specific duties in New York too, including:
Paying rent promptly
Keeping the unit clean and free from trash
Making small repairs and maintenance
Keeping fixtures clean and sanitary
Not disturbing other tenants or neighbors
If your tenant isn't doing their part to maintain the property, it may be cause for eviction, but written warnings must be given, and records of the requests must be documented.
Landlords do have the right to request a security deposit in New York, however, they are a few guidelines:
Standard Limit/Maximum Amount – 1 month's rent.
Time Limit for Returns – 14 days.
Penalty if Not Returned on Time – If a New York landlord wrongfully withholds rent, then they may be obligated to give up the claim and pay damages based on the intent of the withholding.
Allowable Deductions – Unpaid rent, damages that exceed normal wear and tear.
You'll want to keep in mind your limitations and stay within your landlord rights when it comes to evicting your bad tenant. You'll need to show cause if their lease isn't about to expire and be prepared to return their security deposit or have allowable deductions as to why the deposit wasn't returned. Don't forget though that your renter has rights too in New York that should be considered.
Renters Rights in New York
Landlords must provide a habitable dwelling for tenants and are not permitted to evict tenants in retaliation for exercising their housing rights.
However, your tenant is allowed early termination for the following reasons:
If there is an early termination clause
If they are active military duty
If it is an uninhabitable unit
Due to landlord harassment
Because of domestic violence and stalking
If they are senior citizens and have serious health issues
Current laws don't require landlords to make a reasonable effort to re-rent a unit, so tenants may be required to keep paying if they vacate the premises. However, landlords do have an obligation to lessen damages in such a situation, though this depends on the specific circumstances.
Renters Rights to Keep in Mind:
Renters are allowed their deposit back within 14-days of moving out unless the landlord can prove unpaid rent and/or damages that exceed normal wear and tear.
New York state law also prohibits lockouts by the landlord, especially as a form of retaliation.
Renters also have the right to due process during eviction proceedings.
Evictions in New York
There are several ways a tenant can be evicted, so if you genuinely do have a bad tenant on your hands, one of these three reasons may apply. ,
Nonpayment of rent – If a tenant fails to pay rent, the landlord may issue a 14-Day Notice to Pay or Quit after an appropriate grace period. If the tenant still does not pay, then the landlord may begin formal eviction proceedings.
Lease violation – If a lease violation occurs, the landlord may issue a 10-Day Notice to Cure. If the issue is not fixed within ten days, the landlord can give a further 30-Day Notice to Quit. If the tenant does not vacate the property, then the landlord may begin formal eviction proceedings.
Illegal acts – New York landlords have ample authority to determine which illegal activities warrant eviction. New York tenants can face immediate eviction if the landlord has documentation of illegal activities noticed on the premises.
If you'd like to terminate the lease and evict your tenant in hopes of selling the place, a landlord cannot end a tenancy early without cause. If the landlord does not have grounds for an eviction case, the landlord must wait until the lease or rental period before asking or expecting the tenant to move. Also, the landlord may still need to give the tenant notice beforehand.
Landlords must carefully follow all the rules and procedures required by New York law when evicting a tenant. Otherwise, the eviction may not be valid.
Selling Your House with Tenants in New York
Usually, landlords prefer to sell their rental properties after their tenants move out. Mainly because most buyers aren't looking for a place that comes with renters.
Another challenge when selling a property with tenants is having access to the house to make repairs and updates. Trying to coordinate work being done to the property to get it ready to sell while you're tenants still live there may prove to be a hassle. So ideally, if you can wait until your tenant's lease is up to sell the home, you'll have a better chance of finding a buyer and selling.
But, if your lease agreement doesn't end soon enough for you to sell, you can still sell your house with tenants still occupying the dwelling. You'll just need to find a buyer willing to take on your current tenants.
One such buyer who purchases properties with tenants is Leave The Key Homebuyers. They are one of the cash home buyers in Long Island and buy rental properties in as-is condition. They also pay in cash and can make you an offer within 24-hours and close within 7-14 days.
You wouldn't have to list the place with a realtor or pay a listing agent's commission. Furthermore, you wouldn't need to figure out how to sell your house fast by owner either. Working with a "We buy homes Queens" company like Leave The Key Homebuyers is a great way to sell a rental property quickly.
Before you officially do anything, just make sure when you do go to sell your rental property that you notify your tenants of your desire to sell.
Notifying Tenants of Desire to Sell
As a courtesy to your tenants, it's important to let them know your desire to sell. Along with notifying your tenants, you'll want to put in writing how much notice you'll provide your tenant before showing the property (typically 24-hours notice) and how that notice will be delivered (via text, email, or phone call).
Make sure to explain that you'll be doing your best to schedule showings as conventionally as possible. Being upfront with your tenant about the home sale would be beneficial for both parties.
Lastly, when the rental sells, and there has been a transfer of ownership with the property, the landlord must notify the tenant, either by registered or certified mail, including the name and address of the new owner.
Notice Checklist- Make sure your notices include this information:
✓ Basic Identifying Information
Start with the date, the tenant names, and the property address. This identifying information is necessary to ensure that the tenant gets the correct form that has been created explicitly for them and their property.
✓ What Will Be Happening
Next, let the tenant know what will be happening. The tenant is likely to have many questions about the process that will occur from this point forward, so it's best to give as much detailed information about how you will handle showings and marketing upfront.
✓ Showing Notice
If possible, let the tenant know how much notice you are legally required to give them when you schedule a property showing. This will provide them with an idea of what type of notices and showing situations they can expect through the sale process.
✓ Bonus Incentives
Including a bonus for your tenants throughout this process is far from a requirement. Still, some landlords find that giving some additional relief to the tenant throughout the sale process helps ease the transition.
Documentation for Selling a Property with Tenants
As the landlord selling a rental property, there are several documents that you'll want to have handy for an interested buyer. Below is a list of disclosures and documents that would be necessary to have on hand for a buyer.
1. Tenant Lease Files and Estoppels
2. Rent Roll
3. Unit Mix
4. Tenant Rules And Regulations
5. Contractor Agreements and Estoppels
6. Warranties
7. Recurring Utility Bills
8. Maintenance Records and Work Orders
9. Financial Statements
10. Plans and Permits
Timeline for Providing Documents to a Buyer
Below is a timeline to help explain when these documents should be provided during the sale process:
Before Escrow: When the property is listed for sale, provide COPIES of the Rent Roll, Unit Mix, and financial statements. Redact tenant names.
During Escrow: During the inspection period, provide COPIES of all documents described above. Redact tenant names and account numbers on tenant's utility bills.
At Close of Escrow: Provide ORIGINAL documents for everything mentioned above.
The documents we've reviewed here should be provided to buyers when selling rental properties in addition to the usual title report, CLUE (insurance) report, inspection reports, and other seller disclosures typically required for real estate sales.
Final Thoughts
If you currently have a bad tenant renting your property, trying to sell may prove to be a challenge. You'll more than likely need to find a buyer willing to take on the troublesome tenant because trying to evict them may be difficult.
Besides the fact that you'll have to have cause to terminate their lease, you'll need to show that you gave written notices to cure and quit. Even then, your tenant may continue living in the property without correcting the issue. Ultimately, requiring you to get an eviction ruling in your favor to have the tenant physically removed from the property.
Once a potential buyer catches wind of the issues with the current tenant, they may want to back out of the sale. Finding a buyer who has experience purchasing rental properties in New York with bad tenants will be essential for your home sale to be a success. So, if you're saying "sell my house fast New York", and would like to work with a buyer who has experience purchasing rental homes, contact Leave The Key Homebuyers today.