Whether you're a first-time visitor, newcomer, or resident of New York City, the Big Apple has plenty of stuff to offer, so we composed a list of the fun things to do in New York for everyone. This travel guide also includes the latest COVID-19 measures in NYC, so you can have a smooth traveling experience and plenty of fun while in New York. 
Why New York?
New York is the largest and most influential American city, located at the mouth of the Hudson River. As the most ethnically diverse and religiously varied center in the U.S., New York is a melting pot of culture, giving you plenty of reasons to check it out.
No city in the world has more activities to offer than the city that never sleeps. In addition to world-class museums, musical events, and massive New Year parties, the city houses fantastic events all year long.
About New York City
This commercially driven city encompasses Manhattan, Staten Islands, Long Island, and a portion of the New York State mainland. New York City is divided into five boroughs: Manhattan, Staten Island, Queens, Brooklyn, and the Bronx, each a county in its own right, comprising several neighborhoods.
The city has long been a commercial center of the U.S., as more than half the people and goods that have entered the nation came through New York Harbor. The stream of commerce made New York into a city of possibility that transcended the nation's borders and made it into an international center of business and culture.
It also managed to establish itself as the "most-American" of all U.S. cities. Every American knows that Wall Street means finance, Broadway means culture, Seventh Avenue is fashion, Greenwich Village is paired with nightlife, Fifth Avenue with shopping in NYC, and Harlem with jazz music and African American aspirations.
NYC has more Italians than Naples, more Irish than Dublin, more Puerto Ricans than San Juan, and more Jewish people than Tel Aviv, simply because this is the city where people of all nations are transformed into Americans.
Fun Things to Do in New York City
New York City is the result of nearly 400 years of culture simmering in a single pot heated by commercial ventures. Here's a list of 10 fun things you can do or see in New York City:
One World Observatory
One World Observatory is an observation deck offering a 360° view of the city, offering spectacular views of Manhattan over the Hudson River, and best views of Statue of Liberty and Ellis Island. The other two observation decks are Rockefeller Center's Top of the Rock and Empire State Building.
Ride the Beast
The Beast is a luxury jet boat that blasts across the New York Bay, taking adrenaline-addicted tourists on sightseeing tours. If you like holding onto your hat, riding the Beast will grant you panoramic sights of midtown Manhattan.
Ghostbusters Firehouse
If you're a fan of Ghostbusters films, what better way to spend some free time than checking out the Ghostbusters HQ? Unfortunately, this is more of a sightseeing landmark than an interactive attraction, since it actually functions as a working firehouse for more than a century now.
NYC Architect Tours
NYC has some impressive architecture, ranging from historic landmarks to modern skyscrapers. In addition, you can go on a walking tour throughout the city, visiting sights like Grand Central Terminal train station, Times Square, the Chrysler Building, and One World Trade Center.
Explore the Chinatown
Located in lower Manhattan, Chinatown is a densely populated neighborhood that features numerous Asian restaurants, karaoke bars, and shops. In addition, there are affordable walking tours that will guide you through Chinatown, Soho, and Little Italy.
Meet the T-Rex
Meet the apex predator of the dinosaur era at the American Museum of Natural History, or size up just how enormous the blue whale is. The museum also has plenty of other sights to offer besides fossilized remains.
Visit the Broadway
Watching a Broadway show is one of the most fun things you can do while in NYC, as it's an experience like no other. It regularly features famous musicals, such as The Phantom of the Opera, The Book of Mormon, or The Lion King.
Ride a Hot Air Balloon
You can enjoy numerous activities outside town, like taking a hot air balloon for New Jersey views, kayaking tours down the Delaware River, or jet skiing along the Hudson.
Walk Along the High Line
The High Line is a narrow public park that's 1.4 miles long, connecting Gansevoort St. in the Meatpacking Dist. to 34th street. This oasis in the middle of a concrete jungle is a garden and a date destination.
Explore New York
Visiting Manhattan alone means you'll miss out on plenty of great things, so head out to the Bronx Zoo, the Staten Island Ferry ride, or Brooklyn neighborhoods of Williamsburg, Greenpoint, and Red Hook.
Artistic Activities to Do in New York
New York has an unparalleled art scene, ranging from the Metropolitan Museum of Art, Museum of Modern Art, New York Transit Museum, Whitney Museum, and Guggenheim. There's no shortage of galleries to explore, especially in the Lower East Side and Chelsea.
Van Gogh Immersive Experience
Van Gogh: The Immersive Experience uses virtual reality, sound, and atmosphere to allow fans to explore Van Gogh's work in an immersive 360° art exhibition.
Candlelight
Candlelight provides a magical candlelight atmosphere bathed in jazz music notes followed by sips of wine or dining.
Moonrise
New Yorkers get to enjoy the dramatic story of Goddess Salome, depicted through dance, music, acrobatics, art installations, and goddess-based cocktails for the audience.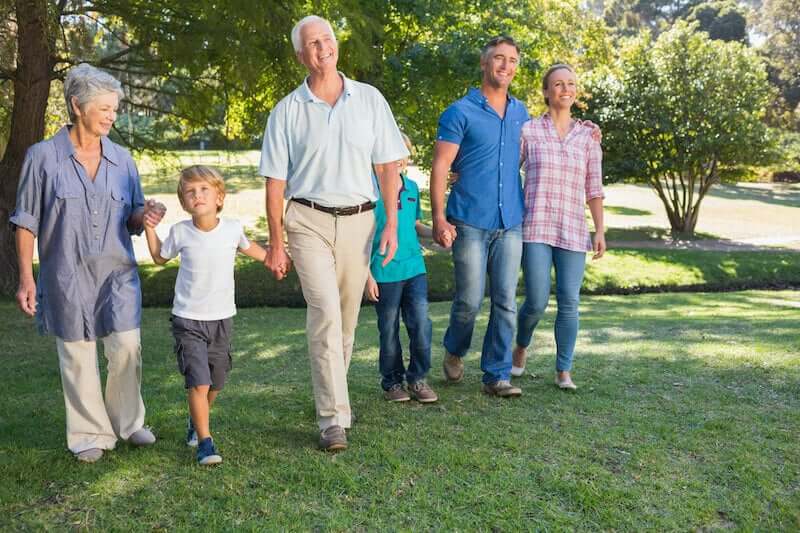 Family Activities to Do in New York
New York City is incredibly family-friendly for pastime activities you can do with your young ones. Besides visiting the Bronx Zoo, there are several other activities you can engage in as a family.
Central Park
Central Park is the iconic green hub located in the middle of Manhattan, featuring horse-drawn carriage rides, picnic areas, and the Central Park Zoo. In addition, you can ice skate at the Wollman Rink during winter or swim at Lasker Rink in summer.
Prospect Park
Similar to Central Park, Prospect Park also has zoos, thousands of trees and meadows, and several ice-skating rinks.
Coney Island 
Coney Island is an entertainment area in southwestern Brooklyn featuring the iconic Wonder Wheel. The entertainment park features roller coasters, joy rides, rooftop bars, and everyone's favorite treat: ice cream. Unfortunately, the park is currently closed due to the ongoing COVID-19 pandemic.
Cycling on Brooklyn Bridge
Go on a cycling run with your family, and pedal across New York's most famous bridge across the East River. Each lane is approx. one mile long, and you look for famous filming locations in Brooklyn Bridge Park, located on the Brooklyn side of East River.
New York Public Library
New York's public library system holds nearly 53 million items in 92 locations across New York City. It's the second-largest public library in the U.S., and the fourth largest globally, so you and your kids are bound to find something interesting.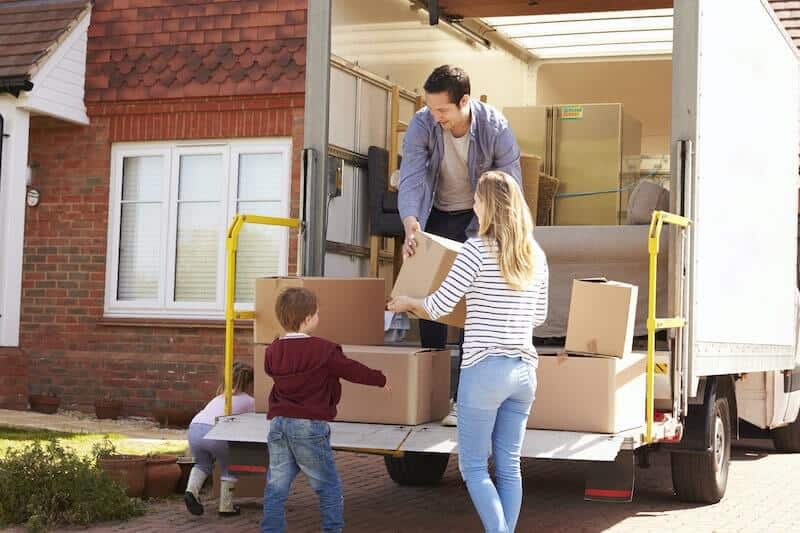 Moving to New York
You might want to reconsider clicking that "Buy My House New York" ad, as there are a few things you might want to consider first.
New York City is an expensive place to live, with the average cost of living in NY being 51.07% higher than the national average.
Admittedly, the NYC property tax rates are lower than the national average, sitting at 0.88%, the skyrocketing real estate prices boosted by the Big Apple's growth and the economy still mean you'll be paying roughly between $5,000 and $9,000 in property taxes, and the housing market in New York only shows signs of future price growth. 
Due to the considerably higher cost of living, paired with high taxes, New Yorkers are actually selling their homes and apartments and moving to areas with lower living costs. If you're looking to sell your property in New York, contact Leave The Key Homebuyers — cash home buyers Brooklyn residents rely upon for fast sales, reasonable prices, and cash payments.
Vaccination and COVID-19 Measures in New York City
If you're planning to travel to New York, here's what you need to know about COVID-19 measures:
· All inbound international travelers, age two and older, must test within one day of departure for the United States.
· Fully vaccinated travelers are allowed entry into the U.S., including NYC.
· Unvaccinated travelers from abroad aren't allowed entry into the U.S., with very limited exceptions, like unvaccinated children under 18.
· New York has no restrictions regarding domestic travel.
· Asymptomatic travelers entering NY from another U.S. state aren't required to test or quarantine.
· Air travelers entering the U.S. need a negative COVID-19 test result. Passengers are required to test one day before their flight.
Endnote
With so much diversity and various cultures influencing one another, New York has plenty to offer, including a rich history, booming economy, plenty of diverse food, great nightlife, sports, and shopping.
If you're considering a trip to New York, make sure you're up to date on the current COVID-19 measures, and check out some of the locations and activities we listed in our travel guide.
However, if you're coming to NYC to check out the housing market and real estate, contact Leave The Key Homebuyers. Next to Brooklyn and the rest of NYC and NY State, we buy houses Long Island taxpayers are looking to sell, providing rapid service, quick appraisal, and fast cash payments.