So you find yourself in New York state with plenty of time to kill, and there are too many fun things to do. Naturally, you could go to New York City, Brooklyn, Manhattan, or any other popular city in New York. Let's say you chose Queens.
Okay, then, good choice. Now how do you possibly begin to narrow the search for fun things to do in Queens?
Why Queens?
Queens is a widely diverse neighborhood full of various cultures and ethnicities. Some city neighborhoods have a distinct ethnic flavor, like Jackson Height's blend of Indian, Nepalese, Latin American, Korean, and Tibetan cultures. Thus, you can easily enjoy music, food, and other shopping from such cultures.
Queens is just a train ride away from other bustling New York cities. Making a day trip, or just a quick evening trip, to other cities like Manhattan, Long Island City, New York City, and Brooklyn is relatively easy. You could quickly get to places like Coney Island or Central Park in a short time just by living in Queens.
There are many cash home buyers in New York City, so you can hop online to see who can make an offer on a great new place. Keep in mind that living in Queens can get expensive, and you might not live with easy access to public transportation.
That said, we buy houses in New York if you decide to move to Queens. The other good news is that if you need to sell a house fast in Queens, you don't need to make any fast repairs or pay real estate fees.
Fun Things To Do in Queens
If you're planning a good time in Queens, here are just ten family-friendly things to consider looking into, especially if you need to pinch a few pennies.
Fort Totten
Fort Totten is among the best things to do in NY, mainly for its quiet views. An old Civil War fortress looks out over the Long Island Sound and Throgs Neck Bridge. You can take a guided tour of the fort.
There is even a nearby jetty for taking a few Queens skyline pictures. While there, you can watch some local birds or swim in the park pool for free.
Flushing Meadows Corona Park
The Flushing Meadows Corona Park has hosted the New York World's Fair twice. It is most famously known for the 1964 World's Fair. That's a small wonder since this park spans over 897 acres.
There is lots of picture-worthy architecture, like the Tent of Tomorrow or the Unisphere, which stands at an impressive 140 feet tall. You might find a few free festivals and concerts on the park's website.
The Queens Zoo is also an excellent place for a quiet but fun afternoon, and you can play an afternoon match at the National Tennis Center.
Astoria Park
On the edge of the East River, Astoria Park is full of sporty and aquatic activities, like the oldest and largest pool in the city of New York. You can go biking on the many trails or play other sports on the various courts and tracks.
Rockaway Beach
Rockaway Beach is your one-stop place for water-related fun in Queens. It's the only place in NYC you can surf, but make sure there is a lifeguard there first.
If you prefer not to swim in the ocean, there are a few spray parks and sports facilities to enjoy. There are even a few barbecue areas along the boardwalk.
Queens County Farm Museum
Queens County Farm Museum has the most significant piece of unbroken farmland in the city, boasting several farm-related activities and the production of many common vegetables.
Take a farmhouse tour and watch free demonstrations of farm-related activities like churning butter or milking a cow. The best part is visiting your favorite farmyard animals, like chickens, pigs, cows, sheep, and goats.
Citi Field
Come and see a baseball game at Citi Field, home of the Jackie Robinson Rotunda and New York Mets. You'll see all kinds of sayings and pictures from the famous baseball player across the rotunda.
If you see a home run at the stadium, keep your eye out for the rising Home Run Apple.
Alley Pond Park
People come to Alley Pond Park to learn outdoor skills and become acquainted with nature. You can rock-climb, take New York City's first public high ropes adventure course, and participate in the Alley Pond Park Adventure Course. With this program, you'll learn how to canoe, fish, and use a compass from a trained and experienced ranger.
The New York Hall of Science
The New York Hall of Science is the place to go for a hands-on, educational good time. You can explore different aspects of natural science and biology through interactive exhibits and watch different films at the 3D theater. Come back every so often for changing seasonal events at this great science museum.
Flushing Town Hall
Despite that funny name, Flushing Town Hall is a performing arts space that hosts shows from over the world. The building was once a jail, a civics building, and a bank but now hosts several amazing performing acts every season.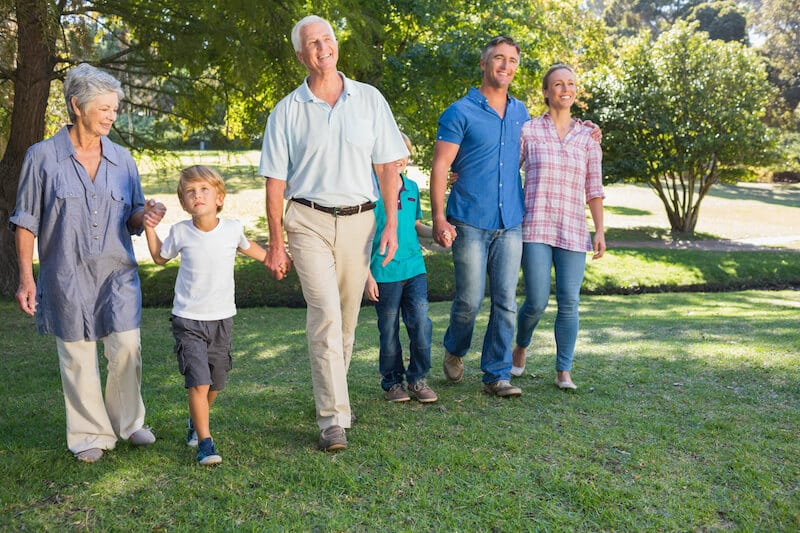 Gantry Plaza State Park
Gantry Plaza State Park is excellent for a quiet afternoon with your family or dog. You can sit down to enjoy some beautiful views of the Manhattan skyline, which includes the Empire State Building and the United Nations. There are some lovely trails to walk, too.
Take a look at the gantries throughout the park, and you've got a lovely backdrop for a concert.
Jamaica Bay Wildlife Refuge
If you have a bird-watching itch to scratch, this is the place to do it. With over 12,600 acres of swamps, woods, islands, and open bays, you have the chance to observe the seasonal bird migration and all sorts of resident species in their natural habitat at Jamaica Bay Wildlife Refuge. It's probably one of the best natural getaways in the city.
Creative Things To Do in Queens
Queens has some of the most creative and fun things to do in New York, so let's get to that list.
Queens Botanical Garden
Queens Botanical Garden has a whole rainbow of flowers and plants to enjoy, plus a complete lineup of movie screenings and other special events. You might see an entire garden full of gorgeous Taiwanese orchids or attend a dance workshop. You'll even find an art museum with many contemporary and classic artworks.
Also, stop by the honey garden and say hello to the resident bees, who produce between 20 to 40 pounds of honey yearly.
The Museum of the Moving Image
You can explore the history of movies, TV, video games, and other forms of digital culture at the Museum of the Moving Image. The ongoing Jim Henson Exhibition takes you through the history of the Muppets and his other contributions to media. Plus, you can explore the Astoria Studios for an in-depth look at New York City filmmaking.
Queens Museum
The Queens Museum is the place to see some contemporary art and celebrate the diverse culture of Queens. It has many educational programs and seasonal exhibits, much like other art museums in Queens, but it uses many different mediums to draw you into each piece.
Highlights include an impressive Panorama of the City of New York and the World's Fair collection.
The Noguchi Museum
Japanese sculptor Isamu Noguchi's sculptures and other works of art live in the museum across from his old studio space. You can explore the museum indoors and outdoors, viewing pieces Noguchi himself curated for the collection.
The Louis Armstrong House
Take a step back in time at Louis Armstrong's old house, still preserved in 1920s style, with many of Armstrong's instruments displayed throughout the house. There is a self-guided exhibition that details Armstrong's life, and you can hear his music playing as you view personal artifacts and listen to recordings of conversations with Armstrong.
Artistic Things to Do in Queens
When a city has so many artistic things to do in Queens, how do you narrow it down?
Socrates Sculpture Park
Don't worry. This is not an art museum where you cannot touch anything. Socrates Sculpture Park encourages you to get up close and personal with the installations, even during their creation in the late fall or spring. Your kids might even be able to climb on some of them.
Since it's a park, you can enjoy all the greenery and flowers. It makes a great picnic space or great seats for a film screening or concert performance.
Lewis Latimer House
The African American inventor Lewis Howard Latimer lived in the Lewis Latimer House from 1903 to 1928, but it is now a museum dedicated to his inventions and those of other African American scientists.
The house is painted in warm colors, surrounded by a wrought-iron fence, and blooms some beautiful cherry blossom trees in the spring.
The Living Museum
The Living Museum is the first museum of its kind in the United States. It includes galleries filled with artworks that patients from the Creedmoor Psychiatric Center created. The building used to house a kitchen and dining rooms for the center before it became a fantastic dedication to human creativity.
Plus, the art installations are constantly changing and invite you to celebrate the power of healing through art.
MoMA Ps1
MoMA Ps1 has some of the most eclectic workshops and installations in New York. Their Cooking with Art series shows you how to be creative with food, and you might attend a panel about a New York oyster conference.
Whatever random events you may find, they help show how New York is changing through an artistic lens.
Conclusion
It's tricky for us to sum up Queens in one article, but here are at least a few fun things to try out if you vacation or live in the city. The city has many family-friendly places you can visit for free, and you're sure to find more wherever you go.