Are you looking to sell your home quickly up front and want to find a cash home buyer in New York City? Or do you think you should sell your New York home to an iBuyer? Before you get too far into the process of selling your house fast, you should find out the difference between iBuyers and cash home buyers.
The guide below will detail whether an iBuyer or a cash home buyer in New York is a better choice and the different iBuyers available to purchase a New York house.
Keep reading to learn why you should consider working with a cash home buyer in New York. You can get a fair cash offer, sell your home fast, and avoid closing costs. Now, let's get started!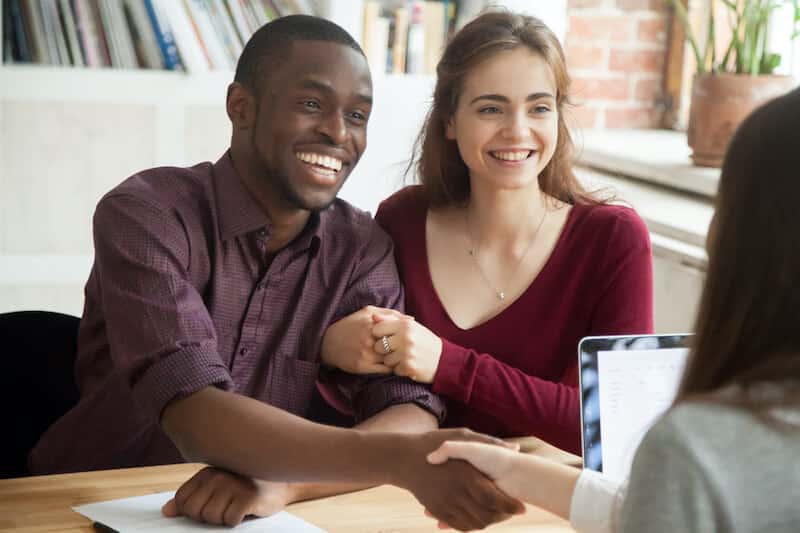 Differences Between iBuyers and Cash Home Buyers
An iBuyer, in which the "i" stands for "instant", utilizes advanced technologies and algorithms to decide on a home sale price. Along with purchasing homes, iBuyers can sell houses in the state of New York as well. To learn the differences between iBuyers and cash home buyers, you first need to understand the definition of each.
You may find that iBuyers don't operate in your neighborhood. The traditional iBuyer does not have the same timeline and can quickly sell and buy properties. Yet, iBuyers play a small part in the real estate market in the majority of the country. For example, iBuyers represented 1.6 percent of all home sales in the US during the third quarter of 2021.
You will find that the goals of cash home buyers and iBuyers are similar, with both wanting to find valuable real estate deals. However, the difference between the two includes the type of houses they are looking to purchase. Essentially, iBuyers purchase homes at lower prices and then flip or sell them at higher prices.
An iBuyer is often a real estate agent, broker, or investor who tries to find easy-to-sell homes in excellent condition, while a cash home buyer looks for hard-to-sell homes. Cash buyers purchase homes in their as-is conditions based on their current market values.
When you want to quickly sell your house for cash, choosing a cash buyer provides a hassle-free process in which you won't need to renovate the property. Home cash buyers don't provide additional services while iBuyers may do so. Even though iBuyers are local or national buyers, cash buyers tend to operate locally.
Which Is Better – iBuyers or Cash Home Buyers
To figure out whether it is better to sell to iBuyers or cash home buyers, you will need to consider what it is like to work with each one. When working with an iBuyer, you will need to provide specific information about your property, including the address, square footage, age, and features. Doing so takes a few minutes, and you can get it done online.
You can find the largest iBuyers through the Internet, which include:
Opendoor
Offerpad
Keller Offers
RedfinNow
After you have proceeded with sending key information, the iBuyer will use algorithms to determine the sale price of your home and then sends a fair cash offer. Now, you will have to consider whether to proceed with the home selling process.
The iBuyer will conduct an in-person evaluation and complete any repairs, which will lead to a more finalized offer accounting for renovations. You will also need to consider the 5 percent service fee and whether you can sell at a higher home price on the open real estate market.
If your home is move-in ready, you can sell your house to an iBuyer.
However, you will find that an iBuyer conducts most transactions online. Most homeowners are not comfortable with so many online transactions. Also, if your home is not ready and needs lots of repairs, then working with a cash home buyer may be the best choice.
That way, you can sell your house as-is in Albany, NYC, Long Island, Westchester county, and more. Furthermore, cash buyers are more likely to work with you in case of a foreclosure, bankruptcy, or when your house is damaged.
Different iBuyers in New York City
You can find many different iBuyers in New York City, including those looking to buy condos, single-family vacant houses, townhomes, studios, and lofts. The most popular iBuyer companies are in Suffolk County, Westchester County, and Nassau county.
As previously mentioned, the biggest iBuyers you can find in New York City and nationwide include Offerpad, Opendoor, RedfinNow, and Keller Offers. In addition, Zillow Offers was a major iBuyer company that went out of business at the end of 2021.
In the state of New York, it can take up to 132 days before a home is sold through the typical real estate selling process. As such, selling to a cash home buyer takes much less time. Also, you won't need to stage the home or perform any remodeling.
However, you need to keep in mind that cash home buyers often purchase homes below fair market value. Companies that buy houses in New York for cash, such as Leave The Key Homebuyers, also ensure to close on the property in less than one month.
Some cash buyers even purchase the home in only one week. You also won't need to cover closing costs in the transaction.
Why Selling to a Cash Home Buyer Is Better Than an iBuyer
If you want to avoid selling your property with a realtor through the standard real estate selling method, you might want to consider pursuing the cash offer process on a house with the help of a cash home buyer.
Selling to a cash home buyer should work out better than an iBuyer because you won't need to cover the costs of repairs, and the buyer tends to have more knowledge about the local neighborhood.
The process of selling to a cash buyer instead of an iBuyer is more straightforward and streamlined with no additional services. Further, cash buyers purchase properties that are harder to sell and require more renovations.
While iBuyers conduct more transactions online, you will likely prefer cash buyers because they show up at your house and take part in face-to-face transactions.
Lastly, after the sale, cash buyers take on all concerns for the property, such as renovations. Cash buyers may act as house flippers and repair a home after buying it to sell it at a higher price then.
If I need to choose between an iBuyer and a cash buyer, I would prefer the cash home buying company to buy my house in New York City. That way, there is no need to worry about closing costs, renovation spending, or a long timeline before the sale is final.
Conclusion
iBuyers are property buying companies using technology and automated valuation models to provide you with an offer on your home quickly. However, iBuyers do not purchase properties needing fixing up to resell them at a higher value.
However, cash home buying companies renovate properties and then sell them at a higher price. To avoid the hassle of a remodel, consider selling to a cash buyer. We buy houses in Queens and in other parts of New York City. Contact us today to learn more.