Have you ever received a code violation in New York? Would you know if you can sell a house with a code violation? Do you know what the local code is for homes in your New York county or municipality? These might not be questions you've thought too much about it but there's always a chance you could find yourself in this situation and need to know the code violation process fast. 
When you have a code violation, one of the most important things to understand is whether it makes more sense to fix the issue or whether you should just consider selling the house. It might be that the issue costs too much money, it might be that a homeowner doesn't have the time to sort it out, or you might just simply want to sell your New York house fast and be done with it. There are all different types of code violations that could decide this question for you. 
Let's take a closer look at what you need to consider when deciding whether to fix a code violation or selling a New York property with a code violation instead. 
Should You Fix Or Sell A House With Code Violations?
Types of Code Violations
Between New York City, Long Island, and all of the areas in between, there are a lot of buildings here. Over a million, in fact. So you can believe that safety and making sure all structures meet code is a big priority in New York. That comes through in all different types of zoning codes, building codes, and other local codes that dictate what you can build, how it needs to be built, and how they need to be maintained. And if you're not up to speed on the most important ones, you could find yourself in trouble very easily. 
In New York City, the Office of Administrative Trials and Hearings (OATH) is the one who issues violations to any property that doesn't meet  New York City Construction Codes and or Zoning Resolution. While any violation issues will require it to be corrected, OATH violations also include an order to certify the correction, though that can be challenged. 
Here's a rundown of the most common building code violations that you're likely to come across in New York and what you should do if you decide to fix them. 
Class A
A Class A violation is the kind of code violation that is considered non-hazardous and is the "lowest" level that you could get in trouble for. Some examples of a Class A violation include the unlawful keeping of chickens or other animals on the property, a lack of a peephole in an entrance door, or a lack of a street number on the front of the residence. If you get dinged for a Class A violation, you have 90 days from the date of the mailing to correct the issue plus a certification of correction is also required within two weeks after it's completed. A failure to comply will likely get you a $10-$50 fine per violation per day, which can add up really quickly.
Class B
A Class B violation is one that is deemed hazardous and is more serious than a Class A. Examples of a Class B violation include inadequate lighting in shared spaces, unlawful use of bars or gates that block fire escapes, or a lack of a working smoke detector in a residential unit. Class B violations must be corrected within 30 days of the mailing of the notice and certification of correction is required within five days after the correction is made. A failure to comply can earn you daily fines from $25 to $100 until it's fixed. 
Class C
Class C violations are the most extreme and are considered "immediately hazardous" to living conditions. They include the presence of rodents, broken plumbing or pipes, lead paint peeling in a residence with children, a lack of hot water or heat, and defective faucets. Any Class C violation is required to be fixed within 24 hours of the notice and certification of correction is required within five days of the fix. Class C violations are very costly, depending on the size of the building and number of units, and often run into the hundreds or thousands of dollars in fines. 
Code Violation Process
A building or residence owner is likely to find out about potential code violations via the mail. They'll be served with a notice by the Secretary of State's office and it will explain what the violations are, what the fines and potential penalties are, and what kind of deadlines you have to fix the issues.
It will also include a hearing date that you can decide to attend or not. If you want to contest the violation, you'll want to attend the hearing and plead your case. You have the right to bring legal representation but it's not required. You can also bring witnesses or evidence to back up your claim. The administrative law judge will make a decision and that will be mailed to you. If the court agrees with you, the violation is dismissed. The court can also find you in violation (penalty imposed), mitigation (reduced penalty imposed), a stipulation at the hearing (penalty imposed), or in default (five-times-standard penalty). 
If you successfully contest your violation, you don't owe penalties and your violation will be dismissed. That said, the Department of Buildings can re-inspect, reissue a violation, or appeal.
If you decide before the hearing that the violation is true, you can also admit guilt and decide to cure the violation. If you correct the issue by the date noted and submit a valid certificate of correction, there will be no penalty. You can also admit to the violation and submit payment for the standard penalty in order to avoid the hearing. And if you agree to a stipulation before the hearing, you can admit guilt in exchange for an extension to fix the violation and receive a reduced penalty. 
How Long Do You Have to Fix a Code Violation
When it comes to fixing code violations, the amount of time you have to fix them depends on the type of violation as well as building codes. 
If you have a Class A violation, you have 90 days to fix the issue. If you have a Class B violation, you have 30 days to fix the issue. And if you have a Class C violation, you need to fix it within just 24 hours given the life-threatening potential. You also have a very specific schedule after you've fixed the violation to get a certification of correction and submit that to the city to make sure the building code violation has cleared by an expert. 
There are also ways to get extensions for certain violations. A stipulation can be provided if you're willing to admit that the violation is legitimate, which can also lead to a reduced penalty before you fix it. That's why it's important for any homeowner or property owner to find out what is possible with violations, especially if you don't feel as though you have a lot of time or money available.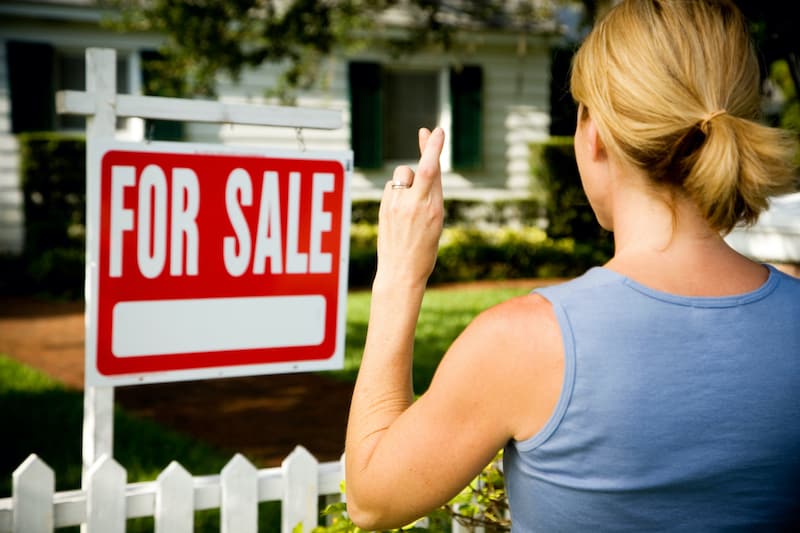 Can You Sell a House With a Code Violation?
If you're interested in selling a house with code violations, there are a few ways you can go about it. Which way you decide to go will depend on your situation, what the violations might be, whether you want to fix it or not, and whether or not you want to sell your house fast. 
The most obvious thing you can do if you want to sell your house on the open market is to fix all of the violations or at least as many of them as you can. Selling a house on the market means buyers are looking for the best deal right now and they've got a lot of homes to choose from. They don't usually want to settle for a fixer-upper that's out of code with New York. Repairing as many issues as possible is going to up your home's value and attractiveness to market buyers. Certain issues are going to stand out more than others, too. 
Considering the costs and time involved in trying to fix a house or property with building code violations, another solution is to sell your house for cash to a real estate investor. Leave the Keys Homebuyers will buy your house with code violations and we'll pay you cash for it. Best of all, we don't need you to make any repairs or fixes. We'll deal with the code violations because we're looking at the home's potential. You just tell us that you want to sell your New York house and what the situation is and let us make you a fair offer. If you accept, we can close on your schedule and pay you cash for your New York house, no matter what kind of code violations or issues it's dealing with. Ne need for you to deal with the headaches and hassles of getting a property up to code!