If you're looking to sell, have you thought about the benefit of accepting a cash offer on a home in New York? If you're concerned about selling your house in New York, you might want to consider selling your house for cash instead of selling your house on the housing market. There are a lot of benefits to working with a cash home buyer in New York that you might not have considered.
If you're a house seller in New York, you have to consider all of the time, effort, and money that you have to put into a home sale on the New York real estate market. You have to consider all of the marketing costs involved, including staging, photography, cleaning, and repairs. You might also have to make major upgrades to compete with other home sellers in the New York real estate market.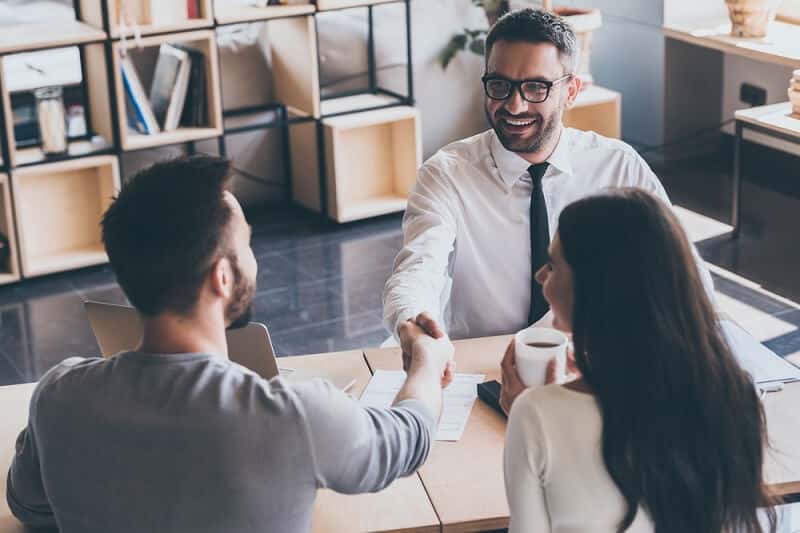 You don't have to worry about a lot of these things when you sell your house for cash in NY. So let's take a closer look at the real benefits of accepting a cash offer on a house in New York.
Overview of Cash Home Buying in New York
Before you decide to work with cash home buyers, you need to understand how cash home buying in New York works.
Cash offers and cash deals are very popular in New York. According to a report titled The Outsized Power of Cash Buyers in New York City's Housing Market, cash home sales make up 40 percent of all New York City home purchases, which might be more than people realize. The report also notes home buyers who sell to cash buyers will often pay less than those who have mortgages. That's due to the lack of costs and fees involved when you sell your house for cash in New York. For buyers who are selling houses on the lower end of the housing market, they're more likely to see cash sales happening as well. 52 percent of homes selling at lower prices were sold for cash in 2019.
According to the Center for NYC Neighborhoods, New York City has the lowest homeownership rate of any big United States city thanks to a lack of affordability as well as the high costs that often come with buying and selling a house on the open market. This often means that working-class and even middle-class families aren't able to get involved in the housing market or find it difficult to sell their house without paying for many repairs, clean-up, or marketing costs. When selling to a cash buyer, you never have to pay those costs. Plus, you get cash for your house that you can apply to buy new property or whatever else you want to do. Whether you live in Brooklyn, Long Island, or elsewhere in the NYC area, Leave the Key Homebuyers can help.
Types of New York Cash Home Buyers
When it comes to the types of cash home buyers you'll find in New York, there are specific kinds of cash buyers you'll want to be familiar with to know which one you'd like to work with. Keep in mind that some cash buyers do many of these things or cover a lot of different bases when it comes to buying or selling New York real estate.
House flippers are a type of cash buyer who wants to purchase real estate with the intention to renovate and remodel the property in order to increase its value so that they can re-sell that property for a profit. A house flipper is often looking for a house or property that is located in an up-and-coming neighborhood and in need of repairs or upgrades that will pay off when they sell it.
Buy-and-hold companies are cash buyers who buy houses with the purpose of renting them out in order to recoup their costs and eventually make a profit. While flippers want to offload the house through a sale, these companies are looking for properties that have the potential to generate income for many years to come. They want a house or building in a good neighborhood that tenants will want to call home and are likely good places to live related to where they work, shop, or enjoy recreation.
An iBuyer is a business that uses data to determine which houses they would like to invest in, often making offers and buying real estate without ever actually seeing the home first. Sometimes they are cash buyers and sometimes they make offers through the traditional route. An iBuyer is more likely to be interested in a property that is already in good condition because they want to do minimal work to increase its value before selling it fast.
Finally, trade-in companies offer to buy a house on behalf of a homeowner and will use that owner's current house as collateral on the sale. Often, a trade-in company will let homeowners rent their new house until they are able to sell the old one.
Benefits of Accepting a Cash offer On Your House in New York
You might be wondering what the benefits of accepting a cash offer on your house in New York are, and there are actually quite a few reasons why it might make sense. Quite simply, cash home sales can get done quickly, don't involve extra fees, give you all the power, and don't require you to make any repairs or changes.
The Deal Gets Done Quicker
First, cash sales can often be closed extremely fast. Cash home buyers don't work with lenders so there's no need to wait for mortgage or loan approval. Once you accept a cash offer, the closing process can begin immediately if you want it to. It's very possible to have the entire sale wrapped up within a couple of weeks. If you find yourself in a situation where you have to sell your New York house fast, perhaps because of a life change, relocation, or other financial situation, selling to a cash buyer can make a lot of sense.
You Have the (Negotiating) Power
When you sell your house for cash, you have way more control over the entire process than if you were selling your house on the housing market. When a cash home buyer makes an offer, you can decide whether or not to accept it but you are under no obligation to do so. A reputable cash buyer will make you the best offer possible and show you how they came up with the number, but it's ultimately up to you to decide if you want to move forward. And if you do accept the offer, you decide the closing timeline. If you want to sell your house fast, you can do that. But if you want to wait a couple of months to line up with your move or with another important date, you can work with your cash buyer to do that. Cash buyers like Leave the Key Homebuyers want to work on your schedule and help you for the best possible outcome.
No Realtor or Commission Fees from Sale
One of the biggest benefits of working with a cash buyer is that they don't work with real estate agents or Realtors. Real estate agents make money by taking a commission fee on the final sale price of your house. That fee is often anywhere from four to six percent of the final sale price. While that might not sound like much it can add up to be a lot.
For instance, if you sell your house for $250,000 and the commission fee is six percent, that means the real estate agent will take $15,000. That's a big chunk of change and seriously cuts into your potential profits. That's important to remember if you're considering that a market sale will net you more money than if you sell your New York house to a cash buyer. Cash buyers don't take any commissions and don't charge any fees.
You Can Sell Your House in Its Current Condition
One of the best parts of selling your house to a cash buyer is that you sell your New York home as-is. That means you can sell your house in its current condition, no matter what. Whether the house is in disrepair, there's mold damage, the basement is flooded, or there was a hoarder living inside, you don't have to do anything. Leave the Key Homebuyers will buy your house in any of those conditions and plenty more.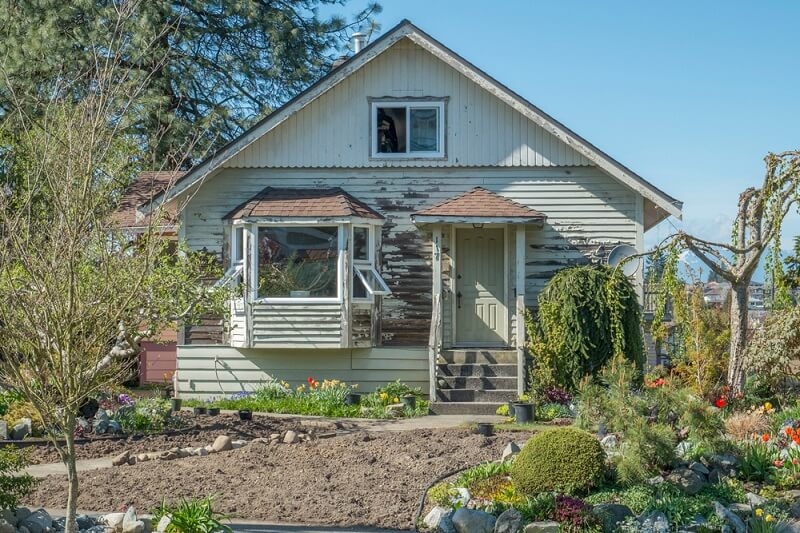 Smooth House Selling
The entire home selling process when working with a cash buyer should be smooth, easy, and hassle-free. That's what we strive for at Leave the Key Homebuyers. We want you to feel like you've been treated with respect, gotten all the information you need, and were able to make an informed decision when selling your house. We'll take care of all the details and heavy lifting while you get to walk away with cash in your pocket without making any repairs or paying any commission fees.
Conclusion
As you can see, there are a lot of great benefits to accepting a cash offer on a home in New York. Contact Leave the Key Homebuyers today to get more information about the cash home buying process or to find out how much money we can offer you for your house, apartment, condo, or land. We'd love the opportunity to help you sell your New York home today.