If you are spending one or more weekends in the Big Apple, you should have plans to explore the city that are just as bold as New York itself.
So, what are fun things to do in NYC? The city is brimming with bars and clubs that serve as the perfect spaces for you to get a start on painting the town red. However, while every weekend can certainly be a dance party, it does not always have to be.
Some things to do in New York on the weekend can include visiting coffee shops, shopping, grabbing a meal, taking a guided tour of a historical area, or catching the best views.
Different parts of New York City offer different fun-filled experiences that are just waiting for you to discover them. Whether it is your first time in the city or you are a born and bred New Yorker, there is something new out there for you to try.
So, what are the best things to do in New York City during the weekend? Read on to find out about the activities and locations that both locals and tourists love.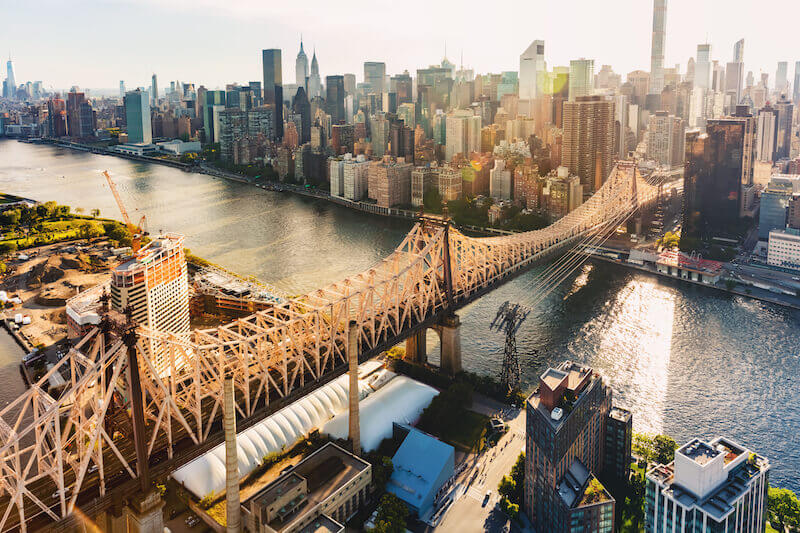 Different Parts of New York City
Before figuring out exactly what to do in New York on the weekend, it is important to understand the different New York neighborhoods.
The NYC neighborhood map includes the Bronx, Manhattan, Queens, Brooklyn, and Staten Island. Each borough has a distinct personality. Some New York natives may find themselves relocating to a new borough that suits their needs, which is easy to do with companies that buy houses in New York City.
First-time visitors will likely spend the most time in Manhattan, which is the best-known and most action-packed borough in the city. Brooklyn, Queens, and the Bronx are just a few steps away from your nearest subway train station.
The boroughs have different neighborhoods. For example, you may have heard of Williamsburg, Brooklyn, known for its restaurants and art galleries, or Coney Island's iconic amusement park.
A few of Manhattan's neighborhoods include:
Greenwich Village
SoHo
Upper East Side
Lower East Side
Upper West Side
Harlem
East Village
Chelsea
Hell's Kitchen
Chinatown
Financial District
TriBeCa
Lincoln Center
Little Italy
Gramercy Park
Midtown
While it may seem like a lot to take in at first, the subway and bus system makes all of these New York areas accessible for the standard price of $2.75 to use MTA services. So, you can get to all of the neighborhoods with ease.
You can also sell your house in one borough and move to another with companies like we buy houses in New York and cash home buyers in Brooklyn.
About New York City
Before embarking on an exciting weekend, you should load up with as much New York information as possible.
Firstly, know that you are going to meet a lot of interesting people. Since the first Dutch settlement in 1624, the city has grown to a population of over 8 million people–that's one in every thirty-eight people in America!
One of the most interesting facts about New York is that two-fifths of the New York City households speak another language in addition to English. Its people take the top spot as the most linguistically diverse urban population in the world.
With New Yorkers speaking over 800 languages, you should be able to find someone that speaks your native tongue somewhere in the five boroughs.
The linguistic diversity alludes to great cultural diversity, as well. A night in the town can mean learning a lot about another culture. Plus, it means that the city is filled with delicious ethnic cuisines.
Even the common American foods taste best in New York. Some say that it is the water that makes the pizza and bagels so superior. Others say it is just the New York charm.
COVID-19 Restrictions in New York City
While COVID-19 restrictions have been easing up in New York City, it is only because the majority of businesses and institutions require vaccinations to enter them due to the pandemic.
Be sure to carry your vaccination information with you while traveling in and around NYC, as well as some form of I.D. to confirm your identity. Most businesses, especially restaurants and bars, will check your credentials upon entry.
You should also carry a mask with you. The city has recently done away with the mask mandate, but most New Yorkers wear one anyway and a few businesses require them to enter.
Masks are also still mandatory for public or private transportation other than walking. This includes buses and the subway system, as well as ridesharing services like Uber and Lyft.
Things To Do in New York City
The weekend is upon you, and it is time to figure out some of the best things to do in New York City. Try out one of the following activities:
Check out a museum like the Museum of Modern Art (MoMA), the American Museum of Natural History, the Metropolitan Museum of Art (known for the Met Gala), or the Whitney for an Andy Warhol art exhibit.
See the best view of the city from the observation deck at the Top of the Rock, One World Observatory, or the Vessel at the Hudson Yards.
Scour the internet for some pop-up events, which might include limited-edition shopping or free merchandise.
Head over to Lincoln Center on 62nd Street for the Metropolitan Opera, the New York City Ballet, the New York Philharmonic Orchestra, or a film screening. Try to catch an instrumental Juilliard showcase while you are there.
Try out the new roller skating rink at Rockefeller Center, and then walk a few blocks over for a Broadway show.
For more green space, take a stroll through one of many parks, such as Central Park, Washington Square, Riverside Park, Bryant Park, or the High Line. You can even take a ride on the Central Park carousel or gondolas.
Take in the architecture and history of the New York Public Library and the Grand Central Terminal.
See a Saturday night stand-up comedy show for some gritty comedians and drinks.
Take a break from the skyscrapers by boarding a two-stop ferry to Ellis Island and the Statue of Liberty for a walking tour.
Go for brunch in lower Manhattan for the cool rooftop vibes.
The city has to offer a lot more than the above. Keep reading for some more specific activities.
Shopping in New York City
Sometimes, one of the best things to do in New York for the weekend is indulging in retail therapy. Check out one of the following malls, shops, stores, and markets in the city:
The Shops at Columbus Circle
Dover Street Market
The Shops of SoHo
Artists & Fleas Chelsea
Beacon's Closet
Bloomingdale's
Saks Fifth Avenue
Pilgrim New York
Macy's on 34th Street
Cobblestones
Chelsea Market
Some of these options, such as Beacon's closet, are second-hand stores that thrift the highest fashion. They are a great option if you are not looking to spend too much money because NYC shopping can be expensive.
Partying in New York City
New York nightlife is something to behold. The best way to enjoy it is by hitting as many clubs and bars as you can.
Slate is one of the best nightclubs in New York City. Not only is its kitchen great, but once the kitchen closes and the party-seekers come out, the two-story space turns into a huge dance club and bar. You can even take a slide to get to the lower level where cool games await you.
LAVO is another great place to start the party. It is an Italian restaurant by day. At night, the downstairs area turns into a nightclub.
There are many bars with cool themes in the city, from rooftop bars to speakeasies. Keys and Heels on the Upper West Side may resemble a keys shop, but behind closed doors, it is a full-blown sit-down bar with a disco ball. Jekyll and Hyde is a popular bar in Greenwich Village with a spooky character, and it is also a great place to grab drinks.
Dizzy's Club, a jazz club, provides great views of the city as well as good drinks and jazz.
If you look into NYC events while you're in the city, you may be able to find some cool parties that are open to the public. Don't be afraid to ask around, either, as there are amazing bars in every neighborhood.
Coffee Shops in New York City
Coffee shops in New York are a staple of the city. You can visit the best to get your day started:
Ralph's Coffee
Maman NYC
Coffee Project New York
Abraco
Little Collins
Two Hands
Best Lunchtime Spots in NYC
When it comes to lunch, New York does it right. Here are some of the best lunchtime spots in New York:
Loeb Boathouse
Amity Hall
Eataly
Olio e Piu
Edgar's Cafe
Final Word
New York City is full of so many exciting sights, smells, sounds, tastes, and feelings. Make the most of your weekend by experiencing as much of this as you can with new lunch spots, nightclubs, coffee shops, and markets.