Do you need to sell your house in 5 days? That might sound like a daunting task, but believe us when we say it's possible. Real estate technology makes it easier than ever to sell your house fast, and if you're looking to sell your house ASAP in New York then there are quite a few things you can do to make it possible.
If you're wondering how to sell your house in 5 days in New York, you first need to decide how you want to sell your house. If you want to guarantee a fast sale within 5 days, you can sell your house to a cash buyer or real estate investor. If you want to sell your New York house on the housing market, there are fewer guarantees of a fast sale but certainly ways to make it possible.
If you live in New York and want to sell your house fast, let's take a closer look at how to sell your house in 5 days. 
Research Cash Buyers in New York
If you need to sell your house in 5 days and want a guarantee, the closest you can get to that is to sell your house for cash to a cash buyer in New York. But make sure you do your research so that you're working with a cash buyer with a good reputation who will make you a fair offer.
What is a cash buyer? They're a company that buys property like yours for cash without middlemen like real estate agents or lenders. That means you don't pay real estate commission fees or have to wait for loan approval. They have the ability to make you an offer as soon as 24 hours based on the condition and status of your property. They don't ask you to make repairs or even clean up because they buy homes as-is. Once you get the offer, it's up to you to decide if you want to accept. And if you do, you can begin the closing process immediately (or whenever you want). Then you get cash in your pocket.
Leave the Key Homebuyers has worked with hundreds of homeowners just like you, many of whom wanted to sell their house fast. Leave the Keys works with you to make sure you feel respected and treated fairly and always makes fair, no-obligation offers based on the market value of your home or property. We buy homes in New York just like yours all the time.
Work with a Renowned Agent
If you decide to sell your New York house on the housing market, you're probably going to want to use a real estate agent to make sure that you are doing everything you need to do to sell your house fast. You can sell your house yourself (otherwise known as For Sale By Owner) but unless you're a real estate expert there are a lot of potential issues that can rise up and cause problems for you.
The downside for working with a real estate agent is that they are going to take a commission fee, which usually amounts to four-to-six percent of the final sale price. That's a pretty big chunk of money that you're going to have to give up which can undercut your potential profits.
The most important thing is to work with a renowned agent if you decide to sell your house this way. Ask around for who trusted friends and neighbors have worked with in the past. Do your research with online reviews and testimonials. Consider the opinions of people in the community who can vouch for that real estate agent. And ask the agent about how they would go about getting your house sold in five days and if they've done it before.
Offer a 'One Day Only' Sale to Incentivise
One of the best ways to try to sell your house in 5 days is to offer a "one-day-only sale" to incentivize market buyers into acting fast. Using this method requires you to do things a little differently than they're usually done. With a one-day-only sale, you aren't going to be listing your house online or putting up any "for sale" signs.
Using this tactic, your house is literally open for one day, something that you promote beforehand. Buyers are encouraged to show up and make an offer that day. It's not uncommon to get dozens or even hundreds of buyers to show up, depending on the house and its condition. Hopefully, a bidding war breaks out and keeps prices rising. However, you're under no obligation to sell your house even if someone makes the biggest offer.
Market Your House Like It's Your Business
An effective way to sell your house in 5 days is to market your house like it's your business. If you were trying to get people to buy your house the way you might try to get people to buy a product at work, how would you go about it? You might offer some kind of incentive for people to come take a look or make an offer quickly. You'd go all out on advertising and marketing efforts, including signage, online paid ads, and making flyers. You'd treat potential buyers like customers and try to cater to their specific needs. All of this might sound like a lot of effort but if you want to sell fast on the market it's all about going above and beyond.
Sell Your Property As-Is for a Lower Price
If all of the pomp and circumstance of trying to convince market buyers to buy your house fast doesn't sound fun or doable, there is a much easier solution to consider. You can sell your property as-is for a lower price. While this might conflict with your idea of how much money you can get for your house, there are a lot of benefits to selling as-is to companies that buy houses in Long Island like Leave the Keys Homebuyers.
When you sell your house as-is, you don't need to pay for any costly repairs or improvements in order to impress market buyers. You don't even need to clean up or sort out your financial issues. Cash buyers will buy your house in its current condition and take on any issues themselves. That's because they're interested in the potential of the property when they eventually re-sell it for a profit. But a good real estate investor like Leave the Keys will always want to make sure you're getting the best possible cash offer based on the market value of your home.
All you have to do is contact Leave the Keys Homebuyers today and we'll start the process. Once we have all of the information we need, we can make you a fair cash offer as soon as 24 hours. If you accept the offer, we can close on your schedule, which means you could sell your house in 5 days if you work with us.
Leverage Your Relationships to Promote Your House
If you need to sell your house fast, consider how you can leverage your relationships to promote your house. You likely know other people in industries or professions that might come in handy if you're able to call in a favor. You might also be able to ask others if they know anyone looking to buy a house fast. And if you trust the person, you could even work out some kind of arrangement in order to get them to buy your house quickly.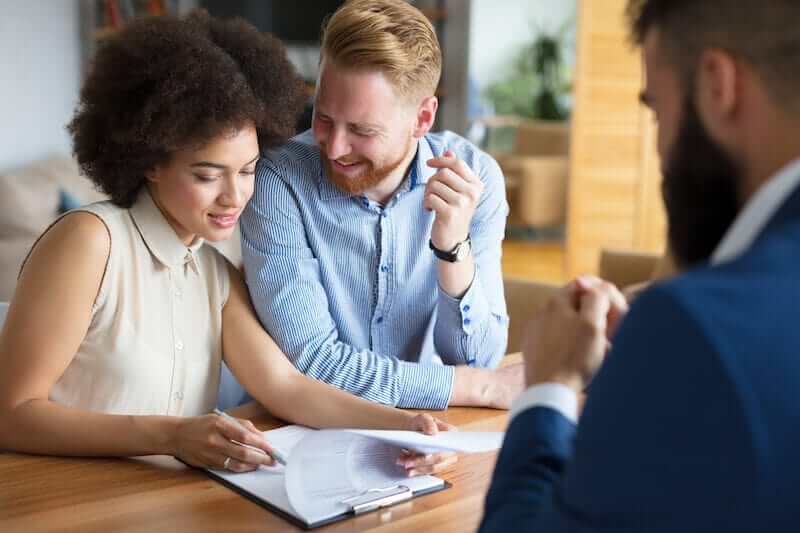 Consider a Cash Home Buyer in New York
If you need to sell your house fast in Buffalo or anywhere else in New York, cash buyers are ideal partners because they can work very fast to buy your New York house. They don't work with middlemen like banks or lenders, so there's no need to wait for mortgage approval. They can make cash offers often within 24 hours and, if you want to move quickly, you can wrap up the entire home sale process within a few weeks. These are just some of the benefits of accepting cash offers.
Leave the Keys Homebuyers works with people who need to sell their New York house fast all the time, so we know how to do it while also treating people fairly. There are lots of types of cash home buyers so make sure you're working with one you can trust.
Conclusion
As you can see, it's very possible to sell your house in 5 days. However, some strategies work better than others and if you want to ensure that you can sell your New York house ASAP, consider contacting Leave the Keys Homebuyers today to learn how!