If a family member recently passed away, you may have to prepare yourself to go through the probate process in New York. Probate helps distribute a deceased individual's assets fairly and follow their wishes when a will is left. Going through probate may establish the validity of a will (if there is one), changing the title to real property, and verifying ownership of assets like stocks, bonds, or bank holdings. But some things aren't probated, like in instances where the right of survivorship exists, i.e., if there is a joint owner of a property or a life insurance policy that cites beneficiaries. To navigate New York probate and determine if you can officially sell a house during the process, you'll want to know as much as you can about New York probate laws. We've compiled some helpful information regarding the legal process and the available options when selling a house in probate in New York.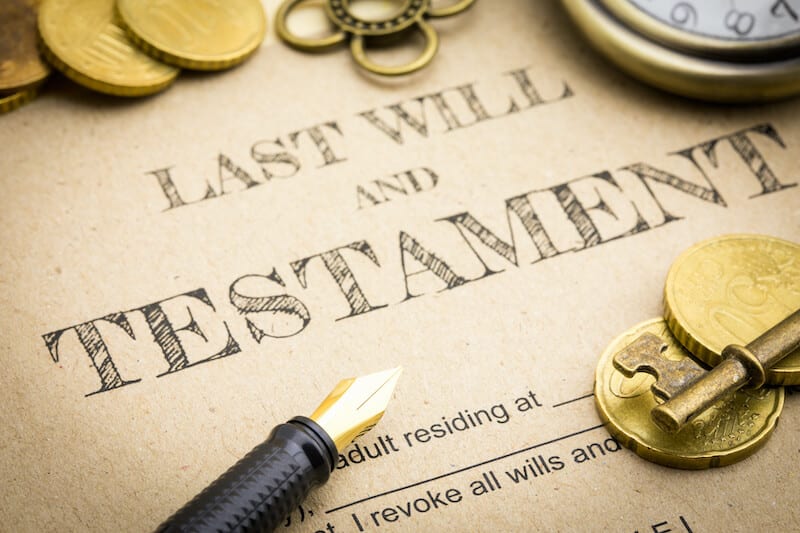 What is Probate and Can You Sell A House In Probate?
Probate is the legal process of determining the validity of someone's will. So, when a house is in probate it must go through various legal maneuvers by the inheritors of the property, the executor of the will, and lawyers involved in the process, to verify who inherits the property or if it needs to be sold through probate court. Probate can be a lengthy, complicated process, but it is a necessary one. However, this process does run a lot smoother when the person leaving it behind also leaves a will.
Can I Sell a House in Probate in New York?
Yes, you can, but the sale proceeds might not be distributed exactly as you would think. If you're the executor of an estate, you can sell property held by the deceased- as long as it was not willed to a beneficiary- to help cover probate expenses.
Once the home is sold, and the proceeds are applied to the estate debts and probate costs, the probate court splits any remaining profits among the beneficiaries.
Probate Process and Laws in New York
New York probate laws require estates to go through the probate process so assets may be adequately transferred to heirs and to settle debts. However, there are a few ways probate can be avoided:
If none of the above apply, then you'll likely have to navigate the probate process.
When a will hasn't been left, the New York probate process can help appoint an executor and establish how assets need to be distributed, but this also means you're at the mercy of the court's timelines.
If a will was left, the process of settling the estate in New York should run smoother. However, it's important to know New York probate laws and the basics of the probate process. Below is a basic overview of the steps of going through probate in NY.
Steps of Going Through Probate in NY:
Step 1: File the original will, death certificate, and a petition for probate with the County Court where the deceased lived. This should be done in a timely manner; however, the law doesn't give a specific deadline for filing probate in NY. The process can take several months, so getting started ASAP is helpful.
Step 2: The court appoints an executor or personal representative to act on behalf of the estate. The court will provide documents showing the person appointed has the authority to take action.
Step 3: The executor is to notify heirs and creditors of the probate. Creditors can submit claims against the estate during this time.
Step 4: The executor is to take inventory of the assets and secure them until probate is completed. During this time, some assets may need to be appraised.
Step 5: The final tax return must be filed, and any outstanding taxes paid.
Step 6: The estate will be dispersed with the remaining assets and distributed as outlined in the will or by state law if no will exists.
These are generally the steps that should be followed for probate to be completed in NY. If you're unsure what to do, you can always have an estate attorney help you with the New York probate process and laws.
What are the Options When Selling a House in Probate in New York
Going through the probate process and trying to sell a house you inherited can be challenging. If the house has been sitting empty for a while or was abandoned after your family member passed away, it may be in disrepair. This is usually the time that family members may discover a hoarding situation. If it's looking like you'll be selling a house in poor condition in New York, you'll want to consider some other alternatives than a traditional home sale.
But before you get started you'll want to find out if it's the best time to sell in New York. If you're planning to list the property with a local real estate agent or you're considering selling without a realtor, you'll want to do it during the buying season.
If you don't have the time to sell by yourself and you'd prefer to save some money on realtor commissions, you can always look into selling to a NY cash home buyer, a house flipper, or property investors.
Selling to a House Flipper
You've seen them on several HGTV shows, people who buy distressed houses in need of renovations or major repairs that they fix up and then turn around and sell to another family. That's basically a house flipper. Selling to a house flipper could be helpful in this situation and without you having to make costly repairs. House flippers would be interested in this inherited property if:
It's located in an area of New York that buyers want.
It's not a historic NY property.
They're able to rehab it and sell it in several months.
It has few structural or major issues.
Selling to a Cash Buyer
You've probably seen those "we buy houses" signs around town but didn't realize that they are cash buyers. Cash home buyers are similar to house flippers in that they purchase homes in need of repairs, but they don't charge real estate commissions or service fees and will even help pay closing costs. They're usually familiar with unique selling situations besides dealing with major repairs like foundation problems, mold, termite damage, or unfinished construction. They are also known to buy houses in preforeclosure, bankruptcy, with liens, code violations, in the midst of a divorce, inherited properties, properties in probate, and much more.
Since you're currently dealing with NY probate, it would be helpful to work with a cash buyer who is knowledgeable about the subject.
You'll just want to do your research before selling to a cash buyer. Anyone can claim to offer cash for a house, so you'll just need to be cautious of scams.
Selling to Property Investors
Selling to a property investor is mixing the best of both worlds: house flippers and cash buyers. Investors purchase houses as investments to either fix them up and resell or rent them for several years. But similar to a cash buyer, they have experience buying homes with unique selling situations and have no problem buying a house in as-is condition. Property investors can either be local real estate investment companies or single investors.
If you're interested in finding companies that buy houses in New York, a reputable local real estate investment company would be Leave The Key Homebuyers.
They are a family-owned company, so if you're interested in working with a local we buy houses in Suffolk County or Nassau County company, contact Leave The Key Homebuyers today! They can make you a competitive cash offer within 24-hours and close within as little as 5-days. They also don't charge agent commissions or fees and will help pay closing costs. Their home buying process is very simple and includes no repairs, no agents, no waiting, and no worries.
Final Thoughts
Truthfully, selling a house that's in probate will require a specific process. Remember proper filing with the court is required, and more than likely, the court will need to approve the sale. This process could take 45-60 days, maybe even longer. If you were to add selling the traditional way with a real estate agent, then the timeframe just got extended.
During this period of time, the executor is to pay taxes, insurance, and utilities for the house. This can be costly on its own, but adding an agent fee for the commission can make it even worse. Leave The Key Homebuyers can help reduce this to-do list to something more bearable.
Leave The Key Homebuyers makes it possible to get a competitive cash offer for your inherited property while bypassing the messy NY legal process.
If you want to sell a home in probate, here is how easy it is with Leave The Key Homebuyers:
Contact Leave The Key Homebuyers via phone or website for a cash offer on the probated property.
Schedule a walk-through with them at your convenience, and then get your cash offer. Don't forget to file a petition to sell the property.
Wait for the New York probate court to approve the petition filed.
After the court approves, schedule the closing with Leave The Key Homebuyers.
Leave The Key Homebuyers can make the probate process a lot easier for you, giving you a chance to breathe a sigh of relief during this difficult time. Consider getting started today!
We hope you found this blog post helpful however the material and information in this article are for general information purposes only. You should not rely upon the material or information within this article as a basis for making any business, legal or financial decisions. Be advised to seek the advice of a New York estate attorney regarding your probate situation if you have any questions or want to learn more about New York probate laws.