There are a ton of fun things to do in NYC, especially for couples. However, it can be easy to get distracted by mundane daily life and miss out on the countless romantic things that pepper the big apple. Having fun together as a couple is a huge part of any healthy relationship, so we've curated a list of some of the most romantic things to do in Brooklyn, NY.
Whether you are a new couple or have been married for years, never underestimate the power of a romantic date. From sightseeing to ice skating, live music, or a helicopter tour, here are our best things to do in Brooklyn to ensure your perfect date night.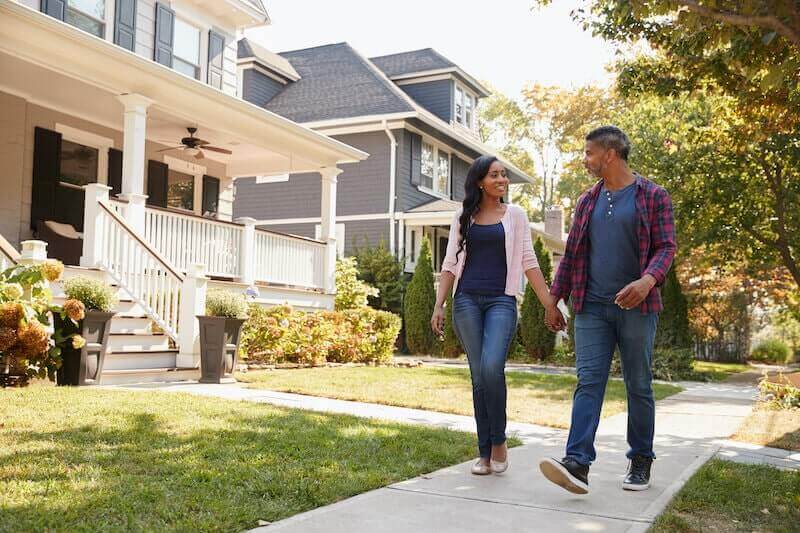 Romantic Walks in Brooklyn
One of the most romantic things to do in Brooklyn for couples is to take a walk. It may seem simple, but NYC is home to many iconic landmarks, and Brooklyn often offers some of the best views. By far, one of the most notable romantic walks for a date idea is the Brooklyn Bridge.
This historic bridge spans the east river and offers magnificent views of the Manhattan skyline and the Statue of Liberty. You can access the Brooklyn Bridge any time of day, but the sunset is breathtaking. The pedestrian walkway is just over one mile long, giving you and your partner plenty of time to take in the magic.
Another idea for a romantic date night in Brooklyn is the Brooklyn Botanic Gardens. There is nothing more romantic than walking through a beautiful flower garden together, hand in hand. They also offer a variety of classes that you can take, including watercolor painting classes, community greening, and perfume-making classes.
The romantic atmosphere of Brooklyn Botanic Gardens is unique, making it one of the most popular wedding spots in Brooklyn. You will love the garden's fantastic assortment of greenery and blooms, which fill the air with their sweet aroma. After dark, candle-lit pathways only add to the romantic ambiance.
Finally, the walk that will give you one of the best views of Manhattan is found in DUMBO, aka Down Under the Manhattan Bridge Overpass.
What was once filled with factories and smog now holds some of Brooklyn's finest and most romantic shops, homes, and architecture. Brooklyn Bridge Park offers stunning views of the city, and the cobblestone streets in DUMBO truly set the scene for a romantic getaway.
Romantic Restaurants in Brooklyn
It may be cliche, but we can't skip over the most common setting for a romantic date night— dinner for two. New Yorkers are nothing if not famous for having food offered at every corner. Breakfast, brunch, lunch, dinner, or midnight snack— there will always be food nearby. However, our top five picks for the most romantic restaurants in Brooklyn are here.
The River Cafe has been around for over 35 years and has made itself a worldwide culinary reputation. Located just underneath the Brooklyn Bridge, it offers breathtaking views of the Manhattan skyline, making it the perfect romantic date night idea for couples. Live piano music plays while you dine on some of the most impressive American cuisines New York City has to offer.
This fine dining experience is available by reservation only, and the cafe enforces a strict dress code, including requiring suit jackets for gentlemen. Indoor and outdoor tables are available, including a fantastic waterfront view.
Frequently praised by many reputable sources such as the NY Times and Wall Street Journal, this high-class oyster bar can take walk-ins of up to 5 people or reserve more significant portions of their restaurant for events and group gatherings. They boast about their extensive liqueur collection and their dedication to preserving tradition.
Luxurious tables are available indoors or in their garden center, or walk-in guests can often be seated at their horseshoe bar. The old-time decor and dim lighting give the place a romantic, traditional feel. It is a fun, exciting place to go for couples in Brooklyn.
If fancy dress codes and expensive dishware aren't what you're looking for, Convivium may be your place. Since opening in 2000, this authentic Italian restaurant has become known as a warm, hospitable part of the community. Their theme combines simplicity with taste and is intimate yet homey.
Reservations are encouraged, but Convivium Osteria does accept limited walk-ins, both of which can be seated indoors or on their sidewalk patio. The antique decor, rustic lanterns, and candlelit lighting make this one of the most romantic places in Brooklyn.
This authentic Mediterranean restaurant is located right underneath the Manhattan Bridge, giving patrons a breathtaking view of the waterfront day or night. Its large, glass-paned windows allow great natural lighting for indoor diners. Outdoor dining is incredibly romantic at night, with dimly lit Christmas lights lining their patio.
Celestine has become a large part of the DUMBO community since opening in 2017, with their seasonal cuisine being a local favorite along with their classic cocktails. It is a must-try on our list of romantic things to do in Brooklyn for couples, and its unique, friendly atmosphere makes it a commonly used wedding venue.
This unique French bar and restaurant in Bushwick offer something for everyone, from mid-morning brunch to a late-night life scene. Their unique, authentic French dishes are made fresh, and their prices are kept low to accommodate patrons of all lifestyles.
Their indoor dining gives off a quaint French diner vibe, and the beautiful outdoor garden area is filled with a variety of greenery, making for a truly romantic experience. Live music is often played during meal times, and their fully stocked bar is a great place to escape the bustle of the city.
Picturesque Places in Brooklyn
You will likely want to document your time in the Big Apple, and there's no better way than finding the perfect photo spot to explore with your romantic partner.
Forget Times Square, Brooklyn has a wide selection of perfectly picturesque places to capture amazing romantic photos that will surely be insta-worthy. Many of the areas previously mentioned as being some of the most romantic places in Brooklyn are equally photogenic.
The Botanic Gardens
No matter what time of year, you are guaranteed to find an awe-inspiring backdrop for a romantic photo with your partner at the Brooklyn Botanic Gardens. Flowers, greenery, and excellent natural lighting from the great outdoors never cease to be a photographer's ideal scenario.
Brooklyn Bridge Park
In addition to the Brooklyn Bridge itself, Brooklyn Bridge Park has views of both sides of the East River, and you should have no trouble finding yourself the perfect stage for a photo op. Depending on your chosen spot, you could even get the Brooklyn and Manhattan Bridges in your background.
The first public park ever to have been built in the US, Central Park has so many beautiful things to see that it's impossible to view them all in one day. East Meadow is one of the most picturesque places if you're looking for a country-side vibe, or visit the West Side to see The Lake and Bow Bridge or Cherry Hill.
Valentino Pier
Located in the Louis Valentino, Jr. Park and Pier, this historic site offers one of the best views of the Statue of Liberty. It is stunning at sunset, but as long as it's a clear day, this is one of the most romantic things to do in Brooklyn.
Marsha P. Johnson State Park
This grassy area is a fantastic place to take in gorgeous waterfront views and makes for the perfect romantic photo. You'll often find an array of wildlife and local sunbathers lining the ground, and couples in Brooklyn often come here to enjoy a romantic sunset. The Empire State Building and the World Trade Center can be seen at this state park.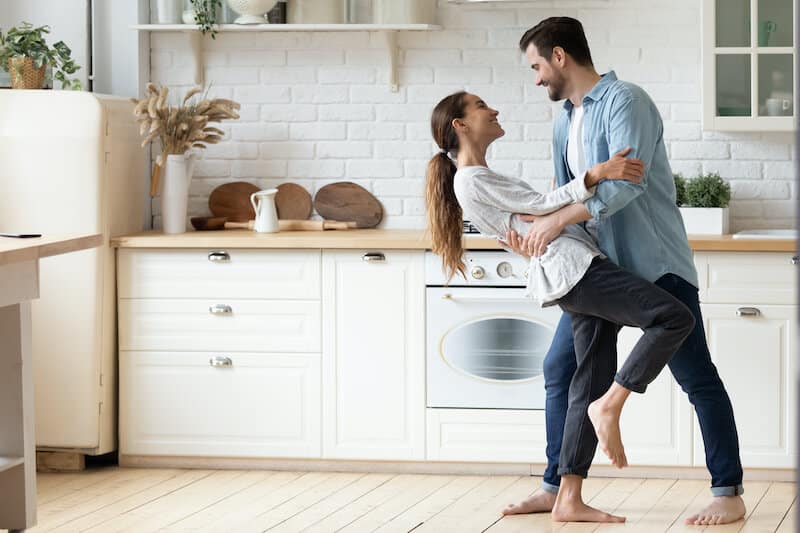 Romantic Things to Do in Brooklyn
Though we've listed some of the best romantic things for couples to do in Brooklyn, NY, the list is far from complete. The options are endless; there are so many romantic things to do in Brooklyn that could keep you and your partner in the borough for quite some time. Here are some more ideas.
Visit Coney Island
Go on an After Dark River Cruise
Go for a horse and carriage ride
Take a picnic at your favorite spot
Rent a rowboat
Visit a Brooklyn observation deck
Enjoy drinks at a rooftop bar
Go ice skating
Search for a speakeasy
Go on a cruise
Take a bike ride
Go coffee shop hopping
Take a cooking class
Visit Prospect Park
Visit the Brooklyn Historical Society
Conclusion
From Chelsea to Williamsburg, to lower Manhattan or Queens, there's a place and date for everybody. However long your stay in Brooklyn, New York, you are bound to find the perfect romantic date ideas with the options we've listed.
Maybe one date will consist of a romantic walk to your restaurant of choice, followed by a fantastic photo op. The possibilities are endless, and you and your partner will feel the love.
If you've fallen in love with having a romantic date here, it's easy to find someone who wants to sell a house fast in New York. Or if you know someone who wants to sell, we buy houses NYC. Even Nashville cash home brooklyn. Be sure to check us out!