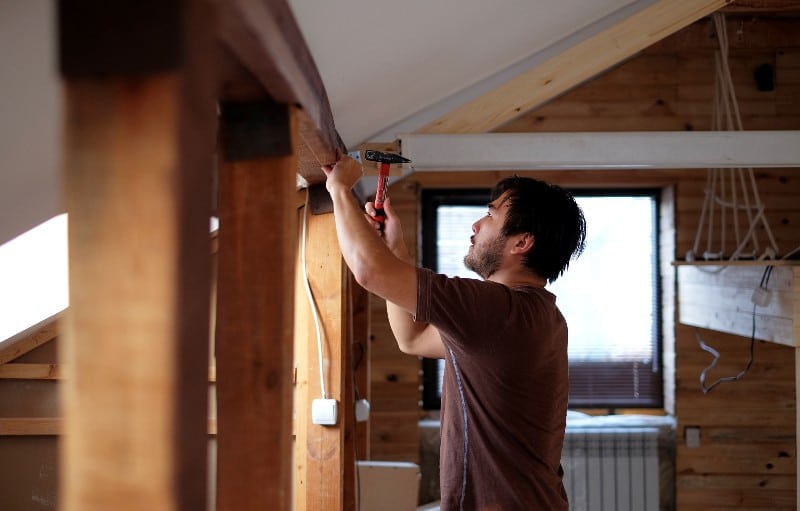 Are you looking to complete a home sale in New York at a good sale price? If so, speak with a real estate agent about the benefits of renovations to increase your list price or get large offers from potential buyers. If you complete enough impressive home improvements, you may even have a bidding war on your hands.
Yet, you will first need to learn the average cost to fix up a house to sell. So, how much will you pay for landscaping work? How much are minor and major repair costs?
Before you immediately hire a contractor, you must also determine which upgrades to make. In the guide below, we will answer all your questions about the average cost to fix up a house to sell in New York. Read on to find out the costs of home repairs.
Determining Fixes To Make on Your House
Prospective buyers do notice the curb appeal of a house. As such, you'll need to improve the landscaping in the front yard, add a coat of paint to the front door, and potentially install a new mailbox. These steps will improve the first impression of home buyers.
Home sellers should also consider completing several DIY projects. For instance, you can easily paint the interior of your home by yourself to increase the home value. Don't forget to remove light fixtures, hardware, curtain rods with curtains, and door hinges before you paint.
You will also need to maintain the doors in your home. If your doors start sticking during more humid times of the year, you will need to use a carpenter's plane to remove a small amount of wood from the door's edge. You can also remove squeaking from doors by adding oil to lubricate the hinges.
Another simple DIY project you can complete is caulking faucets, showers, and tubs. You will first need to remove the old caulk and add new caulk strips. Another simple step you can pursue is to repair a leaky faucet by yourself.
Lastly, you can unplug a clogged toilet without hiring a plumber. All you need is to check whether a toy or another object was accidentally dropped into the toilet. If not, then use a plunger to remove the clog.
Other than a few DIY home improvement projects, you can increase the total cost of your home with a kitchen remodel. Usually, upgrading your kitchen or bathroom tends to increase your home's value the most.
Homeowners can also find out which upgrades to make and what to repair by hiring a home inspector before beginning a real estate transaction. A home inspection will show which home improvements will help increase your home sale price.
Generally, the most important home repairs include HVAC fixes, roof repairs, electrical upgrades, repainting the interior and exterior of the house, and deep cleaning of the residence.
Calculating Costs To Fix Your House
One way to calculate the average costs of fixing up a home is by using the square foot size of the property. The square-footage rule involves spending at least $1 per square foot of the house to make yearly repairs.
However, depending on your location, it may not necessarily show the cost. For example, roof replacements may cost much more in an urban city than in a rural location in Oklahoma.
When you buy a house, you should consider putting away a certain amount in a savings account to pay for any home repairs over the years. You should likely set aside anywhere from about $2,000 to $3,000 yearly for upgrades.
Another potential rule is to use 1 percent of your home's purchase price to complete maintenance and repairs. Therefore, a $300,000 house may have about $3,000 in repair costs every year. Yet, other experts state that you may need to set aside as much as 2 or 3 percent of the purchase price. Also, an older house or a fixer-upper may cost more in repairs.
When you begin calculating costs to fix your house, you will need to list the home repairs you're planning. You will likely need to add the following to your list.
Interior and exterior painting
Flooring renovations
Kitchen remodeling projects
Installing modern kitchen and household appliances
Bathroom remodels
Insulation improvements for the walls, floors, and attic
Door and window replacements or fixes
You will also need to add exterior home improvement projects as part of your costs, such as:
Roof repairs or replacements
Rain gutter improvements
House siding replacements
Installing a new garage door or renovating the garage
Improving the landscaping and fencing
Furthermore, you'll need to check the septic system to ensure it is working properly. Otherwise, a contractor may need to fix it. If you have a pool, you'll also need to ensure it's taken care of and looks appealing.
You will need to cover the fees of materials and labor costs for each home improvement project you choose. An expensive project may include knocking down a wall, which can cost up to $500. Further, finishing an entire basement can cost at least $10,000. For plumbing and electrical work, expect to pay $150 per hour.
Lastly, you will need to cover the costs of building permits for major renovations, which can add $1,000 to your overall remodeling costs.
Average Cost To Fix up House To Sell
Generally, the average cost to fix up a house to sell reaches about $21,000, which covers repair costs and realtor commission fees as part of closing costs. However, 25 percent of home sellers who made improvements to their property sold above their list price.
Therefore, despite the high costs of renovations, you can likely get back much of the money once you sell the property. For exterior home repairs, you may find yourself paying an average of $4,900 for lawn and landscaping work, up to $1,000 for a new door, and as much as $9,000 to replace all the windows.
Interior home remodeling projects have a wide range of costs. For instance, you may pay anywhere from $5,000 to $25,000 for a bathroom or kitchen remodeling project. Finishing a basement may cost an average of $18,000, while interior painting may cost about $1,200.
While these costs may seem high, you'll find that you can get a good return on investment (ROI) for many of these home improvement projects. The typical minor bathroom remodels can even have a 102 percent ROI on average. Landscaping work has a 100 percent average ROI, while minor kitchen remodels have a 98 percent return.
Yet, you'll still need to make a budget and find the money to complete home repairs if you want to increase your house's value.
How to Budget for Fixing up Your House To Sell
Once you have made a list of home improvements, it's time to start prioritizing and picking which repairs and renovations are most important to complete. Next, you will need to conduct basic research on how much each project will cost, including materials and labor charges.
Don't forget to add the fees for minor repairs, such as the costs of paintbrushes, rollers, and paint. Then, you can save up over time to have enough money for renovations. For instance, you may want to skip a vacation or a few months of take-out. That way, you can save on these expenses.
Another way to increase your home repairs budget includes completing as many DIY projects as possible. Doing so can help save on labor costs while improving your home's value. You can also shop for supplies whenever hardware stores have more deals and discounts.
If you have not saved up enough money for home repairs and cannot wait any longer to sell your property, you may want to take out a home equity line of credit to cover the costs of repairs. However, you need to have the income necessary to make regular payments on these lines of credit. Otherwise, the bank could foreclose on your house.
Conclusion
To increase the value of your home, you will need to complete specific renovations. With the information above, you should now know the average cost to fix up a house to sell in New York. Once you've completed all necessary repairs and the home staging process, you're ready to put your home on the real estate market.
However, if you need to sell a house fast in Brooklyn and avoid the hassle of repairs, you can bypass making any renovations and sell directly to cash home buyers in New York. That way, you can avoid working with a realtor and save on real estate agent commission fees.
Generally, cash buyers include companies that buy houses in any condition. They also don't need to wait on mortgage approval, so you can complete the sale in a few short weeks.
We buy houses New York City residents enjoy, so give us a call today!