What Is There To Do On Long Island This Winter?
Just because the winter is approaching doesn't mean it's time to stay at home until spring. There are so many fun things to do on Long Island in the winter and this year is no different. From places to go, things to see, and adventures to be had, Long Island is a real winter wonderland. So if you're looking for ways to stay busy, here are all of the things to do on Long Island this winter 2020.
Things To Do On Long Island This Winter
Winterfest
The 12th annual Winterfest comes to Long Island's East End between February 7 and March 8. Across the North and South Forks, you'll find a five-week celebration that includes everything you could possibly want to do. There are wine and craft beer, live music, art galleries, great restaurants, theatrical performances, and much more. It's an ideal weekend getaway (or five-weekend getaway) and a great way to see how Long Island's eastern side is more than just summers in the Hamptons.
Go Ice Skating
Is there anything more quintessential in the winter than taking the kids out on an ice skating rink for some skating fun? Both Nassau and Suffolk counties are full of ice skating rinks for you to choose from. If you'd rather keep it indoors, head to Port Washington Skating Arena, where general skating is available for everyone on the weekends. Those looking for some outdoor skating can find it at Christopher Morley Park in Roslyn. And if you want your skating to come with a great view, go to The Rinx at Harborfront Park in Port Jefferson, where you get a nice harborfront view.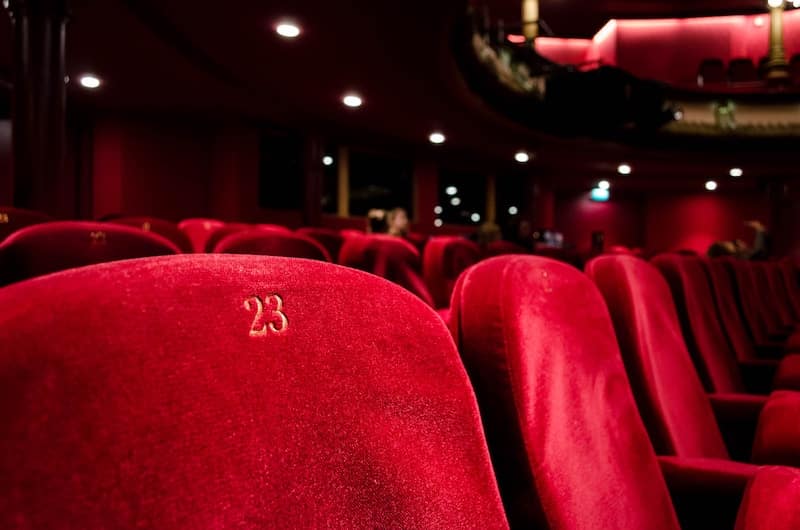 Go See a Show
There are plenty of places where you can enjoy some family-friendly theater for a cozy day indoors enjoying the arts. The John W. Engeman Theater in Northport has Matilda and Million Dollar Quartet on the winter schedule. Theater Three in Port Jefferson is showcasing Driving Miss Daisy and more this winter. Meanwhile, Bayway Children's Theatre has kid-friendly shows such as Little Mermaid and Frosty the Snowman.
Take A Hike
Who says you have to stay off the trails in the winter? A warm winter day is an ideal time for hiking or short walks in the woods. And there are lots of places where you can enjoy the winter scenery. Garvies Point Museum and Preserve includes marked trails outdoors while Caleb Smith State Park Preserve is a fun place for an outdoor walk. The Quogue Wildlife Refuge includes seven miles of nature trails while the Sweetbriar Nature Center is 54 acres of woodlands where you can hike along the Nissequogue River.
Long Island Children's Museum
Kids will really enjoy spending all-day in this hands-on museum. The 14 exhibits here include interactive galleries, a theater with family-friendly shows, bubble-making, a percussion instrument room, a climbing sculpture, and more. Good luck getting everyone to go home after a few hours here.
Cradle of Aviation Museum
Kids and parents will both find something interesting to see at the Cradle of Aviation Museum and Education Center. With a focus on Long Island's contributions to flight, you'll be able to experience a true aerospace heritage of discovery. From the hot air balloons of the early 20 century to modern planes built by Grumman, you'll learn all about the impact that Long Island had on air travel. The museum also features an IMAX Dome Theater (the only one on Long Island) and a Mars-themed cafe.
Seal Cruises
The winter months bring the seals out and make it a great time to learn about these special creatures who swim in the waters just off Long Island. There are tours year-round but only some of the cruises take place in the winter so keep an eye out for companies that do that, such as  Captain Lou's Seal Watching tours, which go out in the winter and spring. Be sure to book a reservation in advance as they fill up.
Cold Spring Harbor Whaling Museum
When you want to get the spirit of the ocean without getting in the ocean when it's freezing, head indoors to the Cold Spring Harbor Whaling Museum, which tells the story of the town's whaling port history. It's not a big museum but it's full of interesting artifacts and offers some fun children's activities throughout the year.
Long Island Aquarium
Another way to experience Long Island's sealife experience without being outdoors is to head to the Long Island Aquarium & Exhibition Center.  They have all kinds of animals for you to see, from alligators to octopus to all of the sharks in the shark tank. The winter months also feature lots of fun events for families and kids, including sleepovers. It's also a fun place for a birthday party or meeting up with friends.
Nassau County Firefighters Museum
The Nassau County Firefighters Museum and Education Center is a huge interactive facility where you can learn about and experience the tradition of firefighting. Not only learn about the history of firefighting in Nassau County but also have fun ib the interactive gallery. Not just a fun day out but also a way to learn how to protect yourself when making fires to stay cozy this winter.
HarborFrost
HarborFrost is a yearly celebration of winter in Sag Harbor every year. You'll get to enjoy live ice carving demonstrations, ice sculptures along Main Street, live music performances, and indoor children's activities. Plus, it's a good excuse to take advantage of all the shopping and dining you can do in Sag Harbor. And they top it all off with fireworks at night.
Long Beach Polar Bear Club
Think you can handle a dip in the Atlantic Ocean in the middle of winter? Then take your chances with the Long Beach Polar Bear Club on Sunday, February 2, 2020, for the 20th Annual Super Bowl Splash. Benefitting Make-a-Wish, this event brings people out in all kinds of costumes for a good time and plenty of post-swim fun as well.
No matter that your plans are this winter, Long Island is a wonderful place to spend time with family and friends. We also understand that if you've got a house that's preventing you from having a great winter, it might be time to think about selling.
Leave The Key Homebuyers is a real estate solutions company that buys houses on Long Island for cash and can close fast. If you'd like to sell your home and avoid the hassle of listing, fill out the form below or give us a call.