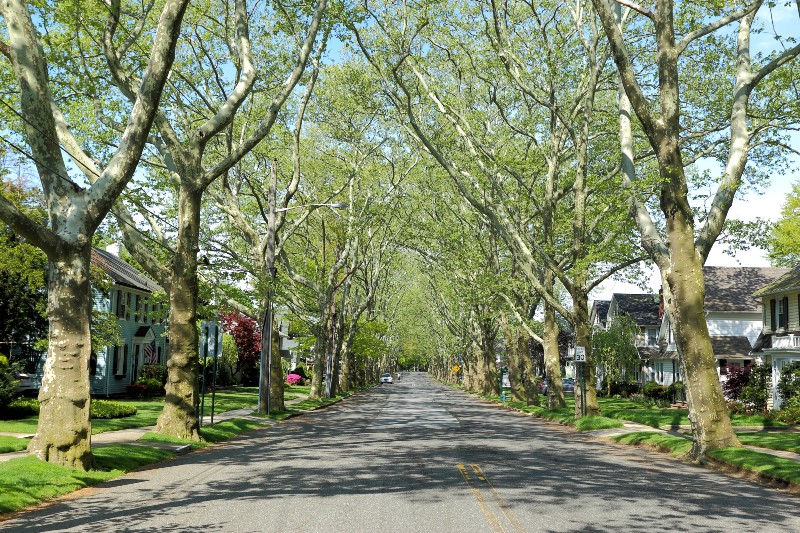 Moving to New York City is exciting, but safety should come first in every situation. So, if you are considering a move to the borough of Queens for work, your first question may be, "is Queens safe to live in?"
There are plenty of fun things to do in Queens, the largest borough in New York City. From Forest Hills to Rockaway Beach, there are many housing options. You may consider an apartment in one of many high-rises or a charming Tudor.
Either way, accessible public transportation can take you to other neighborhoods in Queens, like Long Island City or Jamaica, near Forest Park. It can also bring you to the heart of Manhattan, Brooklyn, Staten Island, and the Bronx. You're also close to LaGuardia Airport and international travel.
Queens has a lot to offer, but it is crucial to research whether it is safe for you and your family before committing to the move. If you have children, thoroughly vet the area of your local elementary and high school. Use a Queens neighborhood map to find the safest ways to get home, especially from the club if you enjoy New York nightlife.
Queens is an ideal borough for families since it has a better reputation than the other boroughs, but it is still worth evaluating the crime rates and crime maps of different parts. Most of the time, safety will come down to your neighborhood, so be sure to look into your area to know how to stay safe.
Read on to learn about the crime rates in Queens, crimes by type, and local response times.
Is Queens a Safe Place To Live In?
Queens is a generally safe place to live, especially relative to the surrounding boroughs. Manhattan, Brooklyn, and the Bronx all have higher crime rates than Queens, making Queens one of the safest places young professionals or families can live in the whole city.
Not only is the environment safer, but due to real estate considerations it is also less costly to live in a Queens home than a midtown Manhattan or Brooklyn apartment.
However, it is hard to reduce Queens to "safe" or "not safe." There are 91 neighborhoods within the borough, each of which has a distinct personality. Some of these areas include:
Forest Hills
Kew Gardens
Ridgewood
Woodside
Flushing
Woodhaven
Jackson Heights
Astoria
Bayside
The Rockaways
Long Island City
Ozone Park
Jamaica
East Elmhurst
Middle Village
Corona
Rego Park
Sunnyside
Bellerose Manor
Kew Gardens and Forest Hills are among the safest neighborhoods. Meanwhile, Jamaica and Astoria are known for their comparatively high crime rates. Look into a neighborhood's violent and property crime rates before you move to ensure you find a safe neighborhood.
Although many consider Queens a very safe borough, crime still exists. All New Yorkers have to keep in mind the proper safety protocol for living in an urban area. Never walk alone, carry some form of self-defense, install a home security system, and call 9-1-1 in emergencies.
Otherwise, if you find the safety is up to par, you should look into selling your house fast and moving.
Queens Crime Rates
Most residents of Queens know that crime exists. However, they do not feel like it impacts their everyday lives. Let's look at some statistics that show exactly how much crime is happening in Queens, and how it compares to the national average.
Queens has a violent crime rate of 3.25%. For reference, this number is lower than every borough except Staten Island, which has a significantly smaller population than Queens.
Violent crimes can include:
Assault
Murder
Robbery
Rape
Sexual assault
The borough's property crime rate is 11.22%, placing it far under Manhattan's 20%. Below are some common property crimes:
Burglary
Trespassing
Arson
Criminal mischief
However, these are the overall crime statistics for the whole borough. There are safe areas of Queens that are untouched by these numbers. Alternatively, some of the most dangerous neighborhoods have sky-high crime rates that may worry you or your family.
Statistically speaking, East Elmhurst is one of the safer areas of Queens. Queens Blvd. traverses the heart of East Elmhurst and its home to many shops, co-ops, and restaurants. Its violent crime rate is 3.308%, and its property crime rate is only 11.27%.
Forest Hills surpasses East Elmhurst in property safety. As one of the nicest neighborhoods in the borough, it has a property crime rate of 9.376% and a violent crime rate of 3.312%.
Meanwhile, Middle Village has some of the lowest rates of all. Its property crime rate is 5.976%, far below any other neighborhood. Its violent crime rate, including rapes and murders, lies low at 3.219%.
You are in luck if you wish to move to Kew Gardens. It has the best rates in Queens, with 4.49% for property crimes and 2.367% for violent crimes. Remember, you must always be alert and install a security system, even if you live in an area with reasonable crime rates.
Astoria is one of the most dangerous neighborhoods, with a property crime rate of 27.94% and a violent crime rate of 4.225%. These numbers mean a crime occurs every hour and 8 minutes in Astoria.
Jackson Heights has a higher violent crime rate than Astoria at 4.901%, however, its property crime rate is significantly lower at 15.89%, not including vandalism, drug crimes, or animal cruelty. Remember that even though the crime rate is higher, it is also the most densely-populated neighborhood per square mile.
This difference is one of the reasons that you should learn the specific crimes in your neighborhood to know what you are actually up against since violent crime and property crime are general terms.
Queens Crimes by Type
Below, find specific crimes that occur in Queens and determine whether they pose an authentic threat to your safety.
Murder
Murder is not a common crime in Queens. Even Jackson Heights, one of the "less safe" areas of the borough, has a murder rate lower than most American cities. The highest chance of becoming a murder victim in Jackson Heights is 1 in 43,191.
Long Island City has one of the highest murder rates in Queens, which is still lower than most U.S. cities. Your chances are as high as 1 in 15,794 but as low as 1 in 41,759.
More murders occur in the east, further away from the East River, which is west of Queens.
Assault
Assault rates vary between neighborhoods. Regarding assault, Elmhurst, Queens is more dangerous than 86% of cities, but Ridgewood is safer than 60% of cities, with 31 per year in the westernmost areas. Southeast Ridgewood has even fewer assaults per year at 3 per year.
Assault in Queens, like elsewhere in New York City, has risen against Asian residents in particular since the COVID-19 pandemic. These are hate crimes, and important to keep in mind when moving to Queens.
Kidnapping
Kidnapping is not an outstanding issue in Queens, but it does occur. In Sunnyside, about ten kidnappings occur per year in the center of the city.
Sunnyside residents vouch for the easternmost part of the area, where approximately 0 kidnappings per year occur. If you have young children, consider moving as far from the East River as possible to avoid kidnappings, no matter the neighborhood.
Burglary
East Elmhurst, Middle Village, and Forest Hills are among the best neighborhoods regarding burglaries. These areas are safer than 96% percent of American cities. Middle Village has a burglary rate of .79 per 1,000 city residents.
Astoria has a higher burglary rate at 2.77 per 1,000 residents, which is still safer than 74% of American cities.
Vehicle Theft
Vehicle theft is a more common crime in some neighborhoods. Surprisingly, Middle Village has a higher vehicle theft rate than other areas in Queens, coming in at around .97 per 1,000 residents. The higher rate is likely because of the number of high-end car models. Still, it is safer than 53% of American cities.
If you live in Middle Village, consider finding a trustworthy parking garage rather than street parking.
Local Responses in Queens
If you are ever in an emergency, it is imperative to call 9-1-1 so that the NYPD can immediately report to the scene. Reference the NYPD's record of emergency response times for your peace of mind.
Over a nine-year-long period, the NYPD's shortest response time to a non-critical situation was 13 minutes and 2 seconds. The longest that non-critical callers had to wait for emergency services was 28 minutes and 2 seconds.
Those in serious emergencies have had to wait for 15 minutes and 32 seconds at the absolute longest. The lowest time in recent years was 8 minutes and 62 seconds.
The NYPD responds to critical emergencies in less than 10 minutes on average. Typically, response times are as low as 6 minutes. Of course, there have been outliers in the last decade, like 27+ minute responses.
Most Queens residents either believe local police are always visible, or if they aren't, that they at least respond quickly.
Queens response times are quick considering city traffic, but if it is not fast enough for you, remember we buy houses Queens.
Final Word
You should be proud of yourself for prioritizing safety before making a big move. Queens is a very safe place to live, especially if you choose the right neighborhood and take proper precautions. Consider the most prevalent crime type in your part of Queens, and do everything you can to prevent it. In sticky situations, rely on the NYPD.
Finally, Congratulations on becoming a "Queensite!"
If you already live in New York and decide to move to the largest borough, find cash home buyers in NYC to simplify the process. Residents who decide they need a change of pace can sell a house fast in New York City.