When it comes to selling a condo in Long Island (or any real estate property), there is a triad of considerations – time, money, and convenience. Everybody wants to sell quickly, for a higher price, with the least amount of stress. 
While many of these might be in conflict (the easiest way to sell can often result in the least security or the lowest price), there are ways to sell quickly without compromising on price or convenience. 
Tips On How to Sell a Condo Quickly

Ways to Sell a Condo on Long Island
Selling a condo is a little easier than selling a townhouse – you don't have to take care of the exterior in terms of maintenance. Electricity, security cameras, and roofing are typically maintained by the community, not the owner. Condos sell faster than townhouses, even in market downturns. They have lower maintenance costs and sell for less overall. 
But regardless of what kind of property you are selling, there are a number of things you can do to get it sold as soon as possible. 
Price Correctly

– A common mistake made by many sellers is to price the property for more than it is worth, with unrealistic expectations. The end result will be that you won't sell your house. Why would a person buy a more expensive house in the same area? Do your research and find out a reasonable price for properties in your locality. 

Maximize Sales Potential

–  Appearances are everything, and none more than in the real estate industry. The pictures you submit of the house have to be top-notch, displaying the house in the best possible manner. You are not just selling a home – you are often also selling a neighborhood and a lifestyle. 

Don't Move Before Sale

– It's harder to sell a home when you have moved out. The house fails to have that 'lived in' feel to it and things start to break down more rapidly than you might think.

Give Accurate Information

– Make sure all contact information is easily displayed on the listing page. Don't try to make a hard sell with the buyer over the phone when they are only looking for simple information on the house. 
Using a Real Estate Agent
In order to sell your condo on Long Island, it needs to be placed in front of the right eyes. The classical approach to this is to use a real estate agent to list your house on a marketplace. One of the biggest benefits of the real estate agent is that the property is listed on multiple listing sites ('MLS'). Agents pay fees to list houses on these MLS databases. 
However, this is no guarantee of getting the house sold quickly. It's quicker than doing it yourself if you don't understand the market. Just make sure you get a reliable agent with a track record for a quick sale. Don't be afraid to mention to the agent that your priority is a fast sale, and they can market it accordingly. 
According to the National Association of Realtors' 2018 Home Buying Report, using a real estate agent is actually slower than selling the house yourself. 58% of FSBO ('For Sale by Owner') homes were sold within 2 weeks. 
However, the same report noted that this is because the buyer and sell knew one another beforehand, streamlining the entire process. It's also worth mentioning that these FSBO homes sold at a far lower average than real estate homes ($200,000 median against $280,000)
The report further noted that most people who bought homes really didn't want to deal with electricity/plumbing problems. People want to have the houses fully functional before moving in, even regardless of offers that would cover the expenses of a repair. 
How to Sell a Condo by Owner 
It is becoming increasingly common to sell a house directly by the owner without a third party. But it is still quite an intensive process with lots of work that needs to be completed. If you decide to sell the house yourself, it could get sold more quickly, depending on how efficient you are. 
Keep in mind there are many pitfalls to be avoided when selling yourself. You may still have to pay the 3% commission for the buyers' agent if they are using one. If you price the house too high, it could sit on the market perpetually. And there is a ton of marketing for you to do on social media and with brochures.  
The upside is that selling a condo is easier than selling a regular house in many respects. If you are in a well-respected condominium community, then the marketing of this may assist. The community living might have attractive features such as a garden, pool, restaurants, and other amenities. You can sell the entire condo lifestyle and the surrounding neighborhood. 
Another benefit of selling the condominium is that you are not responsible for the repair and upkeep of general living areas. Condo owners pay fees that cover general maintenance, security,  and major repairs. Be sure to mention all of these benefits when selling to get the deal done as quickly as possible.
Maximize Open House Potential
Regardless of whether you are going to use an agent or sell the house yourself, you will need to have an open house where people can look at the property. Potential buyers will want to look at the property before making an offer. Here are some ways to improve the property before the open view:
New Paint –

A fresh coat of paint on the interior will add a lot of appeal to the entire property, freshening it up. As a condo owner, you are not responsible for the outside of the property, as you don't own it. 

Cleanliness

– Get a professional cleaning company to clean every speck of dust from your home. This includes mirrors, the oven, the bathrooms, bedrooms, kitchens, surfaces, etc. You can also do it yourself, but it will take the entire day to do a thorough job. Declutter the space and hide valuables away. 

Functionality

– The water in all taps must work, as should the electric, lightbulbs, and heating. Hinges on doors should be oiled and function smoothly, and anything broken should be repaired. 
These are the three basic elements for the open view. You can take it a step further with clever use of lighting and incense/scented candles. When doing the open home, don't just let anybody come to visit. Make sure they are genuinely interested in the property, where possible.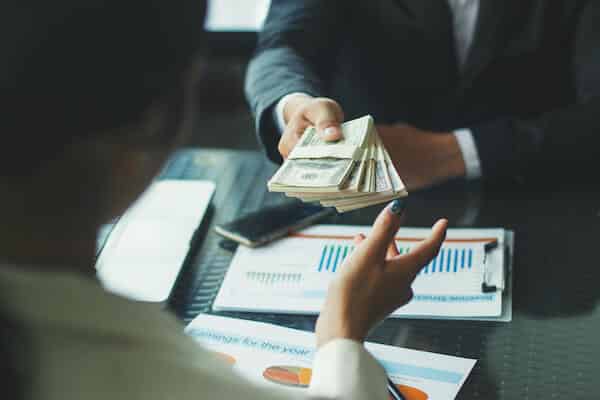 Using Local Cash Home Buying Services
How to sell a condo? The best way to sell a property quickly in Long Island is to use a local cash home buying service like Leave The Key. With these services, you get the benefit of a rapid (near-instant) sale without doing any marketing whatsoever. No repairs are necessary and the deal can be finalized in as little as 7 days, in many instances. 
How is this possible? There are professional home buying services that operate in the Long Island region that are looking to purchase condos directly, in any condition. No agents, no listing fees, no repairs, and no marketing on the behalf of the seller are required. 
The price you will receive won't be quite as high as the typical price. But considering that you won't have to do any work and the funds can be in your account next week, it's hands down the quickest and easiest way to sell a condo in Long Island.