The state of New York has some of the most valuable real estate in the country. In the major cities, the prices of homes, apartments, and condos have increased over the past few decades with no signs of stopping. If you are considering selling your home in New York, you are likely to make a good profit. Homeowners that are looking to sell in New York should take advantage of the hot market and use an experienced real estate agent that can help create a strong listing.
While some people prefer selling a house by owner to avoid commission fees, it can be an intimidating process. Doing your research about the current real estate markets in your area of New York can give you an idea about your home pricing. New York buyers are educated and will not be lured into a bidding war on a home that is not comparably priced.
There is a great deal of demand for real estate in New York, which works to the seller's advantage. One thing to consider is keeping ownership of your current property to utilize as a rental property and putting a down payment on a new home elsewhere. If you are moving out of the city, keeping your original property can help you to make an income that will help you pay for your new mortgage and avoid closing costs. For those that are first-time, you can hire a property management company to deal with your rental unit on a full-time basis.
This article will take a closer look at a few of the advantages and drawbacks of selling a home in New York. Whether you work with a listing agent, list your home for sale by owner, or are working with one of the best cash home buyers Long Island has to offer, there are aspects of a home sale that need to be considered. Selling a home anywhere can have its hassles, and New York is no exception to that rule.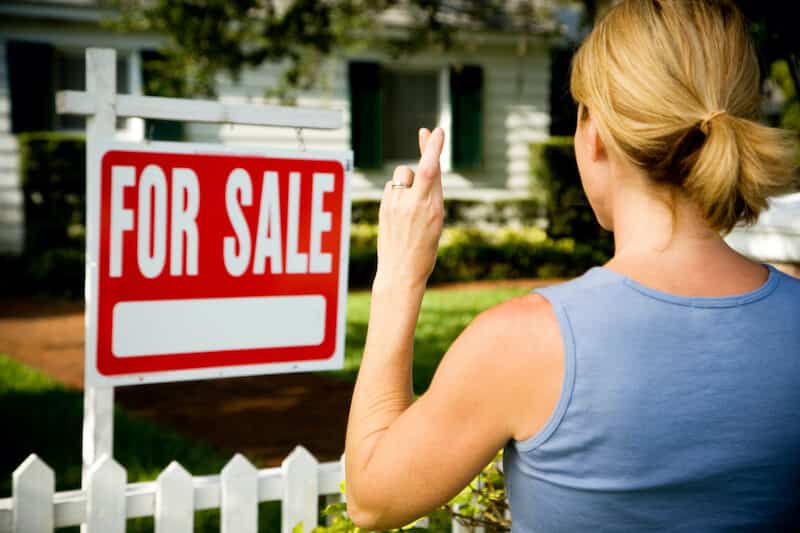 Is It Hard to Sell a House in New York?
Selling your house in New York is much the same as anywhere else in the country. The process is the same, but home sellers can benefit from doing a bit of research about their current housing markets. New York is a highly sought-after market, so sellers want to give the prospective buyers what they are looking for. Being prepared to list your New York home on the market is the key to bringing in the best offers.
There are alternative ways to sell a house, but they primarily consist of the same process. You can sell your home independently or work with a buyer's agent. Your realtor will take care of much of the work to draw in potential buyers, but that doesn't mean that you shouldn't be educated about the local markets and the selling process.
You also can sell your house for cash to a real estate investment company. If you are in need of a fast sale on your home due to financial difficulties, a divorce or a career move, selling for cash is one of the fastest ways to close your real estate deal. It's essential to be wary about companies that buy houses New York and Brooklyn have to offer. Many scam companies out there have no interest in paying full price for your home. Do your research about any property investment companies offering to buy your home for cash.
Why It Can Be Hard to Sell Sometimes
On average, your house for sale will stay on the market for 90 days. Every day that it stays on the market beyond that point, statistically, your sale price will go down. Savvy buyers searching through property listings are keen to find the number of days properties have been on the market. Homes that have been listed for more than 90 days are often associated with major property problems.
When you list your home for sale, your goal should be for a quick sale. That doesn't mean that you have to take the first offer you get, but instead that you should be aiming to draw in multiple offers and a good amount of interest from potential buyers.
There are many reasons why a home will be hard to sell. Unless you are dealing with a company that advertises that, "We buy houses Brooklyn," it will take some work to bring in buyers for your home. Selling at the wrong time of year could limit your ability to bring in interested buyers. Your own home may need to be repaired before putting it on the market, or your home may not show well due to a lack of decluttering or an out-of-date style. Let's take a closer look at some of why your house may not be selling and how to fix the problems.
Asking Price Is Too High
Buyers can spot overpriced homes, even when it's a seller's market.
Do your research and evaluate the market of comparable properties in your area.
Work with a real estate agent registered with the National Association of Realtors with experience and consider the agent's commission as an investment.
Has an appraisal been done on your property to determine your home value?
It may be time to drop your listing price for homes that are showing well at the open house but have no offers.
Your Photos Aren't Good Enough
90% of home searches start on the internet with online listings, so that is crucial that your home photos are high-quality.
Hire a professional real estate photographer.
Photograph all interior and exterior areas.
Consider the lighting for the best results.
The House Looks Cluttered
Potential buyers want to view homes that they can envision themselves living in.
Homes that are cluttered, messy, or decorated with multiple personal items can be off-putting to buyers.
Start your moving purging process before you show your home.
Clean out closets, drawers, and basement areas.
Remove all personal and memorabilia items.
Clear off counters and tables.
Viewings Aren't Going That Well
90% of potential buyers claim that they make their initial decision about a property before walking in the front door. Curb appeal has to be a priority for seller's agents who want their property to show well.
Homes that are staged on the inside are more likely to sell faster and for a higher price.
Offer evening and weekend showings to accommodate buyers.
The House Needs a Lick of Paint
A fresh coat of paint can significantly impact the look and feel of your home.
If the exterior of your house looks dull, you can bring in a painting company or have it pressure washed.
If you have a dramatic statement wall in your home or bright colors in any area, you should cover them with a lighter, more neutral color before your showing.
You Are Targeting the Wrong Buyers
More than 80% of buyers claim that they want a move-in ready house
If your home requires repairs or is a fixer-upper, you may be marketing to the wrong buyers.
Homes that need repairs or remodeling may sell better on the private market or to a real estate investor.
Many real estate investors are willing to buy homes in "as is" condition.
How to Sell a House Quicker In New York
There are no magic tricks that will help with selling homes faster in New York. It takes a lot of work and care to prepare your home for sale, regardless of where you live. You want to ensure that your home looks, smells, and feels its best when ready to list it. Let's look at a few things that you should focus on to help prepare your home for a fast sale.
Work With a Real Estate Agent
When you work with an experienced real estate agent, you gain their experience and expertise in the markets.
Your real estate agent will take care of dozens of details that allow you a lot of time to focus on your future home.
Working with a real estate agent is less stressful.
Your home can be listed on multiple services, including Zillow sites.
Time of Year
The timing of your home listing can be crucial to your ability to sell quickly.
Early spring to mid-summer is traditionally the best time to list your home on the market.
Pricing
Do your research on comparable properties in your area before you set your listing price.
Be flexible.
Home Staging
Purge your home of unneeded items and get rid of clutter.
Rid your home of personal items.
Clear off counters and tables.
Curb Appeal
Cut the grass
Shovel snow
Outdoor lighting should illuminate the front of your property
Gardens and landscaping should be neat and tidy
Create a focal point with a vibrant garage or front door
Upgrade your address numbers
Upgrade your front door and hardware
Repair all sidewalks, stairs, and outdoor patios
Endnote
Selling your house in New York can be challenging and stressful. The key to success is doing your research and working with professionals that can help guide you through the process. Preparing your home for sale by focusing on what your target buyers are looking for and staging your home for showing can help you sell your home fast. If your home is sitting on the market and is not drawing much interest, you need to consider your presentation, the time of year, your pricing, and the effectiveness of your online listing. Working with a real estate agent will help you prepare your home in New York for sale and help you to find the right buyer.